What is it about tags and babies? And, not the 'pretend' tag blankets but the REAL tags on things?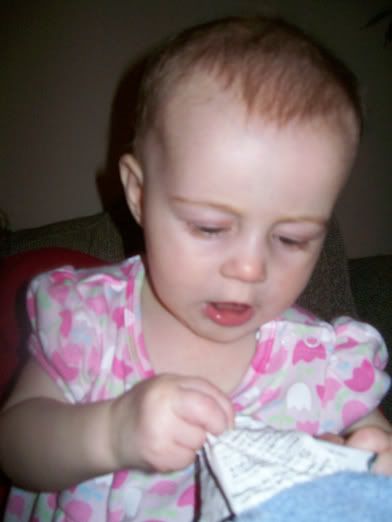 "Mommy, it says to wash it in cold water on the Gentle cycle. 100% cotton."
"Mmmmm. Mom, why are you taking my picture? What else do you expect me to do with all my free time? It's not like I am tired!"
"Oh, wow. This tag is yummy, too! This is so fun, are there anymore?"