Nathan and I are still getting over our nasty colds. I have had this cold since last Sunday! Anyway, my mom has watched Nathan at her house the last few days so I can have some alone time with Autumn before I go back to work. My mom felt bad for Nathan because he can't go out and play in the snow because of his nasty cold. So, she did the neatest thing for him…she built him a SNOW TRUCK! It is so creative! She used tupperware bowls for the wheels, found a person and put it in for the driver, etc. I think its adorable! She can be so creative, I swear, she should have been a preschool or kindergarden teacher. Nathan just loved it. She built it on top of her patio table infront of the patio door so he can look out and see it as often as he wants to…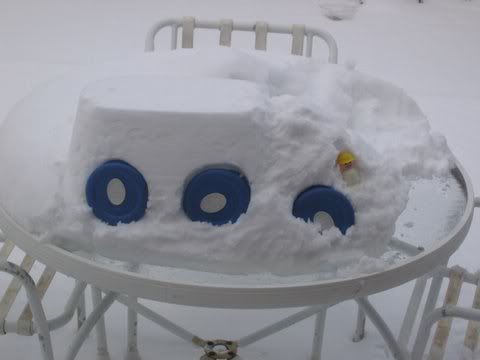 This one has the driver on it.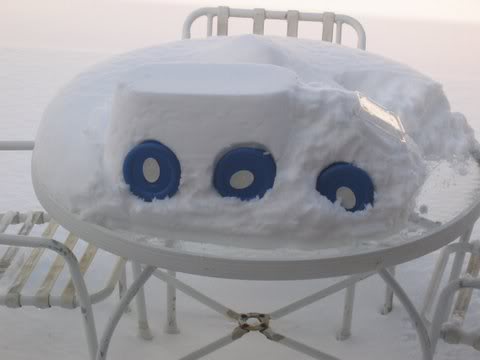 This one has a plastic lid for a windshield.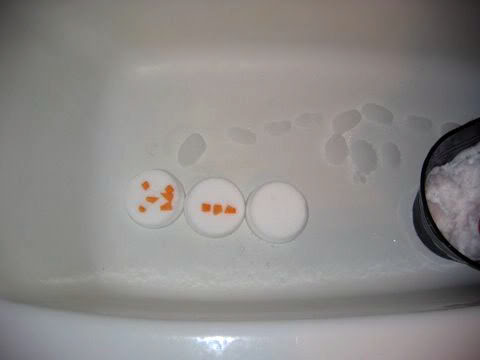 Snow man that they made in the tub so he could play with the snow inside