Jeremi is covering someone elses shift this week at work and is going in reallly early. So, of course, Nathan woke up at 4:30 am and then Autumn at 6am. Since when does my baby sleep better then my almost preschooler? Nathan usually sleeps really well but has been waking up a lot lately.
At 11am I took Autumn to get her free photo session at Olan Mills for being a new baby. I had her wear her (my old) baptism gown. I got 1 8×10, 2 5×7, 10 wallets and 6 cards for free! I doubt I will ever go back there, I was not pleased at all. First off, it was small and dirty, one lady working there and she kept hacking into her shirt.. then, her black and white printer was broke and she spent a half hour on the phone fixing it while I waited. Ugh! But, the pose I selected was adorable of Autumn and she smiled. I won't get the photos till March 4th, though!!
Then I stopped at Old Navy to pick up their Valentine cards that Nathan can color, then I bring one back in on or before Valentine's Day and he gets a $5 giftcard!
We made pretzel dough in my breadmaker today and I wish we would have had some dogs to wrap the dough around- that would have been yummmmy!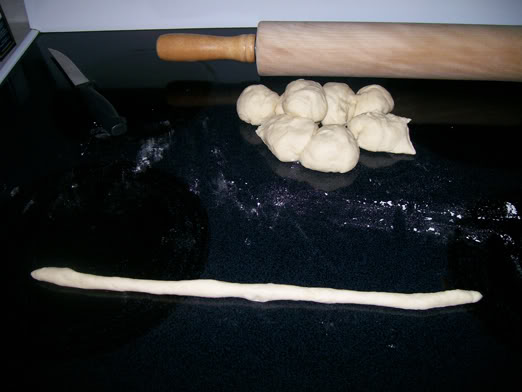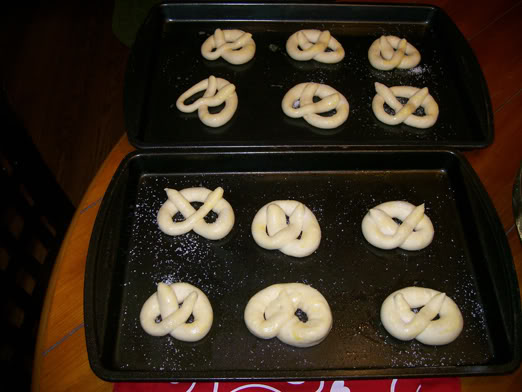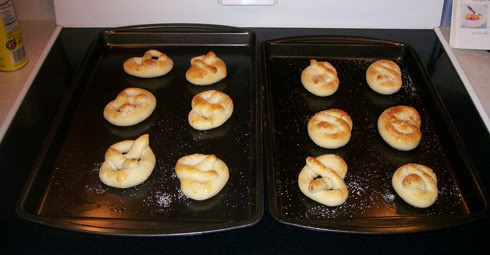 Autumn's favorite thing to do these days is blowing spit bubbles! She can do this for hours and it is really making me go through a ton of bibs!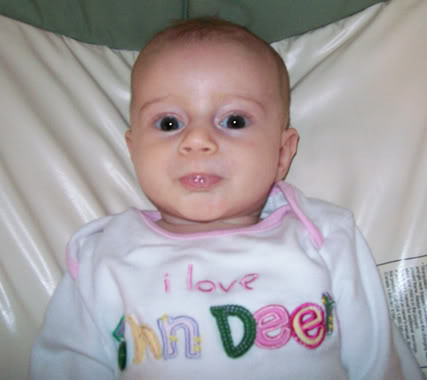 Well, I go back to work tomorrow… they called me today and said they are ordering Pappy's BBQ and for me to not bring lunch in. That is nice of them… this will be the first time I'll have eaten without holding or nursing a baby in 3 months! lol. I am going to miss Autumn sooo much tomorrow. I thought it'd be easier to go back this time since I've been through this with Nathan already. Its not easy though and I'm sad and bitter about it. Plus, I am not looking forward to pumping 3x a day at work either. But, at least I was able to take this time off and it was a wondeful 12 weeks off! I also need to figure out what I am going to wear tomorrow, I've been living in jeans/fleece pants. I stalled on my hair and can't get it done till this Saturday. I have some major roots!