While Jeremi and Nathan ran out to get icecream, I decided to put Autumn in her Easter dress to see how it fit her and how it looked with the shoes/bow that I bought her. Nathan is going to wear the same Gymboree outfit that I got him for Easter last year because it still fits AND I never got professional pictures of him in it. I got Autumn the matching Gymboree dress off of EBay, brand new with tags for $13 with free shipping! It was $42 regular price. Score! Their professional pictures are next Sunday and I hope all goes well… you never know with two!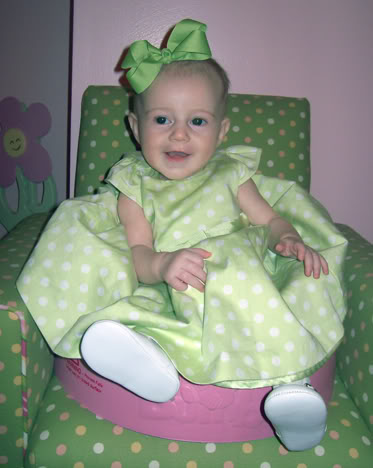 Autumn in her Easter dress. I took her Prissy Miss big girl bow off of the headband and clipped it in her hair. I think it looks better that way with the dress. It really frames her face. However, it doesn't lay well (the bow) if she lays down with it clipped in her hair– so if they lay her down for any pics I'll either take it off or put it on the headband. She kept sliding down off the chair so I took pictures of her in the bumbo chair. So cute!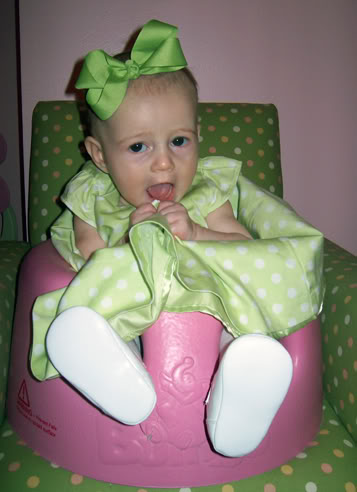 Autumn loves to put anything she sees into her mouth, including her dress!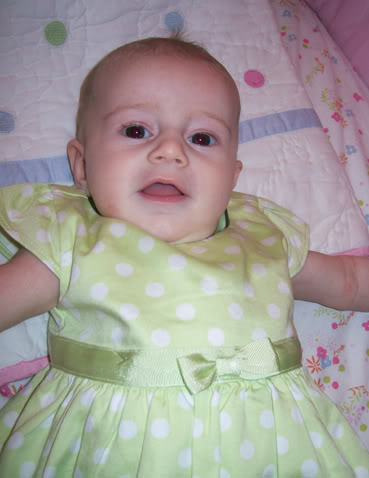 Close up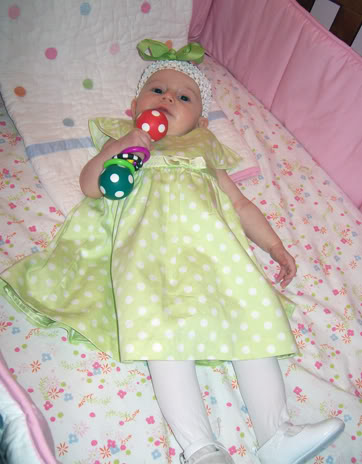 Here she is lying down with the bow/headband combo. Not bad but I still like the bow by itself on her when she's sitting up. Isn't she looonnng?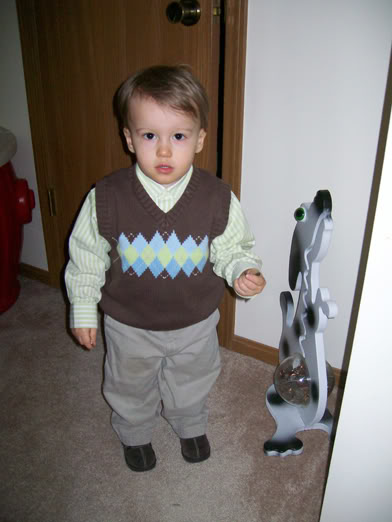 Here is Nathan in his Gymboree Easter outfit last year. Its 18-24 mo. which he can wear but he mostly wears 2T now. I think him and Autumn will look adorable side by side! Plus I am saving so much money not having to buy Nathan a new Easter outfit (he has worn that outfit maybe once since last Easter) and Autumn's dress was $13 and its a nice dress!