Finally the interest rates dipped low enough for us to refinance and we were able to drop our PMI insurance and get a lower rate at 5%! We signed a million pieces of paper but the end result is $200 KNOCKED OFF OUR MORTGAGE PAYMENT!!! We are going to add the extra $200 to the principal each month to help pay the house off even faster. Yay to getting the PMI off!
Then, today I came home to a box by the door and it was my free Neutragena samples from Babycenter.com. I signed up for this freebie months ago and had forgotten about it. It is so great that I even took pictures of it (see below):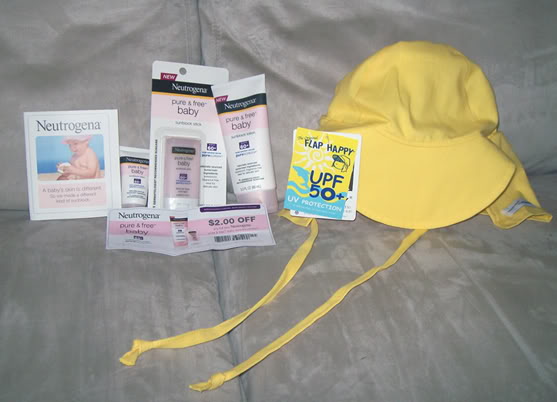 Here is everything I got… A full size bottle of Neutragena Pure & Free™ Baby Sunblock and a trial size (Spf 60), a full size Neutragena Pure & Free™ Baby Sunblock stick (Spf 60) and a Flap Happy hat (Spf 50). This is such perfect timing because Nathan has such sensitive skin that I wanted to try something new– plus, it'll be great for Autumn, too.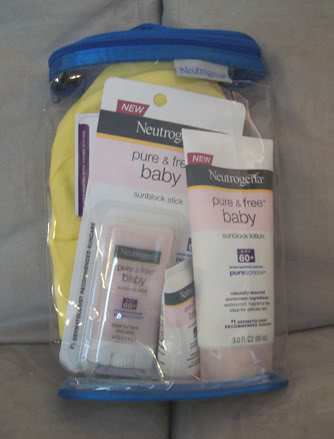 It came in a cute bag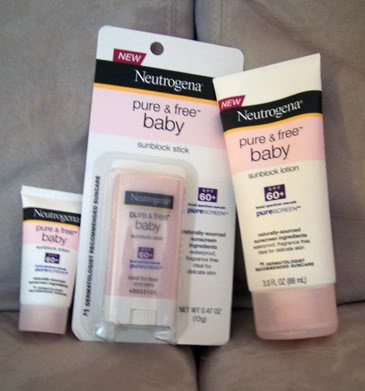 Close up of the bottles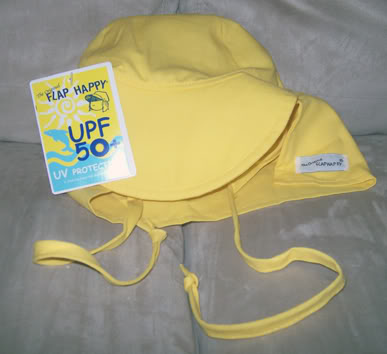 Close up of the Flap Happy hat, retail $14