I dug up some pictures of the first time that Nathan got to meet Grandpa and visit his farm. This was June 26th, 2007. I also took Nathan to Grandpa's 100th birthday party last year but I cannot find any pictures from it on my computer!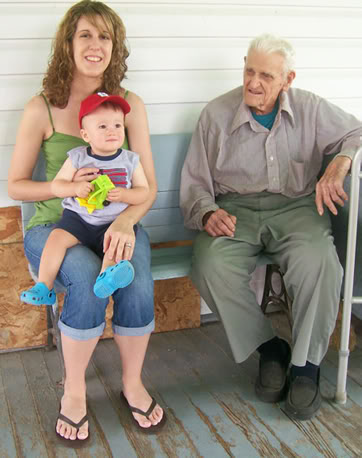 Here I am with Nathan and my Grandpa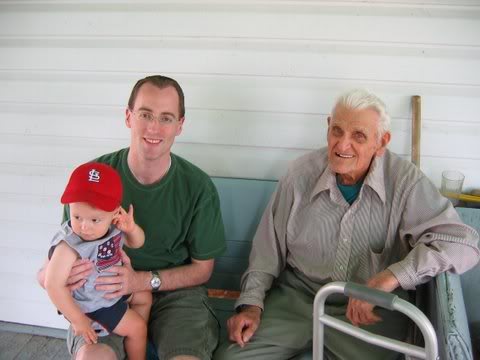 Jeremi and Nathan with my Grandpa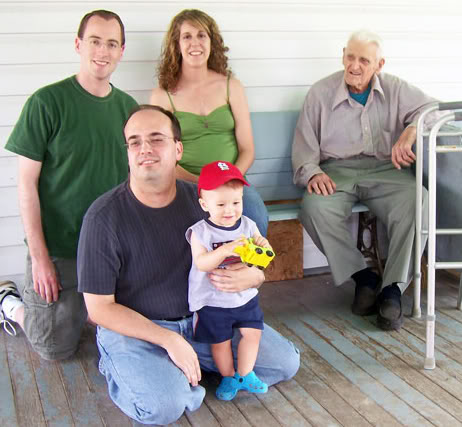 This is a picture of all of us with Grandpa… My brother Jeff is next to Nathan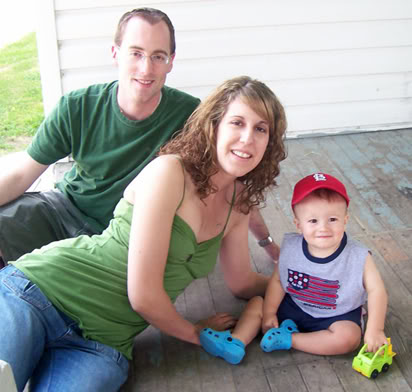 Nathan is so small here! Awww! Those Crocs were a size 2!!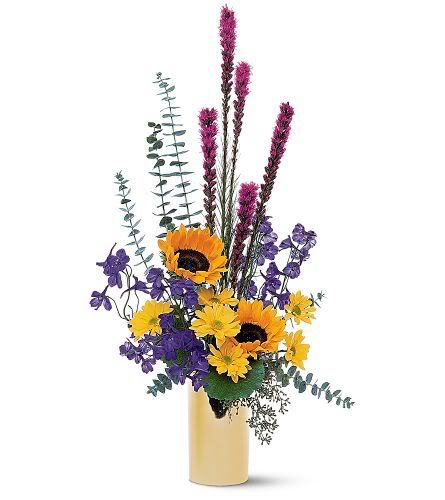 Flowers that I ordered for Grandpa from us and my brother/his fiance Tracy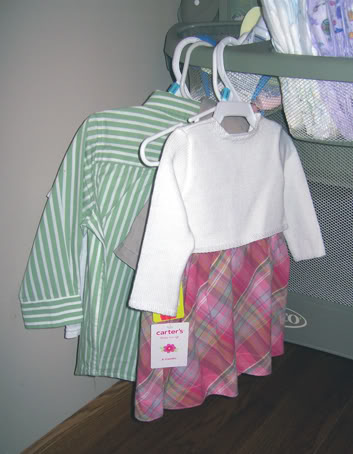 Ugh! I am trying to decide what Nathan and Autumn should wear to the wake. Autumn just switched to 3-6 mo. clothes and all the dresses are Springy as in bright cheery colors and short sleeves!! I have this short white sweater that I bought for her Easter dress- do you think a white sweater is ok to wear in early March?! I just have no idea what to dress her in… I thought this green/white striped shirt would sorta match it for Nathan. I just have no idea if these clothes will look ok?!