I thought I would take my beautiful baby girl outside today to get some pictures of her with the blooming shasta daisies.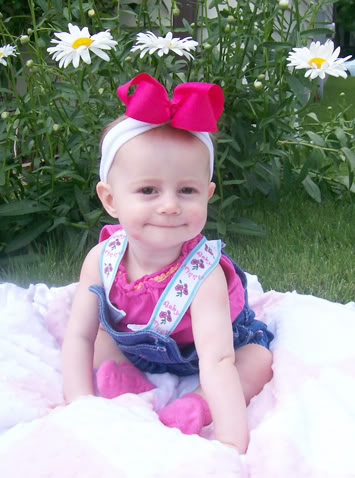 Little Bits soaking up the rays. She is like porcelain!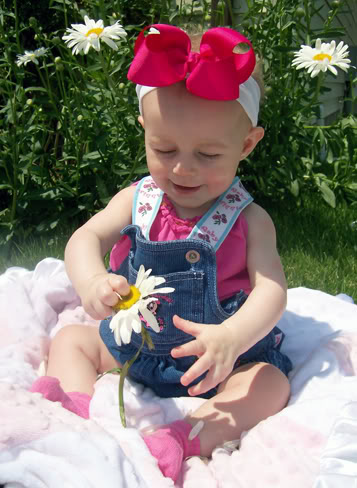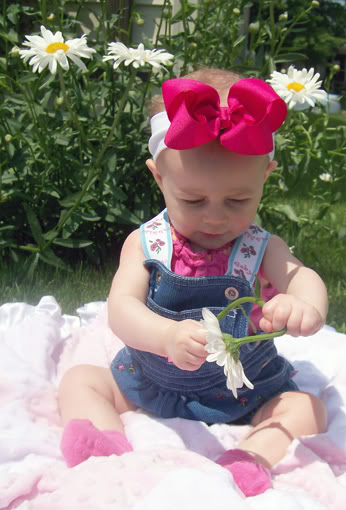 I decided to pull off one of the flowers for her and boy was it hard to snap off! I had to use my teeth and eww shasta daisies do not taste good! Bleh!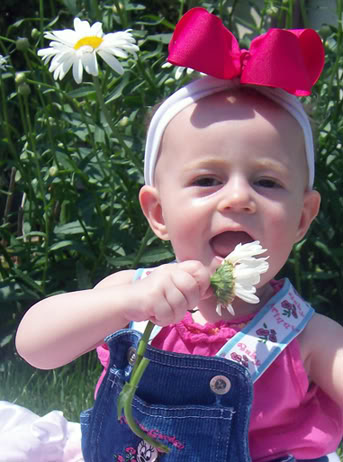 Autumn tried to stick the flower in her mouth but I stopped her. She tries to put EVERYTHING in that mouth of hers!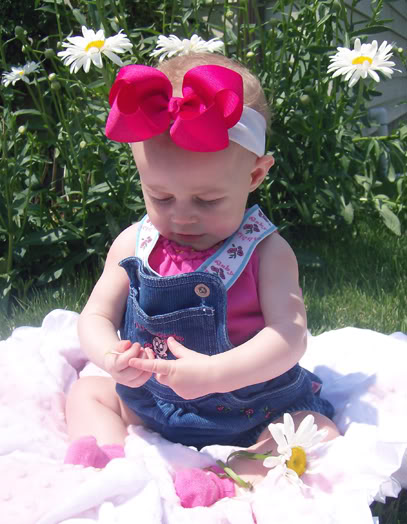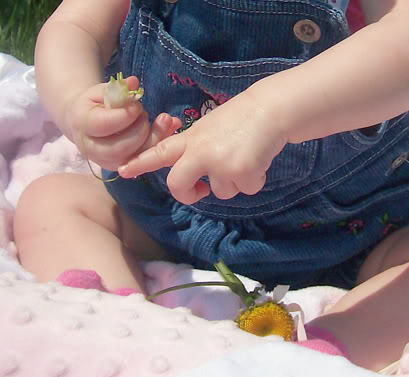 Checking out some petals that she pulled off… silly girl! You can tell this is her first time playing with a flower- it is so new to her!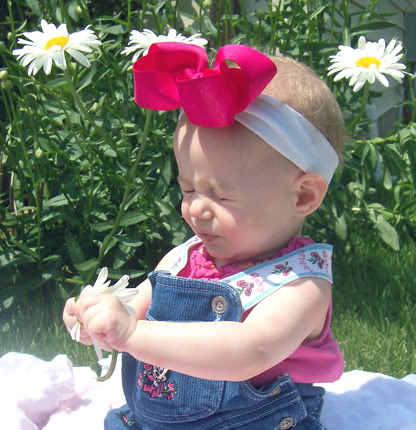 Trying to crush the flower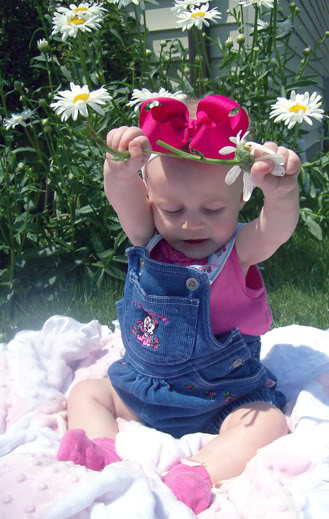 Stretching the flower stem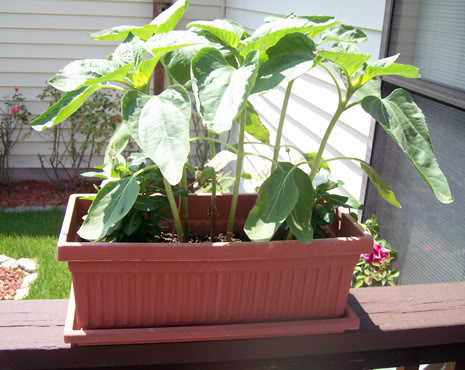 Nathan's sunscrapers are getting BIG! I need to move one of them to a bigger pot so it has room to grow.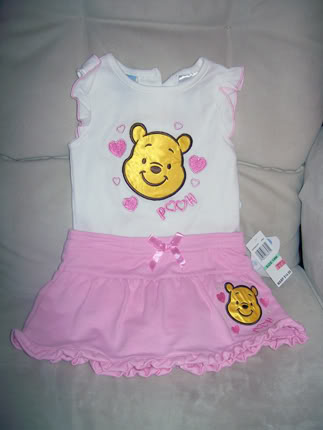 I got a $10 off $10 purchase coupon from JCPenney's in the mail, so I got this Pooh outfit for Autumn for next summer in size 18 mo. for only $1.25!! It is so cute! I also got my free coupon for a Burt's Bee lip gloss today. They have a promo on their website until near the end of the month where you can when free lip gloss.
Earn Amazon giftcards for using Swagbucks as your search engine!