My sister-in-law's sister decided she wanted to explore parks with me so she selected the first park for us to explore– Crestwood Park. We met there after I got off work and the weather was beautiful and in the mid-80's!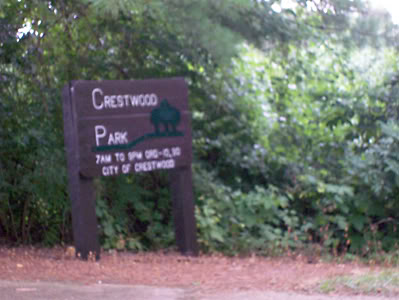 Crestwood Park has the best playground that I have taken Nathan to in South County. First off, it is not crowded, its newer and I love the rubber padding on the ground over gravel or mulch. Also, its a nice and safe park for a 3 year old as some parks I have found to be a little more risky with more openings and slides that are really high up there. This park had one tall slide and the open areas weren't very high off the ground. There was rock climbing walls (2 of them!), big boy/girl swings and not just the baby swings like the last parks I've been to, a neat bug that the kids can climb on, etc., etc. And, I would never have known about this park unless Kelly hadn't mentioned it to me! It really is tucked away…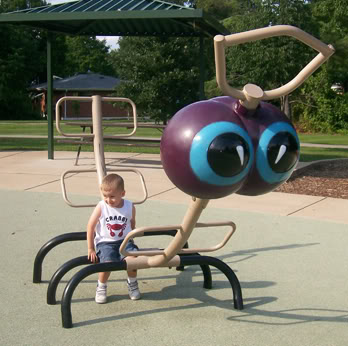 The first thing that Nathan wanted to do was sit on the bug. He loves bugs.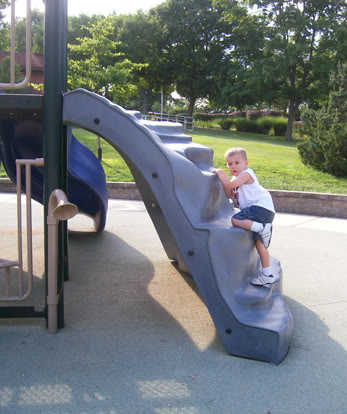 Then he wanted to climb the rock wall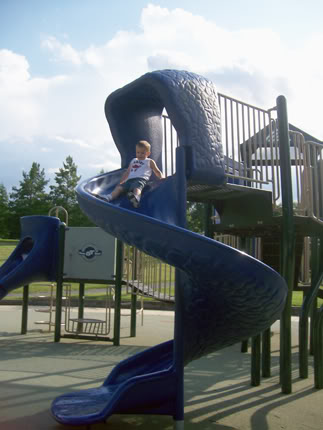 And go down the tallest slide there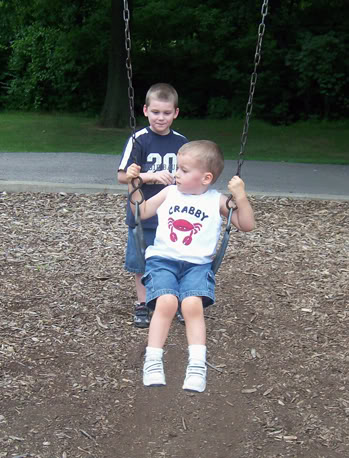 Next, he met a nice boy that was 5 that introduced him to the 'big boy' swings that Nathan had never been on before! He showed Nathan all his scrapes and bruises on his legs and how he had gotten them. Nathan was just amazed… then, he told Nathan he got one scrape from falling off the swing. Yep, that did it, Nathan wanted to fall of the swing and did… Sigh! Boys… That did it, on to the NEXT thing…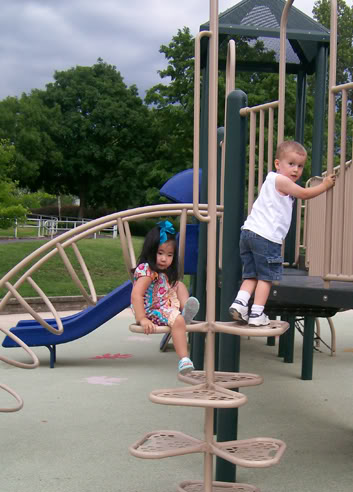 Chloe became a pro at climbing up this staircase… I can't remember what Kelly told me she called it, maybe the magic stairs? Anyway, she was having so much fun, so of course, Nathan had to try it out, too!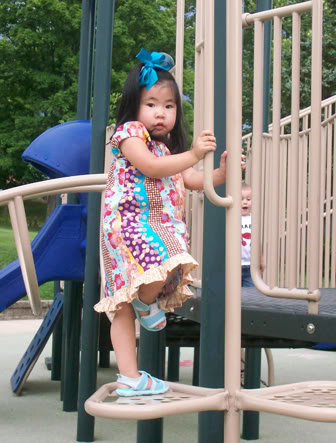 Chloe striking a pose for the camera!! Ok, I am sooo looking forward to when Autumn is this age.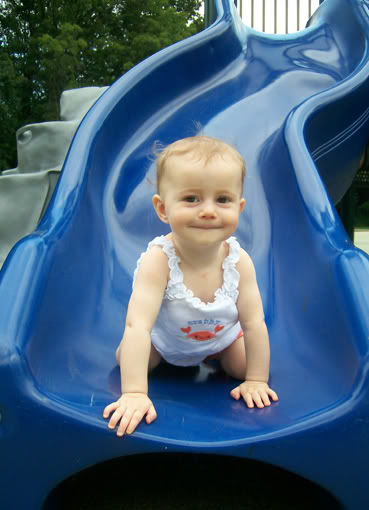 Little Auttie got to go down the slide with Momma's help for the first time. She loved it!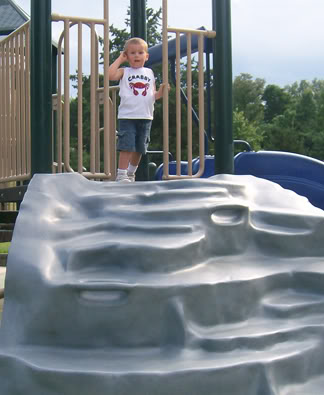 I am the King of the World!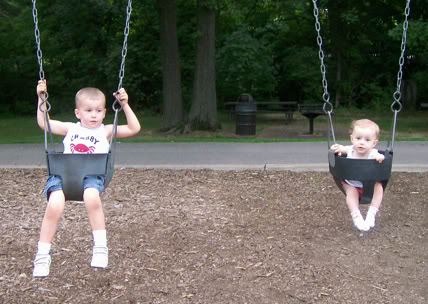 My classic swing picture…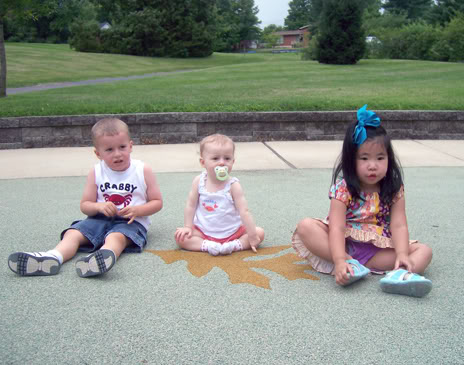 Kelly was so excited to see that Nathan and Autumn had on crabby shirts, she said that Chloe has a crabby shirt, too! Here is the only picture we got of all three of the kids together, it is such a challenge to get them to stay still at a fun playground!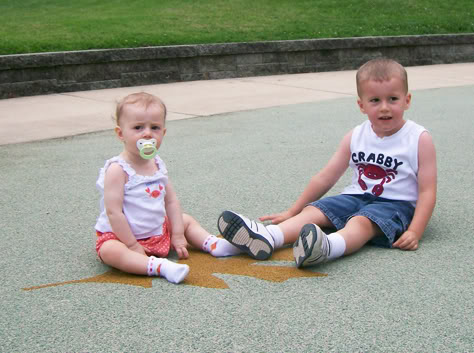 My two crabby kids. Heh, heh!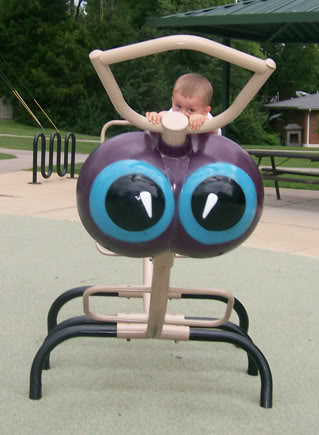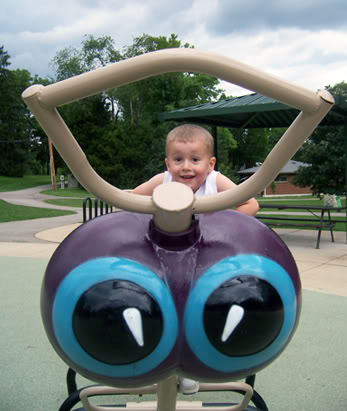 Back on the bug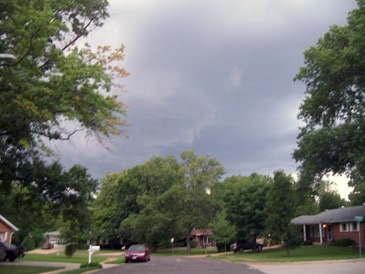 Then, of course, storm clouds rolled in and we had to rush back to the cars!! It was so funny because when we got to the parking lot, I realized that Kelly has the SAME car as me and both our cars are black- great minds think alike I guess! We are planning on exploring another park next week, it is my turn to pick! Yay!