Jeremi has family that lives in Kansas City, and we went down there this weekend to celebrate birthdays. One of my coworkers told me about a new restaurant in Kansas City called T-Rex which has animated dinosauers inside and we thought we would check it out upon our arrival.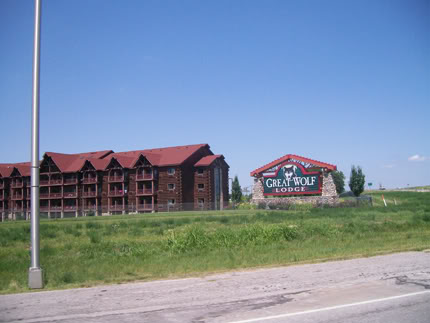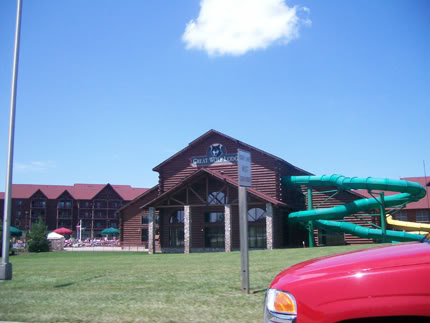 While driving to the T-Rex restaurant, we passed by the Great Wolf Lodge, which is the MASSIVE water park that I have heard about from friends. When the kids get a little older (well, especially Autumn), I would love to get a room there for a weekend as I heard it is just fantastic! It was so neat to drive by it, the place is HUGE!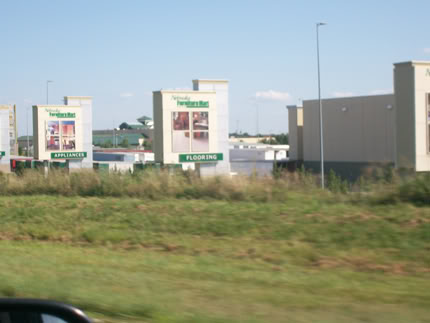 We also drove by this furniture store which is as large as a shopping mall! I can't remember the name of it but it was gigantic. I cannot imagine shopping for furniture at this place, I would never be able to decide! I want to go inside to see it the next time we visit KC.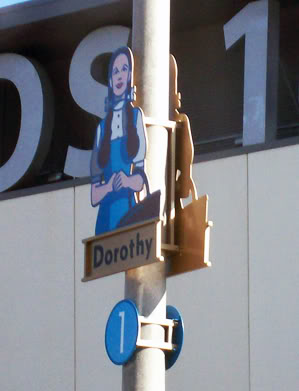 Finally we arrived at The Legends where the T-Rex restaurant is located. The Legends is HUGE and majorly crowded, we were so lucky to find a close parking spot in the garage. It was so neat, they had the parking numbered with Dorothy's, and it took me a second to remember that 'There is no place like home'– in other words, Kansas.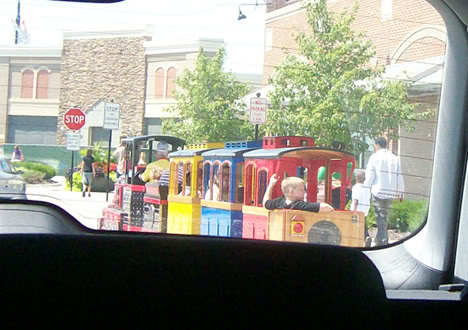 While trying to find a place to park inside The Legends, this mini train went past our car and Nathan's eyes almost popped out! He loves trains and I was so glad I got a picture of it, even if it is from the back window of my car.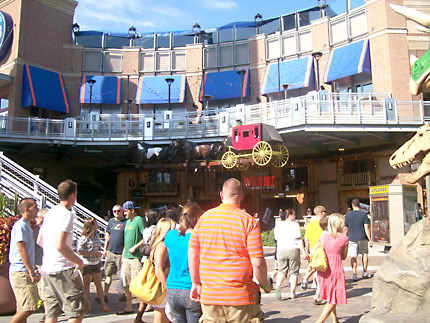 Did I say how huge The Legends is? There were all kinds of restaurants there, most of them I had never heard of… I took a picture of this restaurant, it had a western theme…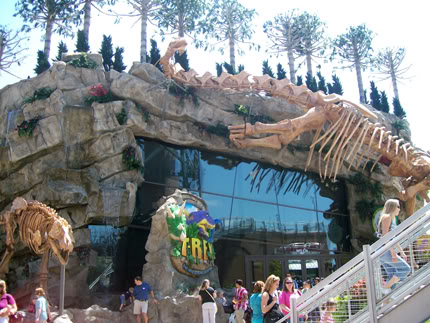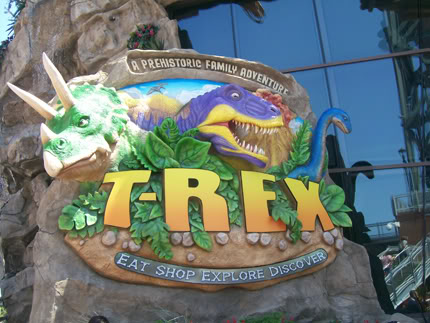 This is the outside of the restaurant, SO cool!!!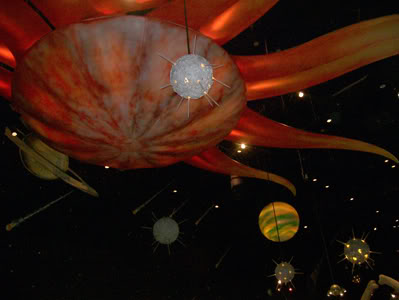 Ceiling above the gift shop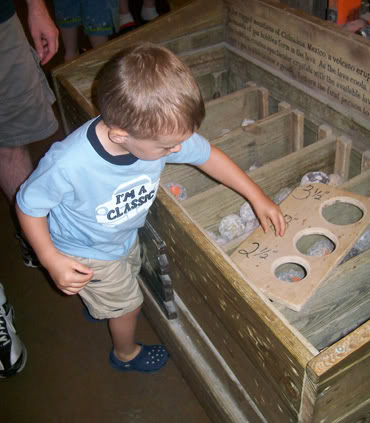 Nathan measuring different sizes of rocks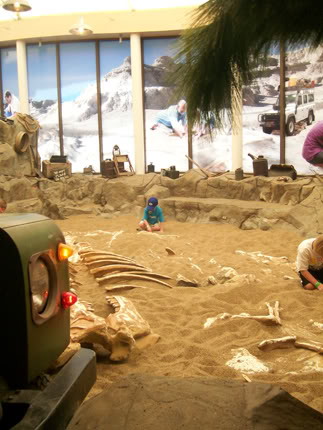 For an extra $2.50 pp you can go inside and use paintbrushes and sweep the sand around to look for artifacts. I just snapped a picture.. so much to do in this place!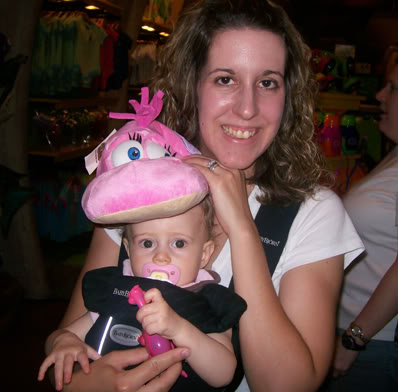 We had so much fun in the gift shop. Here is a cute pink dino hat that I put on Auttie.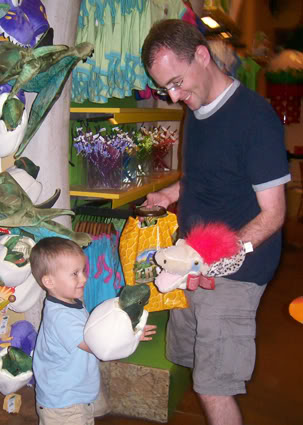 Jeremi and Nathan had fun with the dino puppets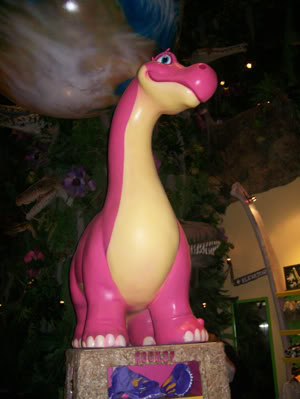 Pink dino…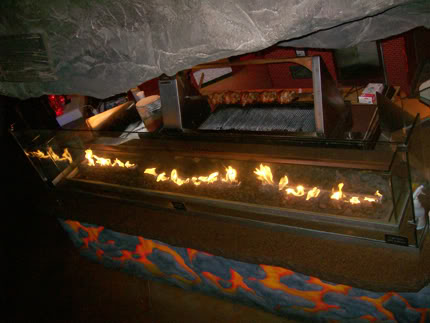 The kitchen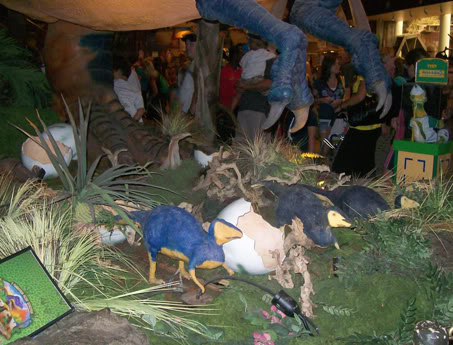 Baby dinos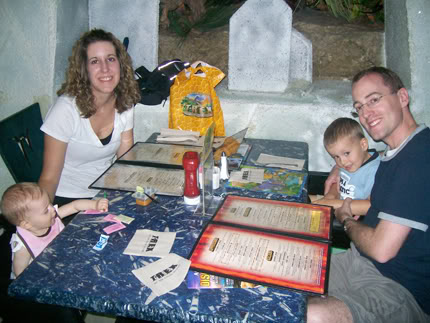 Here we are at our table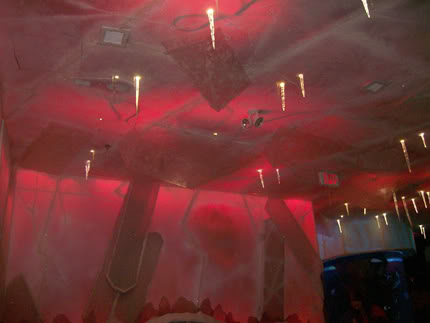 They had rooms with different themes all throughout the restaurant. We got the ice room and the walls were all ice but every 30 minutes it got really loud and the walls turned red. The room next to us was a jungle theme and there were huge insects on tree trunks on the walls and they moved and flapped their wings. So neat!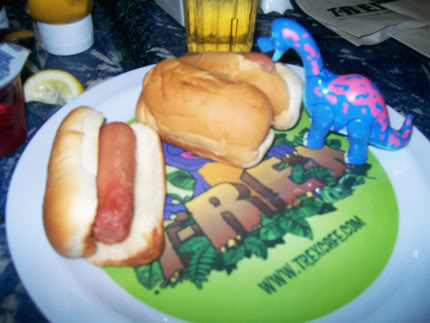 We got Nathan the kids hotdog meal and he had little tiny hotdogs, so cute!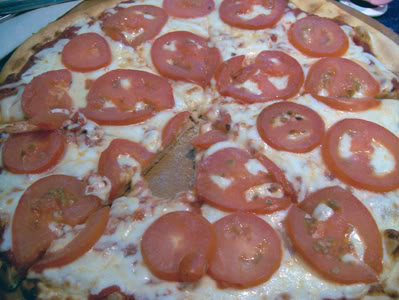 I got pizza with romaine tomatoes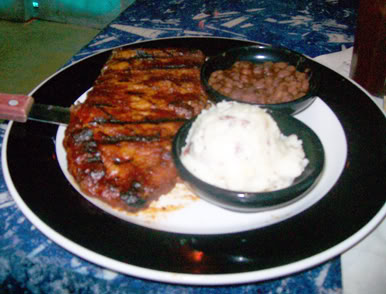 Jeremi got ribs with mashed potatoes and beans. He shared some of the ribs with me and they were sooo good! Autumn ate half of his mashed potatoes, she is a potato girl!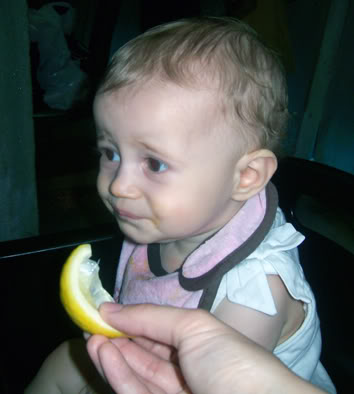 Autumn got her first taste of a lemon. What a face!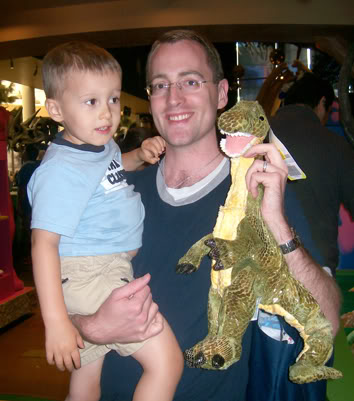 After we ate we decided to 'Build a Dino'… well, two dinos. Nathan wanted a dino that looked real. He even said, my dino has teeth and Sissy's doesn't.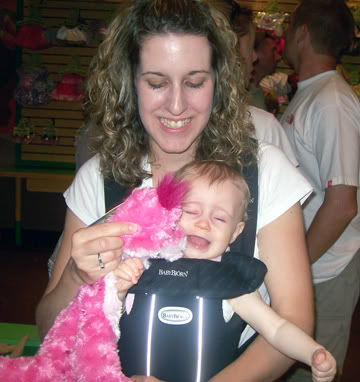 Auttie's pink dino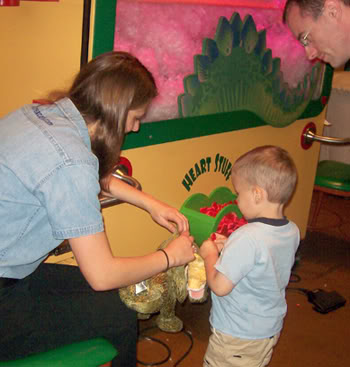 Nathan selecting a heart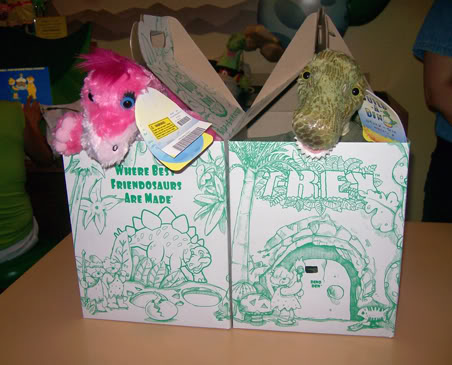 Dino's ready to go home
Tomorrow I will write about our stay on the Plaza, we had so much fun!! But, for now… I need to catch some Zzzzz's. I am SO tired!!!!
Earn Amazon giftcards by searching the web with Swagbucks!