Every two weeks, the class focuses on a different sport. They started with soccer, then did golf and started football last week. Nathan is really doing well with every sport that they introduce.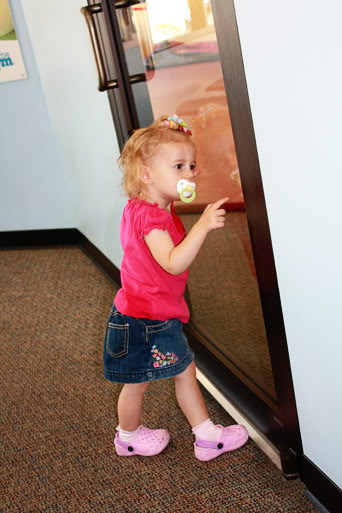 Autumn is so jealous when she sees big bro inside the gym! She has her own class on Monday, but I think she forgets ;o)-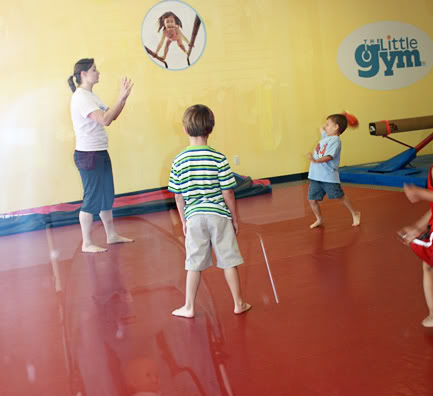 Nathan throwing the football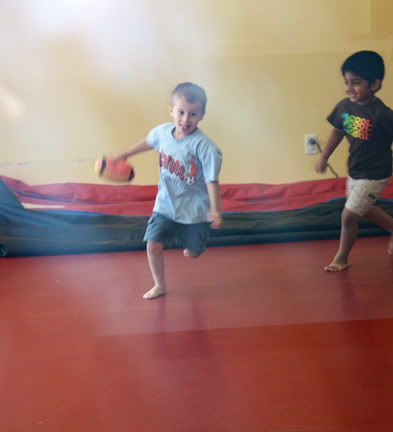 Running with ball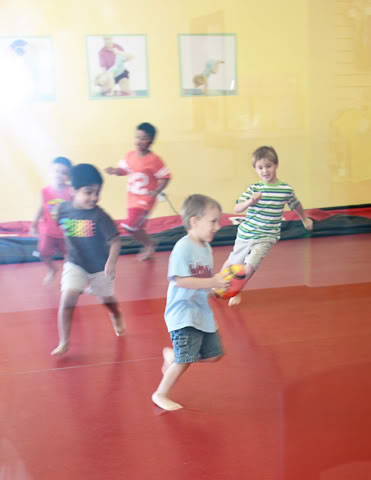 Touchdown! Ok, well, not really :o)-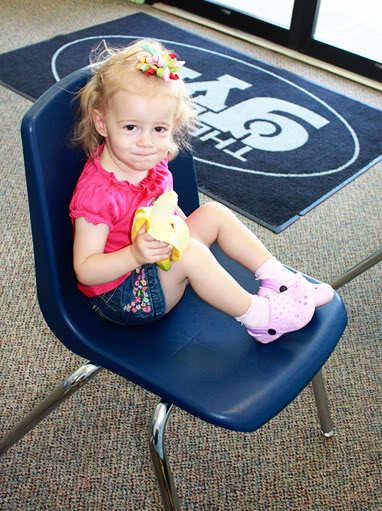 Bananas seem to preoccupy at least 20 minutes of Autumn's time. A happy Autumn equals a happy Mommy.