Once again I am linking up with Love Always, Nancy J for her Glam Series! Today it is all about NAILS… I do love me some mani's and pedi's… so, of course I had to chime in on todays topic with several of my favorite products. I always feel when I take time out to do my nails, it makes me feel better about myself… having a little ME time to relax and pretty myself up never fails. So, sit back and relax while I share my favorites with you below:


1 2 3 4 5 6 7


ONE


Sally Hansen Hard as Nails XtremeWear – $4.60
I have always believed in Sally Hansen's nail products and I have been using their Hard as Nails XtremeWear in clear for a top coat for quite some time. I love that it dries quickly, adds a little shine and doesn't chip easily. I also love to apply this over glittery nail polish, it adds a smooth top layer above the glitter.
TWO
Essie Spring 2014 Collection – $8.50 ea.


(Pictured left to right. Hide & Go Chic, Fashion Playground, Romper Room, Spin the Bottle, Style Hunter, Truth or Flare.)Essie is my favorite choice in nail color… so, of course I have been looking at their popular color for this Spring. If you look at the photo above, I've listed the names of the colors from left to right. I really think I need ALL of these… ok, if I had to pick a few, I'd get Fashion Playground (I still love mint!) and Romper Room (a baby soft pink). What colors are you looking at for this Spring?
THREE


Lush Lemony Flutter – $16.95
If you have been following my blog for awhile, you know I love Lush! They truly make the best products!! So, of course I love their Lemony Flutter, who wouldn't with a name like that? It helps soften your dry, cracked cuticles and nourish your nails. It is a thick and zesty cream that is also good for sotening other parts of your body such as rough spots on your feet, elbows or knees. Fresh lemons are used with a rich butter base to brighten your skin and nails and each batch that they make us contains beeswax and cold-pressed avocado which helps aid in sigtening your skin. I love how this product smells, feels and the results it gives… The price is a little steep, but one little container of it lasts forever!
FOUR


Sally Hansen Diamond Strength French Manicure Pen Kit – $10.99
I love french manicures… so, I love how quick and easy Sally Hansen's Diamond Strength French Manicure Pen Kit makes it to have beautiful nails in no time! What makes it easy is that it includes a pen and you can draw the white lines on the tips of your nails. Say goodbye to the annoying stickers! I usually just do a straight white line on my tips, so it is easy and quick. Then, I let the white dry and I polish over with the blush color. Let that dry again and cover it with a top coat and you have yourself a french mani! I love to use this kit on my nails and I give myself pedi's with it, too!
FIVE


NARS Wind Dancer Nail Polish – $19.00
NARS is another polish brand that I love, but at the price… I don't buy this polish brand as much as Essie. I am in love with NARS new Spring 2014 color: Wind Dancer! It comes in opaque or a sheer/lighter color.
SIX


Claire's Mood Changing Nail Polish – $2.50-5.00
Sometimes I love to put on a fun polish, something I wouldn't normally wear… or a polish that I can wear with my daughter if we decide to give each other mani's/pedi's. I really love Claire's Mood Changing Nail Polish, it changes to a different color if you are color or warm! So fun! You can also do you tips in a different colored polish for even more fun. This is definitely not a high quality nail polish, but it does have a fun price.
SEVEN


Cheeky Glass Nail Files – $10.99 for set of 5
I recently started using glass nail files and I love them so much more! I can't stand the sound of metal files on my nails (reminds me of a chalkboard!!) and I wanted a nail file that would be durable and last for awhile… these are it! Love them! And… can't beat the name Cheeky! LOL! 🙂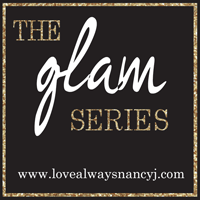 Linked up with:
Mommy Monday Blog Hop