Disclosure: This shop has been compensated by Collective Bias, Inc. and its advertiser. All opinions are mine alone. #NatureMadeGummies #CollectiveBias
I am a busy mom that is always trying to make the best use of my time. I also know that it's important to take care of my health and that I need to make it a priority no matter how busy I am. Today I'm sharing 5 Steps to Being Proactive About Your Health, including why I take Nature Made® Adult Gummies daily. These are all steps that I follow and they've made a huge impact in my day to day and overall health.
5 Steps to Being Proactive About Your Health
1. Keeping Track of My Calories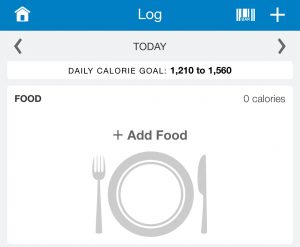 One way that I'm proactive about my health, is by tracking what food and drinks I put into my body. I'm also careful not to go overboard on calories and I eat healthier and smaller portions, to stay at a healthy weight. I track my calories Monday-Friday and then I give myself a break on the weekend. I find that it is too hard to track calories on the weekend when we may have a BBQ to attend or I may have a date night with my husband. I've found that if I'm good Monday-Friday, then it doesn't hurt to take a couple of days off each week. I use a calorie counting app program called SparkPeople, but there are MANY apps out there. You can use it to lose weight, to maintain weight and to just keep track of what food you're putting in your body. It's a good habit to get into and you'll find that you really can't eat junk all day and stay within a healthy calorie range.
2. Taking Nature Made® Adult Gummies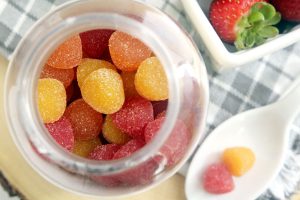 My doctor always asks if I take a daily vitamin and I always say, "Yes!". I take Nature Made® Multi for Her plus Omega-3s Adult Gummies, because they have a great taste and are convenient. They are a gummy you can trust! This vitamin gives me the daily nutritional support of a multivitamin, plus 60 mg of heart-healthy EPA and DHA omega-3s from fish oil, per serving.†
It is also an excellent source of vitamins A, C, D3, and E, as well as key B vitamins (folic acid, biotin, niacin, vitamin B6, vitamin B12), and important minerals such as chromium and zinc. I am not planning on having anymore kids, but I do know folic acid is particularly important during childbearing years, playing a critical role in the proper development of the baby's nervous system.†
There are so many ways that vitamins help you:
B vitamins support cellular energy production†
Vitamin A is essential for healthy eye function†
Vitamins A, C, and D as well as zinc help support the immune system†
Vitamins C and E provide antioxidant support†
Vitamin D helps support healthy bones and teeth†*
As you can see vitamins are beneficial in so many ways!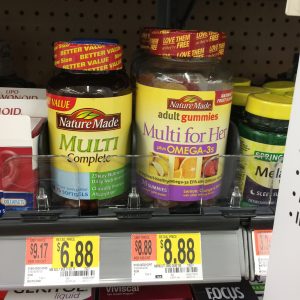 I found Nature Made® Adult Gummies at Walmart in their vitamin aisle.
3. Exercising 5 Times a Week
Exercising is another important way to take care of your body. I work out 5 times a week for 30-60+ minutes each workout. I think the first step is you need to try to work out at the same time everyday, so you can maintain a schedule. Right now, working out at 5:00 a.m. before the rest of my family is awake is what works out for me. Sometimes, there may be an exception and I will plan a different time in that particular day to work out. But, I try to adhere to my work out schedule the best that I can. 
4. Getting Enough Sleep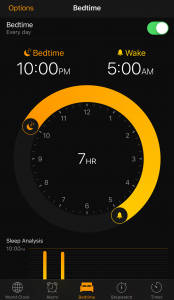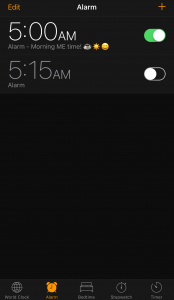 Getting enough sleep is important. You really need to plan your sleep, or you'll land up staying up too late and hitting the snooze button the next morning. I try to get 7-8 hours of sleep a night. I use my phone to help me with this by setting up a bedtime schedule. I try to be in bed by 10 p.m. and then at the latest I will get up at 5:15 a.m. It's important to go to bed at the same time and to get up at the same time each day, or you'll never achieve your goal. It's also a good idea to try to adjust your schedule by only 10 minutes at a time, if you're trying to get up earlier. If you've been staying up till midnight for months and decide you want to go to bed at 10:00 p.m. and get up by 5:00 a.m., it isn't going to work overnight. Your body needs time to adjust to a new schedule.
5. Planning ME/Rest/Down Time for Myself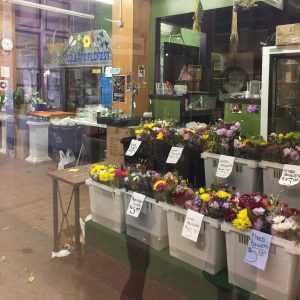 I try to plan time for myself, otherwise I tend to suffer burnout. I have a lot to juggle as a mother and my days are packed full. If I don't schedule me time, it'll never happen. I schedule a slot of me time EVERY week and I really look forward to it. You can take an evening bubble bath, hit up your favorite retail store to browse some seasonal items, read a magazine that has been sitting around forever, focus on writing down goals, get yourself a coffee and sip it slowly while you sit outside, etc. Sometimes I enjoy going to the market to buy fresh flowers for the home.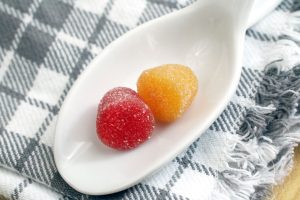 I am pleased that Nature Made® gives you the assurance that you're getting the nutrients you seek from your gummies. They test their gummies for purity and potency so you get the added assurance that it has the nutrients you're seeking.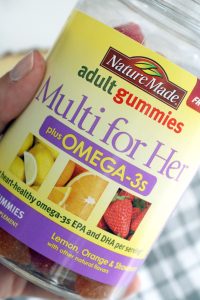 What steps have you taken to be proactive about your health? Be sure to check out Multi for Her plus Omega-3s Adult Gummies for a convenient and easy way to include vitamins in your daily routine. You can also check out Nature Made® on Facebook.
† These statements have not been evaluated by the Food and Drug Administration. These products are not intended to diagnose, treat, cure or prevent any disease.
SaveSave
SaveSave