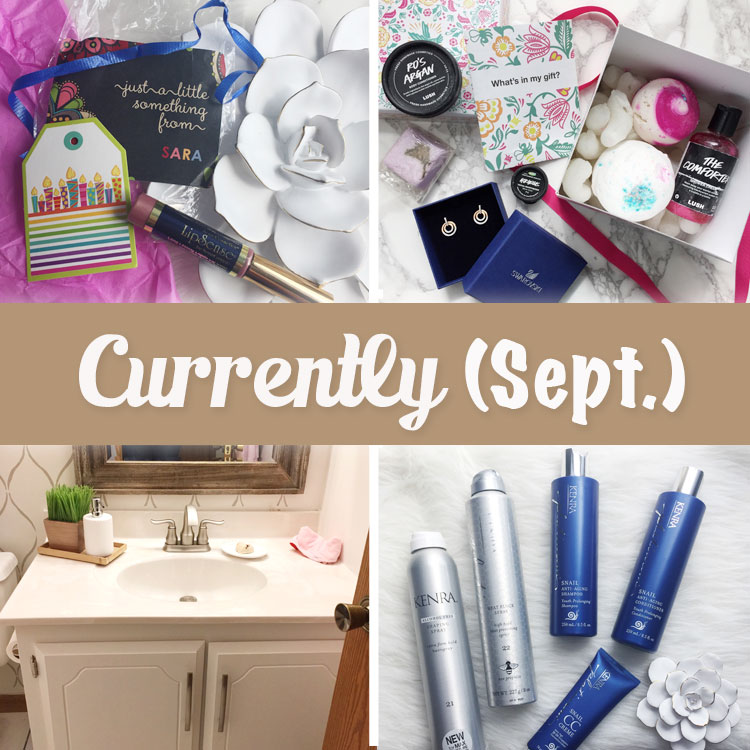 I'm back today with my September Currently post. I always enjoy updating y'all on my life happenings. 
Currently…
Amara Interior Blog Awards


Voting closes September 15th, so if you haven't voted yet… I would appreciate it so much if you would take the time out of your busy day to vote for me. Here are the official deets: I was recently nominated for the Amara Interior Blog Awards under the Best Craft Blog category. I would love for you to click HERE and vote for me! It only takes a few seconds. I would really appreciate it! Thank you!
Over Labor Day weekend, I decided to FINALLY paint the vanity in our hall bathroom. Brian also hung new hardware on the vanity and installed a new faucet. This was the LAST thing I needed to finish in this bathroom and now I can officially say it is DONE. However, I would like to clean out the entire vanity and put in a liner on the inside bottom of it, to make it look a little nicer. But, with the doors to the vanity closed, you can't see the unorganized mess inside (ha!). Anyway, I am so excited with how it turned out and we are really enjoying the new and neutral look to this hall bathroom! Yay! I hope to do a blog post of how the entire bathroom looks later on and to talk a little more about it.
Birthday Surprise from Lips by Sara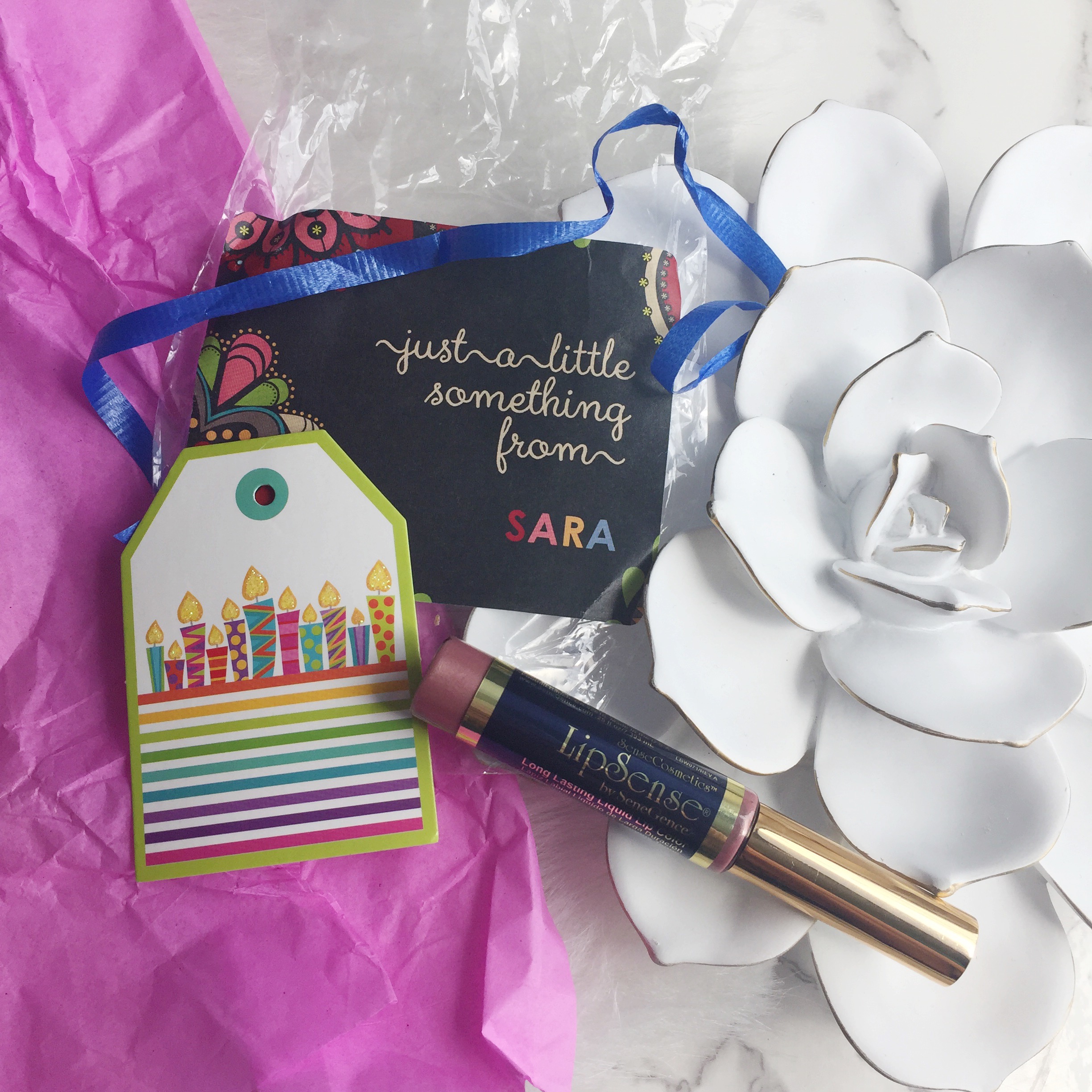 I worked with Sara a couple of months ago and she was thoughtful enough to send me a birthday gift in the mail. She sent me the Pink Champagne LipSense color.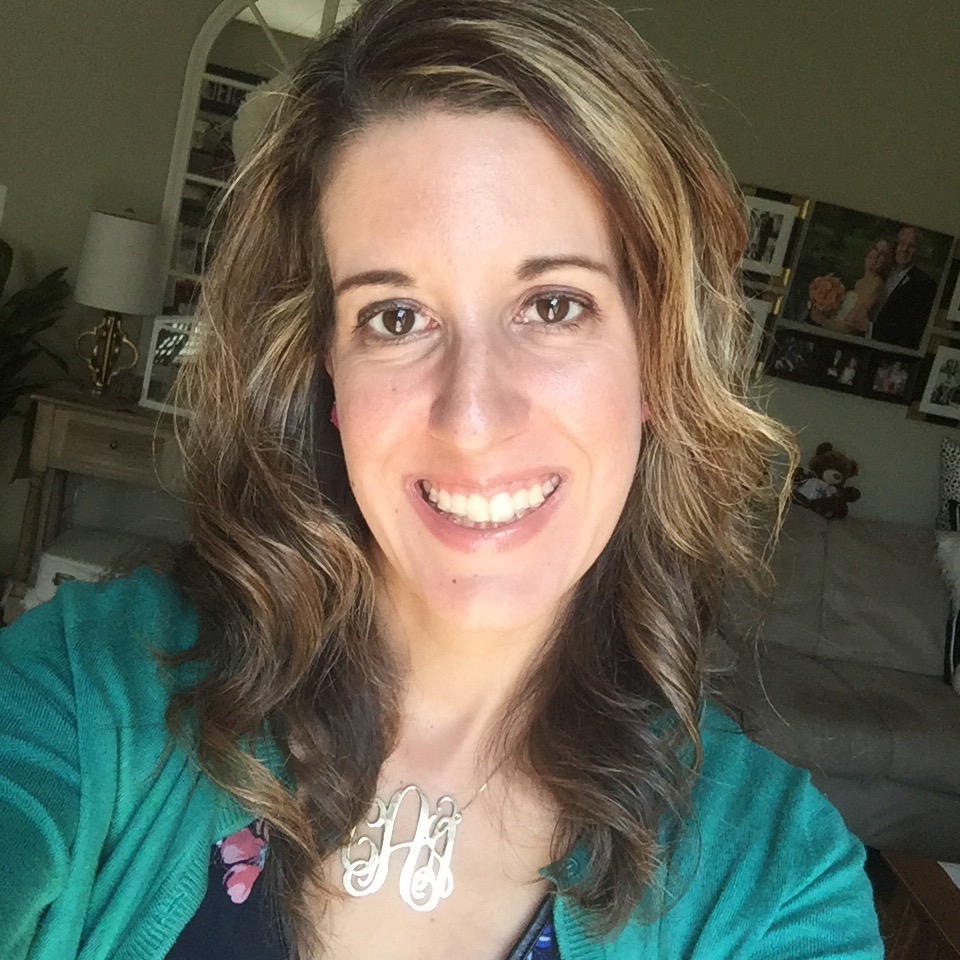 Here is the Pink Champagne on my lips. I love it! It is the perfect neutral pink! If you'd like to find out more about LipSense, be sure to check out Lips by Sara on Facebook HERE.


Reading
This month I read one book.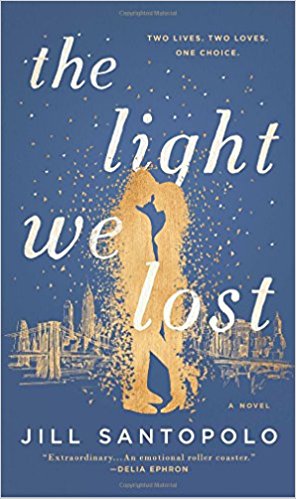 The Light We Lost
This story is about Lucy and Gabe who fall in love on Sept. 11, 2001. They share an intense love for each other, that one true love that you find just once in a lifetime. However, due to Gabe's childhood and absent dad, Gabe feels he needs to prove to himself that he can do more and takes a photojournalist job in the Middle East. Lucy has the choice to go with him, but stays home to continue her career and figures Gabe will come back home to her eventually. Gabe doesn't as Lucy moves on and gets married and has a family, but it is not what she had with Gabe. Gabe and her connect briefly over the years and it tears Lucy to pieces each time and has her question her marriage. Lucy decides she needs to make a choice at the end of the book, but sadly some events occur that make the choice for her. I thought their romance was true and I felt bad that everything seemed to come in-between them. I was mad at Gabe for not just coming back home to Lucy, but understood he had to find himself or he would never be able to be happy with himself or her. I also wasn't crazy about Lucy's husband in some parts of the book. She kept convincing herself that he was such a great husband and she should be happy with him, but obviously they didn't have that deep romantic connection and he didn't help out at times, let her make some big decisions and he wanted her to fit into a cookie cutter mold that he envisioned for a wife. I finished the book feeling sorry for Lucy and how the story ended. 


Husband Work Trip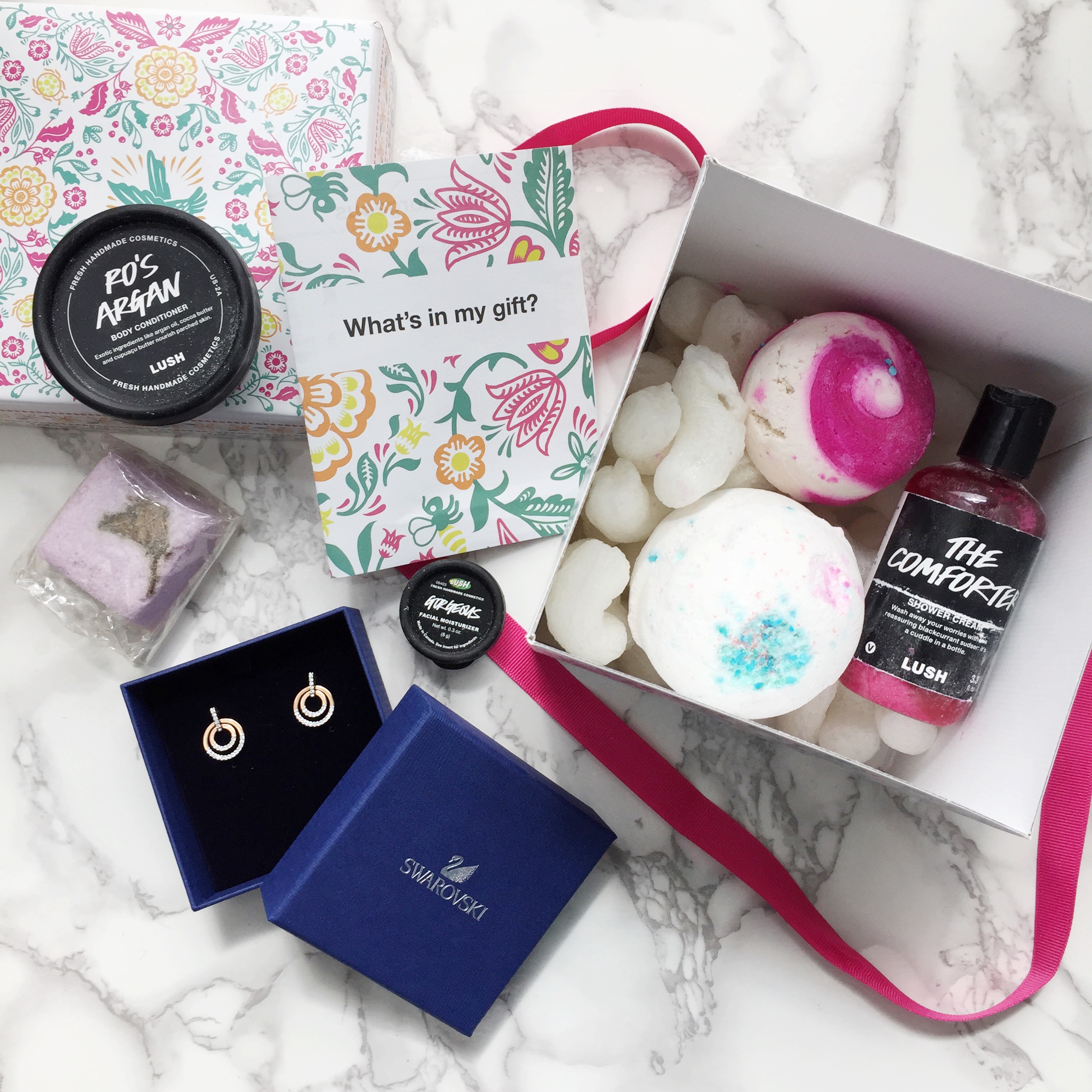 Brian was recently out of town for work for an entire week. The second week of school! Eek! So, the kids and I were trying to adjust to the new school schedule, cross country, summer choreography dance classes, karate AND homework all at once. I won't lie… it was quite an exhausting week for me. Brian was in Vegas for a conference for work. I was so glad when he got back in late on Thursday. Brian is always so sweet in that he brings back gifts for all of us whenever he goes on work trips. Sometimes the gifts are small or just something he picked up at an airport gift shop, but WOW the shopping must be great in Vegas, because he outdid himself this time! I got a gift box from Lush and some Swarovski earrings! He said all of the husbands went shopping for their wives at the same time on the last day of the trip. lol!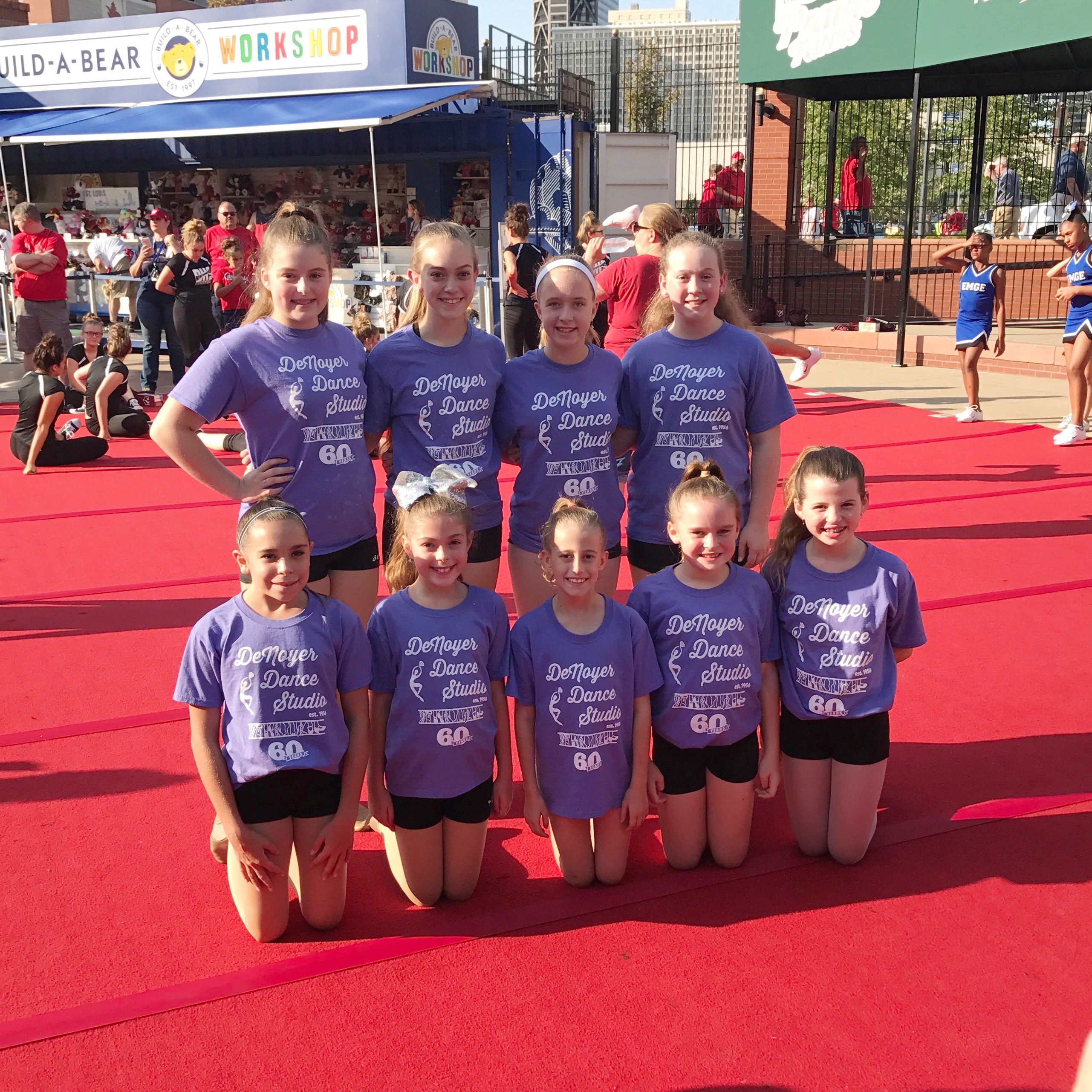 Autumn got the opportunity to dance at the Cardinals ball game a couple of weeks ago! She learned a poms routine in just one week. I couldn't believe how well she did along with the other girls. This dance team has been so good for her confidence and she has made some really good friends. I am so glad that her and Nathan (karate for him) both have something they are doing well at and that they enjoy.
Thai Food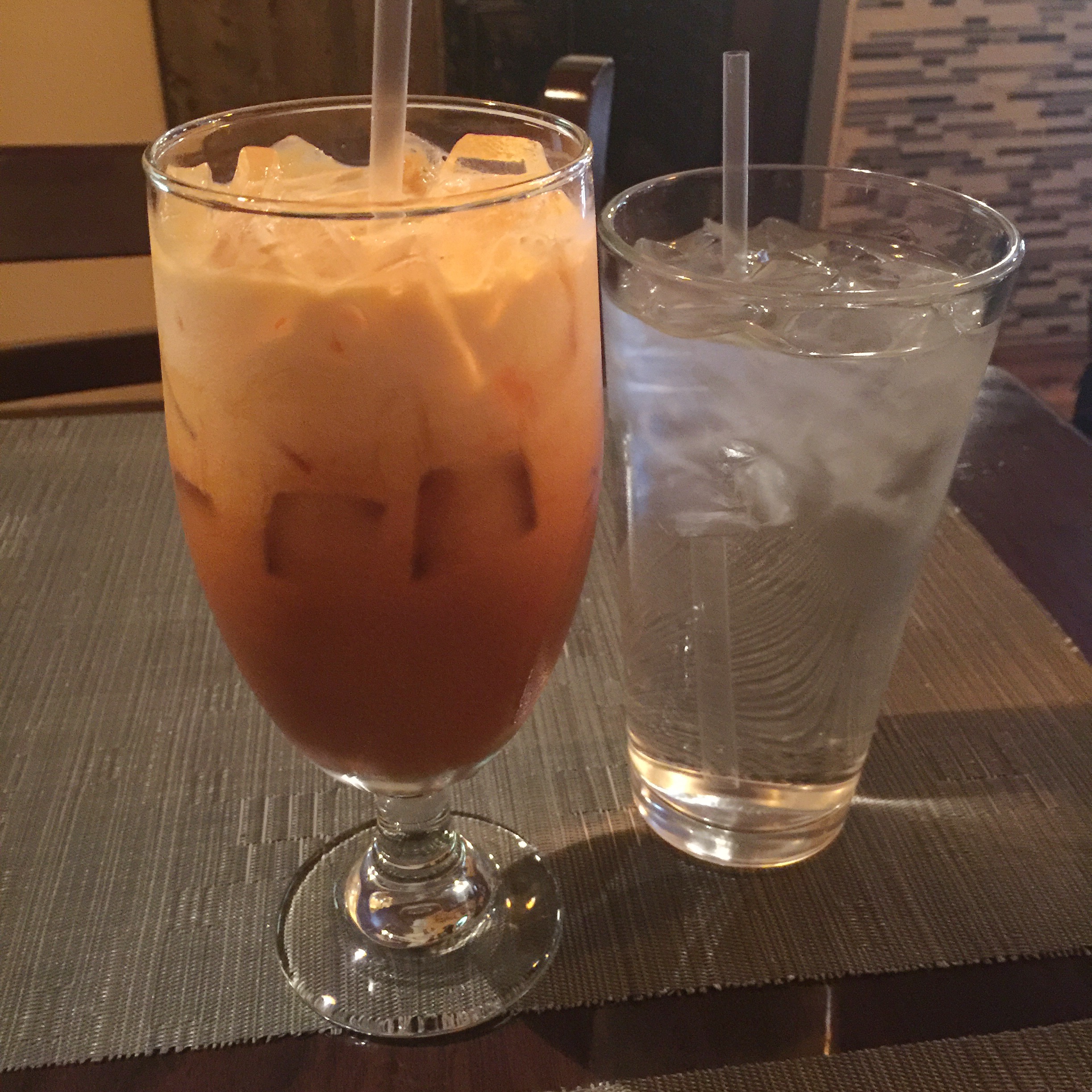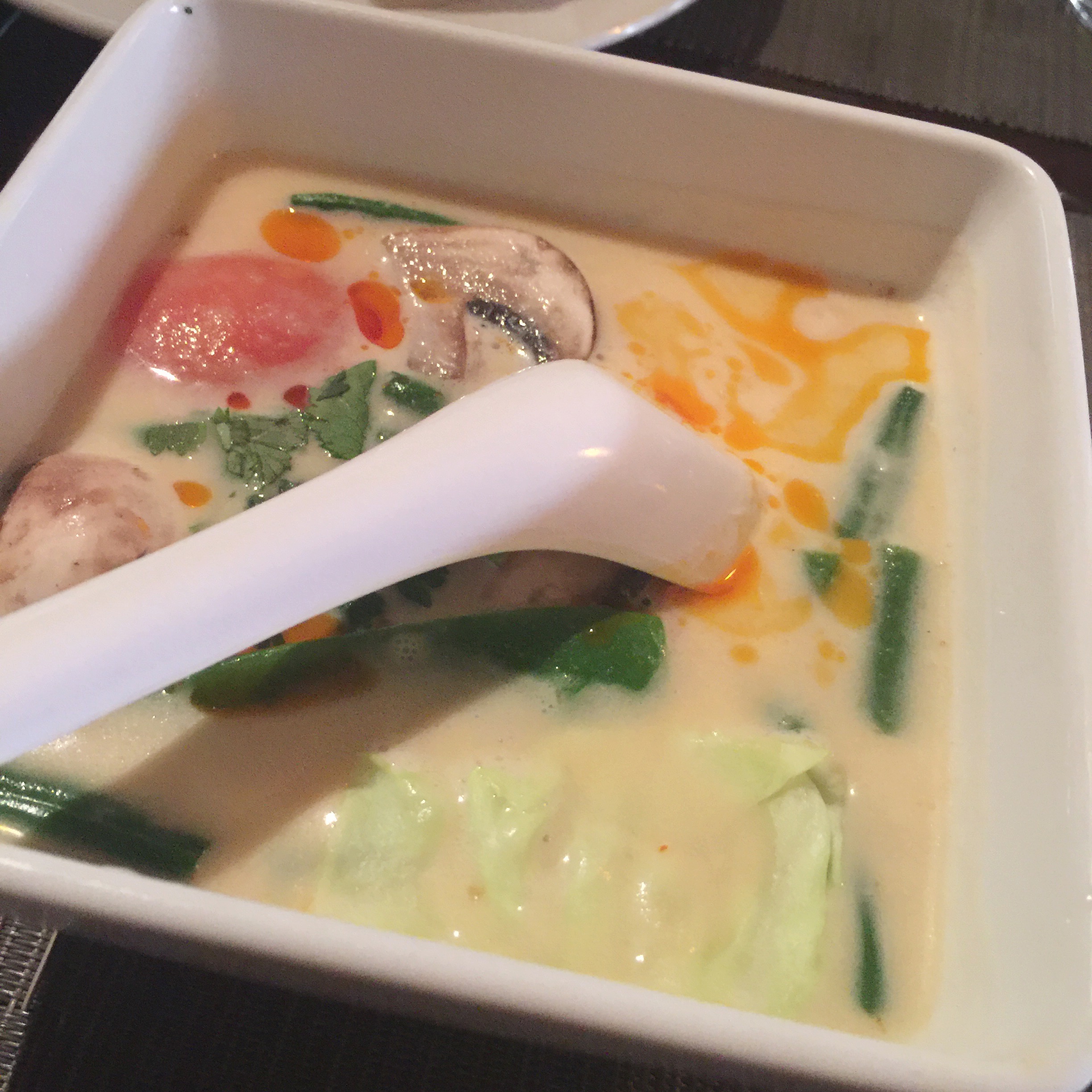 I was talking to Lauren from Mom Home Guide about all of the delicious Thai food she always eats and decided to find a good Thai restaurant close to our home. She suggested getting a Thai tea and the Tom Kha soup, which are both pictured above. They were both delicious! I also ordered chicken satay and Pad Thai noodles, which I believe I've had those before. Brian got the Pineapple Curry and it looked good and I may order that next time! What is nice is that this restaurant is super close to our house, so we will be visiting it again soon!
NOW… the rest of this post is about a couple of products I'm 'Currently' trying… This month I just have one product to share. So, read on if you love product reviews (like I do!!):
Kenra Products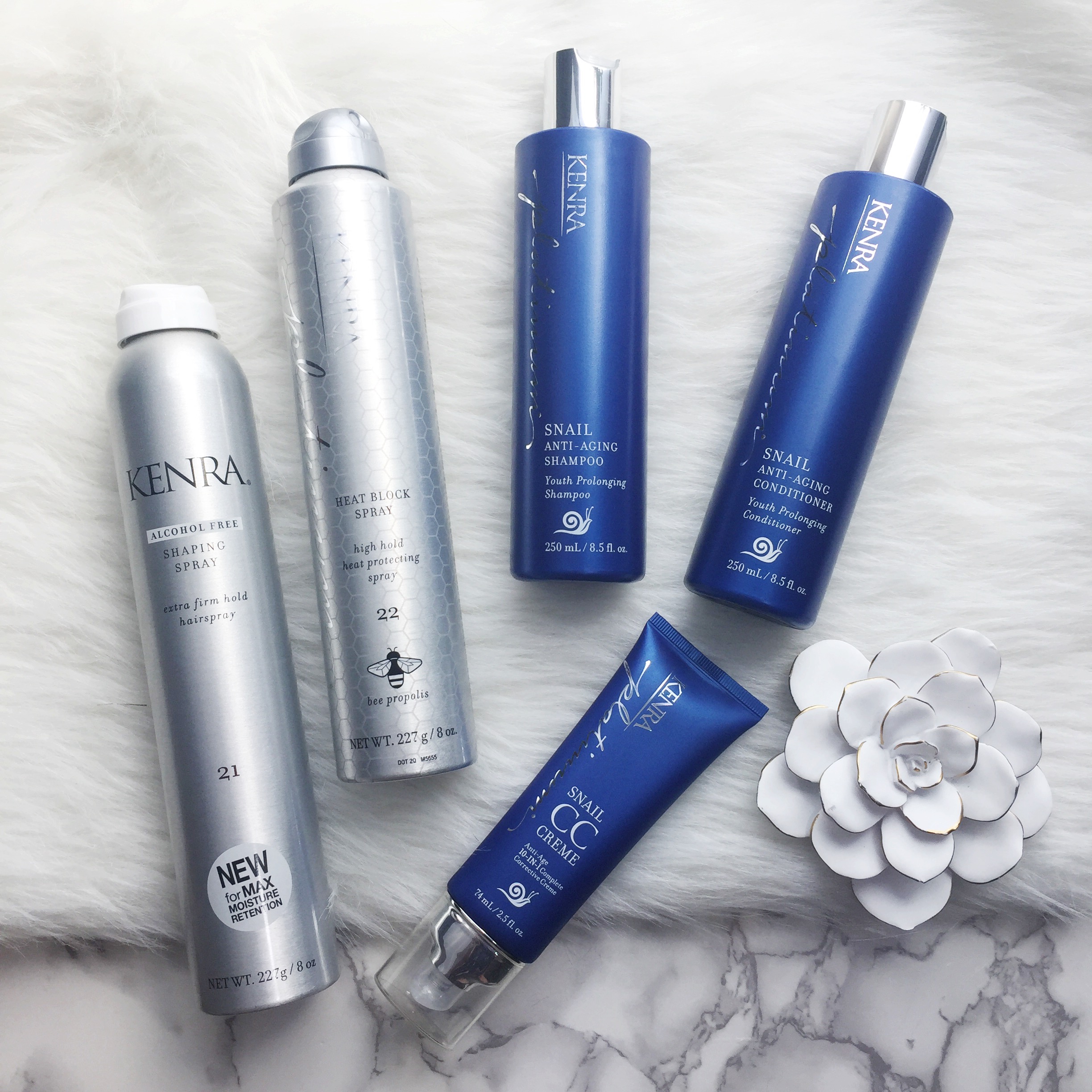 I was excited to receive some more products from the Kenra hair line recently to review. I've been really pleased with the products they have sent me in the past. I was sent products from their new Platinum Snail Anti-Agiing Collection  (Shampoo, Conditioner and Hair Cream). The Snail Essence products contain a highly concentrated blend of proteins proven to awaken the youth in hair. You'll see improvement in dulling, thinning, breakage, frizz and more.
I was also sent their Kenra Platinum Heat Block Hairspray 22, which I absolutely love! It is enriched with bee propolis, a natural resin that for a cast around the cuticle for heat protection. It provides heat protection up to 450°F and finishes with a high hold. It allows for clean release from styling tools.
The Kendra Shaping Spray 21 they sent me is great, because it is alcohol free! This is the first ever professional alcohol free hairspray! This shaping spray provides max moisture retention with an extra firm hold and high shine finish.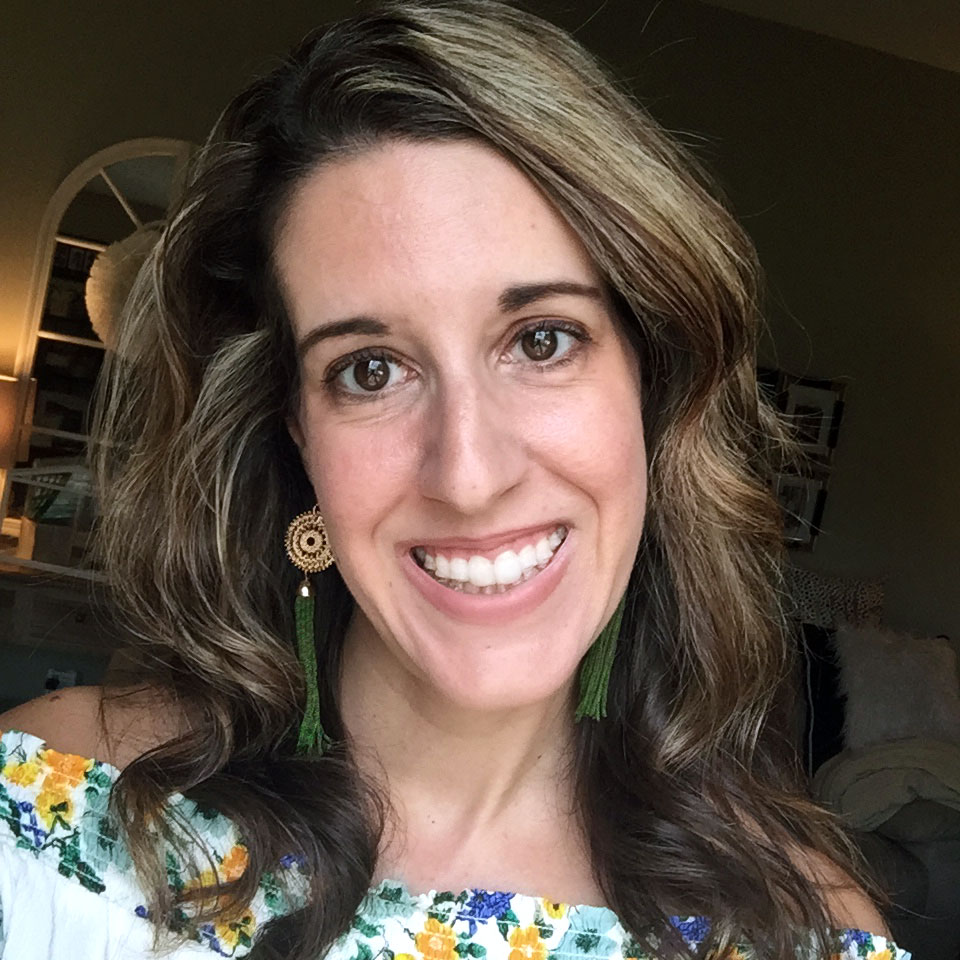 If you're wondering what these products look like on my hair, well here you go! I was quite pleased with the results and have been using these products faithfully in my hair! You can find all of these products at Ulta stores.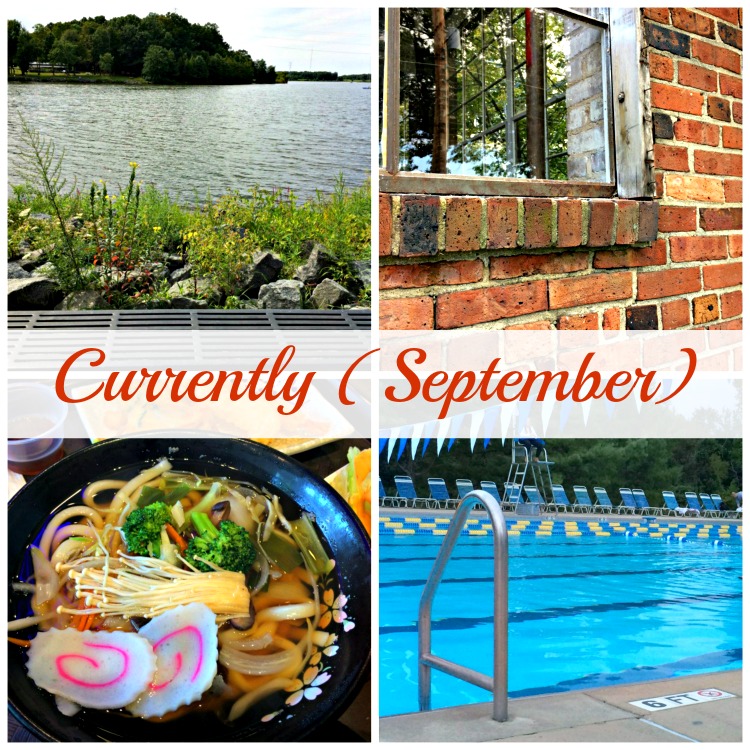 Lauren from 

Mom Home Guide

 is also sharing her Currently post today!
Full Disclosure: This is a sponsored post. Several companies gifted me products in exchange for this post. All opinions are 100% mine.

SaveSave
SaveSave
SaveSave

SaveSave
SaveSave

SaveSave
SaveSave
SaveSave
SaveSave
SaveSave
SaveSave
SaveSaveSaveSave
SaveSave
SaveSave
SaveSave
SaveSaveSaveSave
SaveSave
SaveSave
SaveSave
SaveSave
SaveSave
SaveSave
SaveSave
SaveSave
SaveSave