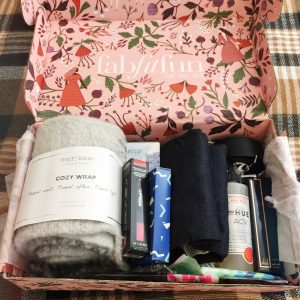 I just received my fifth FabFitFun box and I am thoroughly pleased! This is the only subscription box I have going right now and it is plenty! I receive a box every season and it is packed full of a variety of items, such as jewelry, makeup, stationary, home decor, apparel, etc. The box is $49.99 each quarter, but you can save 20% on it today using my code HERE. I just signed up for the yearly membership, that way I can have more control over what colors, etc. they send me.
Goodies Inside 2017 Fall FabFitFun Box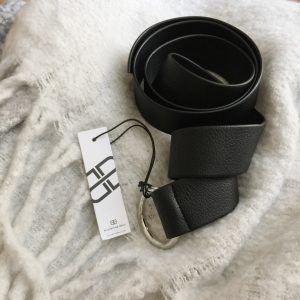 Mer-Sea & Co. Scarf – $98.00
This scarf was one of my favorite items in the box. It is thick, super soft and I love the ombre gray color. I might try and style it with the belt on one of my upcoming fashion posts.
B-Low the Belt – Mia Belt – $55.00
I wish I had gotten the brown belt with the gold buckle (they wouldn't even let select members decide on this!), but I'll put it to use. Plus, if I wear it with my new gray scarf, the black color will go better with it.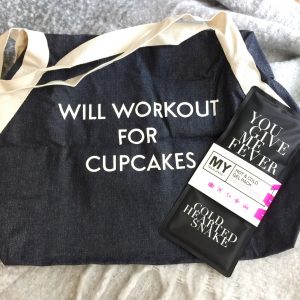 Private Party- Gym Bag – $59.00
I just love this little gym bag in denim! Plus, the fun saying is so cute! I don't normally go to a gym to work out, but I know I'll still get a lot of use out of it!
MyTagalongs – Hot & Cold Gel Pack – $15.00
This little ice pack is so fun!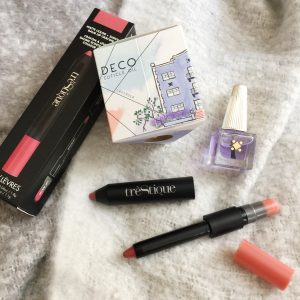 Trestique – Matte Color & Shiny Balm Lip Crayon (in Florence Fig & Rose Balm)* – $29.00
I was glad that FabFitFun let me select the color and I am really pleased with it.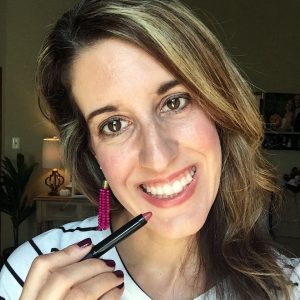 This is what the Trestique Matte Color & Shiny Balm Lip Crayon looks like on. I layered both colors together.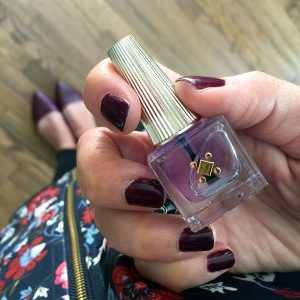 Deco Miami – Lavender Cuticle Oil – $12.50
I really love this cuticle oil! Not only does it smell great (just a nice light lavender scent), but it has also helped strengthen and moisturize my nails AND cuticles. I was having some trouble with my nails peeling on the ends and this has stopped it completely! So worth it! I apply it on the tips of my nails and on my cuticles as part of my at home mani.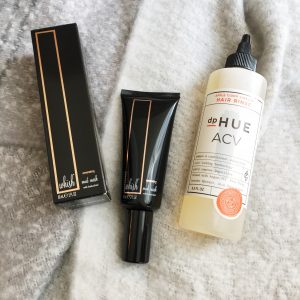 Whish Beauty – Renewing Mud Mask* – $48
I've tried out this face mask once… it was meh. I'll have to try it some more, I do have a big tube of it. I didn't really feel like I saw any results and the texture wasn't the best. It is definitely not one of my fave face masks and I've tried quite a few!
Dphue – Apple Cider Vinegar Hair Rinse* – $35
This was… different. I wouldn't go out and buy this, but it really does soften and moisturize your hair. The apple cider scent is really perfect for the fall, too! I've been using it a couple times a week. It is a shampoo and conditioner substitute with apple cider vinegar, lavender extract, argan oil, etc. that gently removes impurities from your hair without stripping it of its natural oils.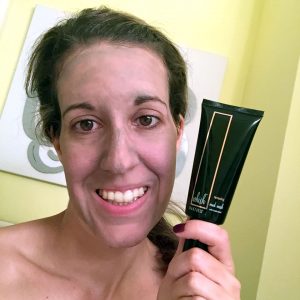 Here is a photo of the Renewing Mud Mask on me.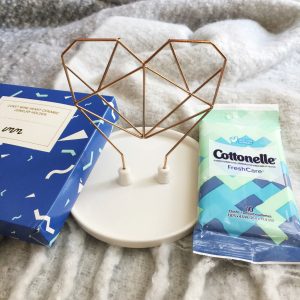 IMM Living – Coxet Wire Heart Ceramic Jewelry Holder* – $33
This is really cute! I'd love to put some of my favorite earrings on it. I plan to find a special place in my bedroom for this beauty!

Cottonelle – FreshCare Flushable Cleansing Cloths – Sponsored
I'm one of those people that never flushes stuff like this down the toilet, I guess I am just paranoid. But, I will be keeping these in the car or in my bag for emergencies.
Total Retail Value of Box: $384.50!! Isn't that amazing?!
I was really, really pleased with ALL of the items in this box! I will definitely continue this subscription! I am always see excited when it arrives. To find out more about FabFitFun, click HERE.
*Affiliate Links
Lauren from Mom Home Guide is also reviewing her FabFitFun box, you can see her post HERE.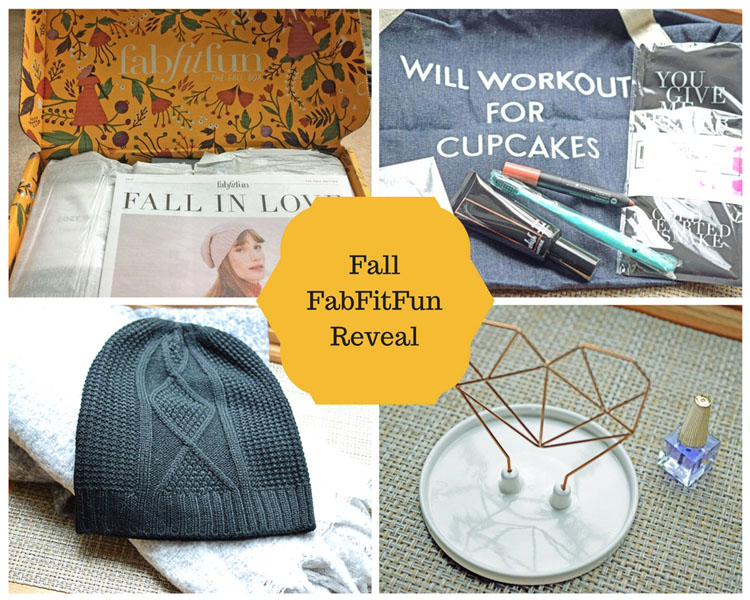 SaveSave
SaveSave
SaveSave
SaveSave
SaveSave
SaveSave
SaveSave
SaveSave
SaveSave
SaveSave
SaveSave
SaveSave
SaveSave
SaveSave
SaveSave
SaveSave
SaveSave