This shop has been compensated by Collective Bias, Inc. and its advertiser. All opinions are mine alone. #WhatFuelsRight #CollectiveBias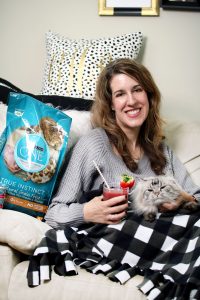 I've been trying to eat cleaner and healthier this year and it has been a real challenge. However, I can definitely tell a difference in how I feel inside and out after cutting out all of the unnecessary junk that may taste good, but leaves me feeling sluggish and just plain ole yuck! My furry feline Rose loves a lot of my attention and love and I've been wanting to include her on this clean foods journey with me! Today I'm sharing 10 Easy & Clean Food Ideas, including why I chose Purina ONE® True Instinct Cat Food for Rose.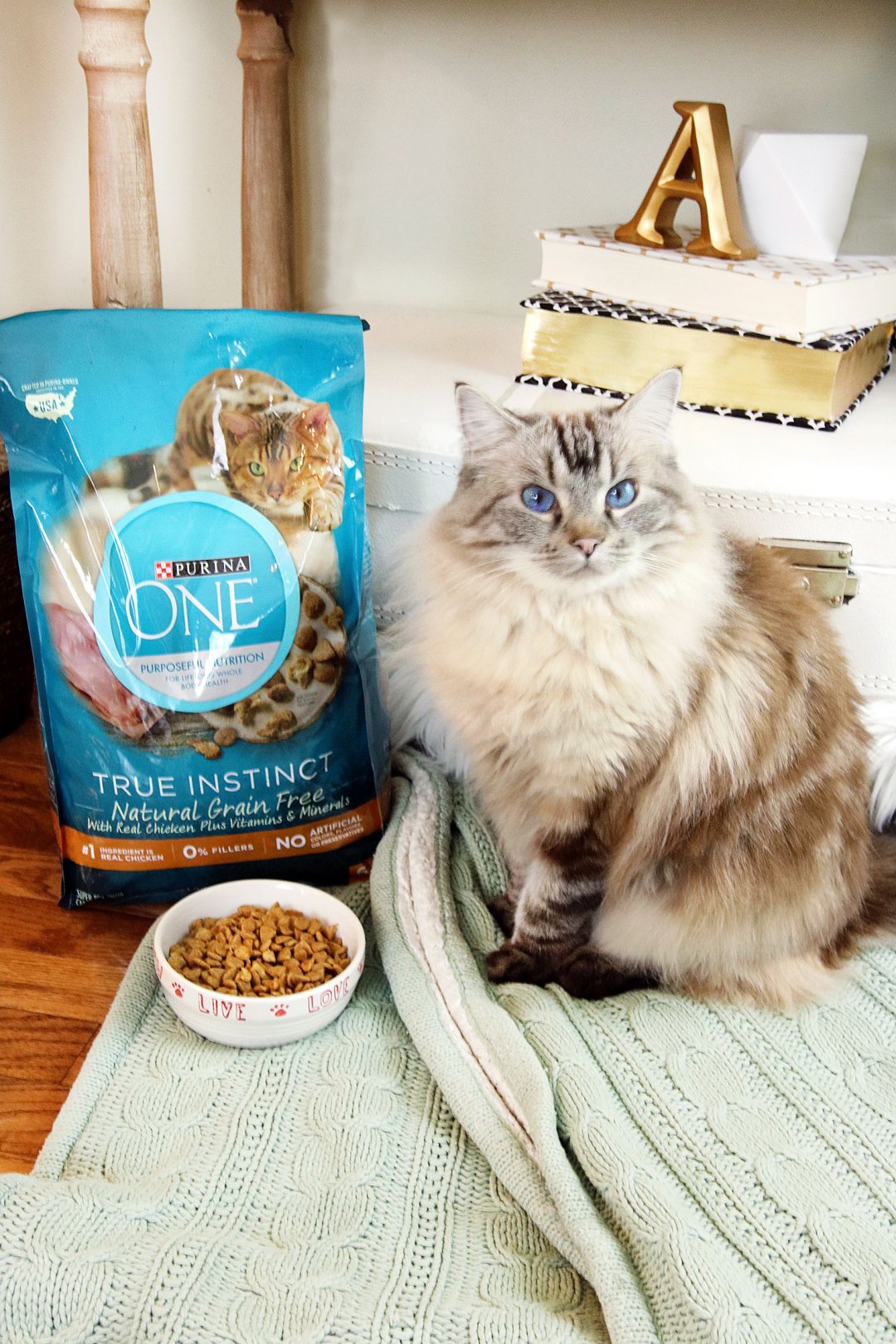 Hover over the image above to shop Purina ONE® True Instinct Cat Food – Natural, Grain Free, Chicken.
Shopping at PetSmart is Just Smart!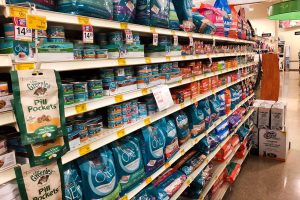 I just love shopping at PetSmart, they always have the widest variety of premium quality Purina® products available at amazing prices.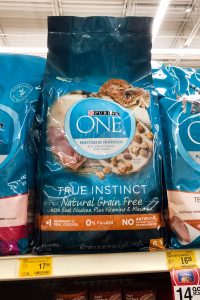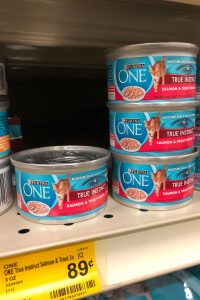 I picked up a bag of Purina ONE® True Instinct Cat Food – Natural, Grain Free, Chicken and Purina ONE® True Instinct Wet Cat Food – Salmon & Trout. My cat really enjoys dry and wet food!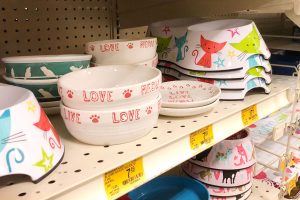 While I was at PetSmart, I also picked up a new bowl and plate for Rose for her Purina® food. PetSmart has such a great selection of cat items for all your needs!
10 Easy & Clean Food Ideas
One – Make a Clean Eating Snack List
I just love it when people share on social media their favorite healthy snacks. It helps to give me some new ideas for snacks at home. When I see someone mention a healthy snack idea that I'd like to try, I add it to my Clean Eating Snack List! I keep a running list in my Notepad on my computer (which I can also access from my phone!). 
Here are some of my favorite snacks: low fat cheese cubes, fresh fruit (strawberries, orange slices, pineapple, watermelon, grapes, etc.), flavored applesauce, hard boiled eggs, pepper slices, trail mix, fresh veggies (cucumber slices, carrot sticks, cauliflower, broccoli), raisins, olives, nuts (peanuts, cashews, almonds, pecans, walnuts, toasted pine nuts, pumpkin seeds), mini guacamole packets with healthy dippers, healthy granola bars, no bake oatmeal energy bites, yogurt, frozen yogurt dipped strawberries, fruit chips (I use my air fryer to make these!), etc.
Two – Include Your Furry Friend on Your Clean Eating Mission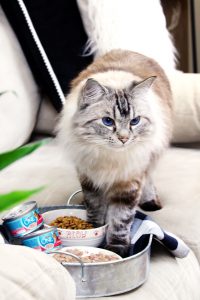 I'm also wanting to include Rose on my clean eating mission. I love that Purina provides complete and balanced diets in their products and is a leader in wholesome pet nutrition, such as Protein, Grain-Free and Natural.
Purina ONE® True Instinct Cat Food – Natural, Grain Free, Chicken offers my cat the tender, meaty protein she needs in her food. It also offers real chicken as the first ingredient, is natural with vitamins and minerals. It's also grain free and has no artificial colors, flavors or preservatives.
Three – Cook at Home with Fresh Ingredients Once a Week (or more!)
I usually cook from home Monday-Friday and sometimes the meals I prepare are quick and easy, but not clean! I have been trying to make a goal to where I will prepare an entirely freshly cooked meal (with fresh and unboxed ingredients!) AT LEAST once a week. You'll be amazed at how delicious and fresh this meal is and how you can control the ingredients! Plus, if you have leftovers then you can have a fresh meal two nights in a row!
Four – Give Up Sugar
I love me some sugar, but it really doesn't help make my body feel good and it wreaks havoc on my skin. I've tried to limit myself to one small sugary treat a day and no more. On the weekend I may enjoy a bigger sugary treat, such as a large coffee with all the bells and whistles. I think the key here is limiting your intake and rewarding yourself with a small treat at the end of the day.
Five – Fresh Fruits and Vegetables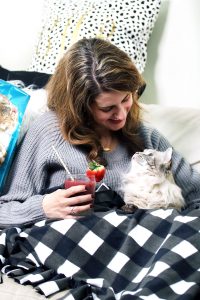 I always try to purchase fresh fruits and vegetables and I avoid the canned and packaged variety as much as I can. You never know what added sugar or ingredients may be in the packaged or canned variety. I am also looking forward to growing some of my own produce and visiting the Farmer's Market once it warms up!
I love to get my fruits and veggies in everyday with a smoothie or juice!
Six – Nuts Have Many Benefits!
Did you know that raw nuts are super healthy? They can help lower LDL cholesterol, reduce the risk of blood clots, reduce plaque development in your arteries and even lower blood cholesterol levels! The healthiest nuts are walnuts, almonds and pecans. Did you know that peanuts aren't truly nuts? They are legumes, which are what peas and beans are!
Seven – Add Avocados to Your Sandwich or Salad
Avocados are an easy way to add some vitamin E, C, K, potassium, oleic acid, folate and antioxidants to your diet! The fat in avocados in monusaturated, so it actually lowers blood cholesterol levels!
I love to add avocado as a spread on my sandwich or you can mash it up a little and add lemon or lime juice to it for a little extra flavor. I also include avocados in my green salads, enjoy them plain as a snack or they're also good on burgers or grilled cheese (with a slice of tomato!).
Eight – Don't Forget About Blueberries
Blueberries are one of the healthiest foods on earth, with the highest antioxidant content of all fresh fruit. Blueberries are high in fiber, which will help you feel full longer and they can also reduce blood cholesterol levels. They are also a good memory food!
I love to enjoy berries on a green salad, fruit salad, on top of vanilla yogurt, on my morning cereal or just plain as a sweet snack!
Nine – Go Organic
Organic food can cost more, but I try to buy it as often as I can. 
Ten – Read Food Labels
If there are words that you don't understand or know what they are, more than likely you don't want to be putting that items in your body. It is always smarter to shop the perimeter of the store instead of the middle of the store where you'll find boxed, canned, etc. items.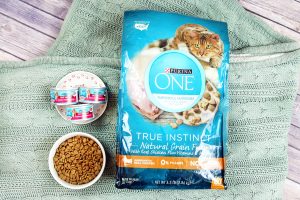 You can find more stories HERE about how people are going the extra mile to show their pet love, by providing them quality food from Purina®.
SaveSave
SaveSave
SaveSave
SaveSave
SaveSave
SaveSave
SaveSaveSaveSave
SaveSave
SaveSave
SaveSave
SaveSave
SaveSave
SaveSave
SaveSave
SaveSave