Happy Friday Everyone!
One – Mother's Day Giveaway – Whoop!!!
Let's start Friday Five off with a GIVEAWAY! Today I'm joining a group of bloggers to give you a fantastic Mother's Day Giveaway with $250 in gift card prizes! I'd love for you to enter! 
We are so excited to be giving away $250 in cash prizes for Mother's Day to two lucky readers. The prize will consist of 2 – $125 gift cards. Each winner will choose the gift card you want. Please choose a gift card which comes from an online store and can be paid by US dollars. EX: Amazon, Target, Walmart, Macy's, Kohls, etc. You may ask for more than one gift card but must add up to $125.
Now its time to meet our wonderful co-hosts who have made this giveaway possible.
Kenyatta at My Design Rules | Kim at Shopping Kim | Carrie at Curly Crafty Mom | Jeanne at Home Garden Joy | Holly at Pink Fortitude | Dana at Create to Donate | Trish at By Trish Sutton | Tammy at Creative K Kids | Susan at Culinary Envy | Meredith at The Mom of the Year | Audrey at That Recipe | Linda at A Labour of Life | Leslie at Once Upon a Time & Happily Ever After | Sinea at Ducks 'n a Row | Penny at Penny's Passion | Habiba at Craftify My Love | Gladys at Moms to Grandmas | Mitch at Gay NYC Dad | Emily at Domestic Deadline | Kristin at White Arrows Home | Michelle at Our Crafty Mom | Beverly at Eclectic Red Barn | Marie at The Inspiration Vault | Melissa at Deliciously Savvy | Pam at P.S. I Love You Crafts| Tammy at My Life Abundant
Please stop by and say hi to these wonderful ladies and their blogs.
The giveaway will end midnight on Friday, May 11th, a few days before Mother's Day. You will have 48 hours to respond to the email claiming the prize. If we don't hear in 48 hours, we will choose another winner. The giveaway is open to anyone over 18 years of age and able to receive e-gift cards from the U.S.
Two – Hamilton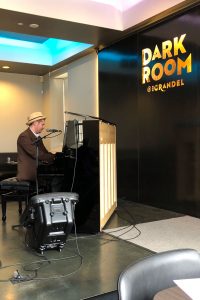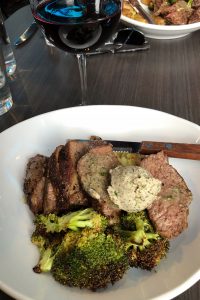 Hamilton is here in St. Louis for the first time and I just assumed all of the tickets were sold out. I went online to book tickets to see Phantom (which is showing at The Fox in May) and happened to see that there were tickets still available to see Hamilton. At a very steep, overpriced rate… but, available. Brian and I decided we wanted to see what all the hype was about and booked tickets and saw it last weekend. For dinner, we went to The Dark Room, which was highly rated by my brother and SIL. It was really good! And we could walk to it right from The Fox parking garage!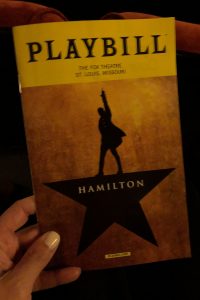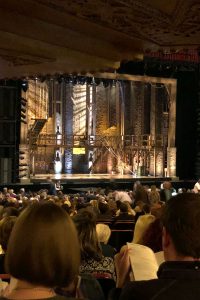 Hamilton was so good! I would say it made it onto the list of my Top 5 favorite musicals. South Pacific will always be #1 for me! The music was really catchy and the storyline was really interesting. I learned a lot about Hamilton. There were also some tear jerkers in it, so if you ever see it… bring the kleenex! I just love going to see musicals. We may still go see Phantom next month, although I'm going to feel guilty if we do after spending so much to see Hamilton! Phantom tickets are about half the price, though! Brian and I have been to NYC just once and Phantom was what we decided to see on Broadway. We were in the seats RIGHT below where the chandelier dropped! So fun!! I really want to see a musical on Broadway again sometime! My blogging friend Lauren keeps telling me I need to make a trip out to see her and we can fit Broadway in, since she's an hour from the city. 😉
Three – FASTer Way to Fat Loss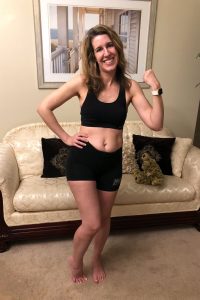 Well, I am in my Prep week for the FASTer Way to Fat Loss. I really want to get my body in shape for the summer and I've been REALLY bad about eating healthy lately. Really bad. As in a Starbucks everyday (I really like the bottled vanilla fraps, which are pure junk for you!) and I'm still digging into the Easter candy. #SObad
So, my husband and I both decided to sign up for this and we're doing it together. It's seriously all we talk about, is that bad? Ha! I really like how it incorporates healthy eating + workouts! I didn't even know what Macros were before this week OR what a Low Carb day really meant. I'm excited to get into the first week on Monday, now that I've gotten a little practice in and I understand what I should actually be making for dinner, etc. What's great is that this program is 6 weeks (with prep week it's 7) and it'll be almost over right before my husband and I go to Cancun.
I hope to get my waist in better shape (this is such a hard area for me!). I've looked at lots of photos of people doing this program and it seems to really help tone the waistline! I'd like to get back to my 'maintenance' weight. If all goes well, I should be there and I hope to continue to go through the summer eating better! Being active has never been a problem for me, I love to get up at 5 a.m. and I workout for an hour… but, I am hoping I win big with this program on eating better AND I hope to get a little more toned!! Wish me luck. The photo above is me on the 2nd day of Prep week. We were told to take before photos AND measurements! I've never 'measured' myself before, so I'm curious to see how those numbers change.
Four – High Waisted Tie Shorts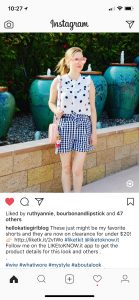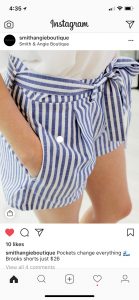 I am just ga-ga about these blue/white lined or gingham shorts with a tie on top! SO freaking cute! I really need to snag myself a pair soon for this summer! I really like shorts that are high waisted with a tie on them in general. Has anyone picked up a pair of these yet and where did you find them?
Five – Save at the Pump (Shell)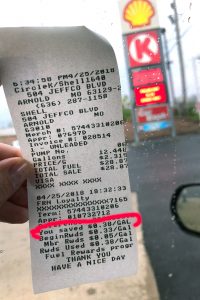 I'm still really enjoying the Fuel Rewards® program at Shell gas stations. I just saved $.38 cents PER gallon on my last tank of gas! You just can't beat that. It's so easy, you sign up for FREE at this LINK and you get an ALT code (it will be your phone #) and you enter this number at the pump before filling up. You can follow your savings on their app, which is so cool!
You'll save 25 cents/gallon on your second gallon of gas after signing up through May 27th!
You'll also automatically become a Gold Member and save an additional 5 cents/gallon (to maintain Gold Status, you must fill up 6 times in 3 months, otherwise you go to Silver Status and still receive 3 cents per gallon savings).
Don't forget to sign  up HERE to try out their wonderful Fuel Rewards® program! #ad
And, don't forget to enter the Mother's Day Giveaway with $250 in gift card prizes!
Hope everyone has a splendid weekend! 🙂
Part of this post was compensated by Shell, but all opinions are mine alone.
* This Post Contains Affiliate Links
SaveSave
SaveSave