Well, we FINALLY made it to the Monday story time at Teacher's Lounge today! We missed the last two weeks because one week Jeremi was off because of Martin Luther King Day and we did not roll out of bed till after it was over and then last week I was sick! Today we had a fun activity of making a groundhog wind socket! Nathan even got to color a shadow on his groundhog, which means 6 more weeks of winter! Poo!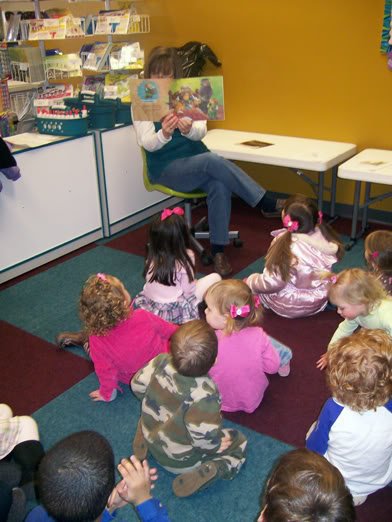 Storytime.. Nathan had a girl infront of him with really bright pink bows in her hair. He kept staring at them and I thought, oh, please don't try to pull them out! lol!!! He left them alone (unlike he does with his sister's headbands..she doesn't have enough hair for bows yet).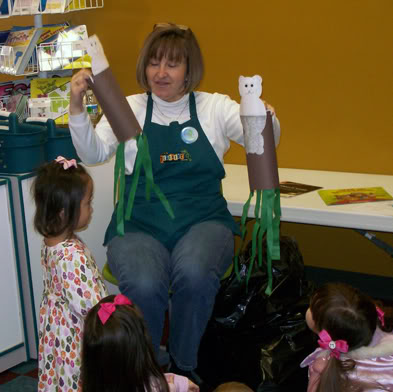 The teacher pulled out the two groundhogs out of a black trash bag. We did the one with the shadow, of course…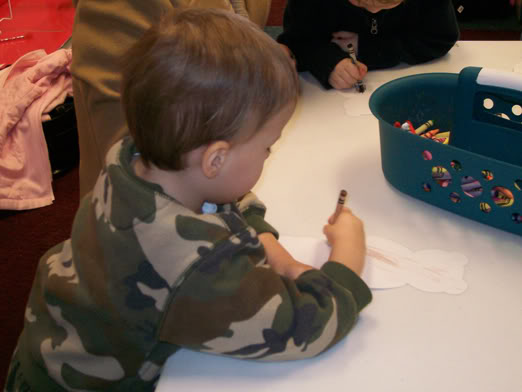 Nathan colorng his groundhog… he is really getting more into coloring… FINALLY! He used to refuse to color!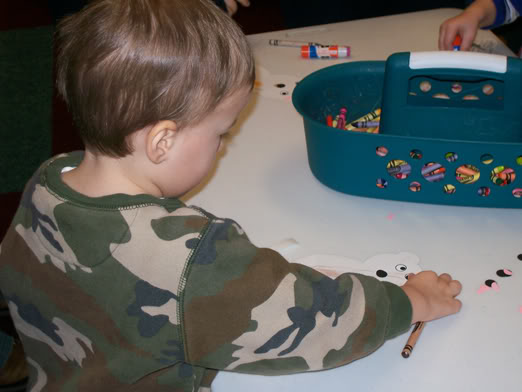 Sticking eyes, nose and ears on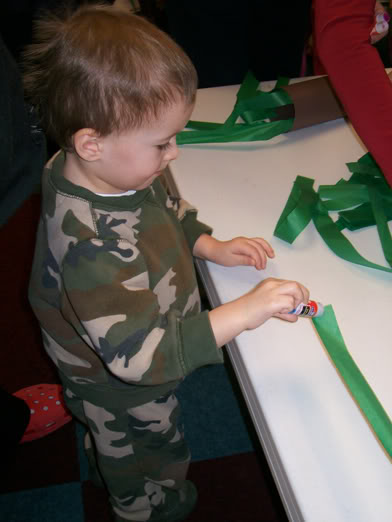 Glueing the strings on the socket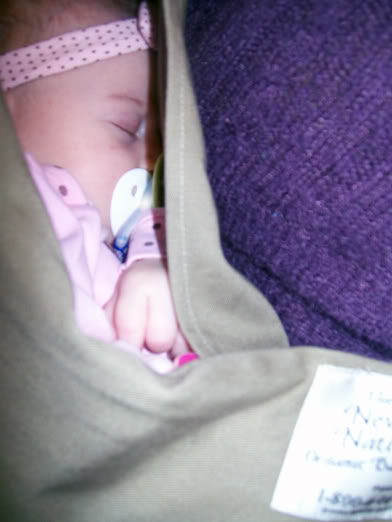 Autumn got fussy at this point so I put her in the sling and she was out like a light. Thank GOODNESS for that sling!!!!!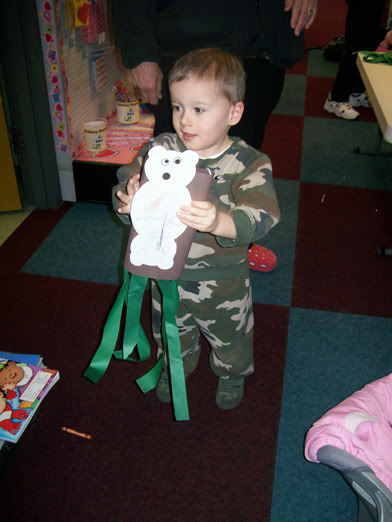 Nathan showing off his completed project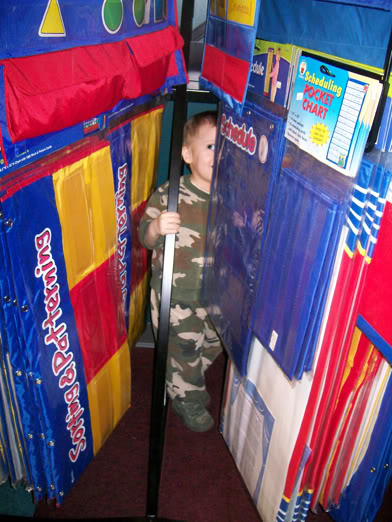 Nathan decided to hide from Mom. And, look where she found the stinker! haha!