Well, I return to work on THURSDAY of next week! So, is was my last Friday off for awhile. I didn't do much today, except clean house. We have 29 people coming over Sunday for Autumn's baptism party. I can't believe everyone except 2 people said yes to the RSVP's!!
Autumn has really taken a liking to her hand. She'd suck it off her arm if she could.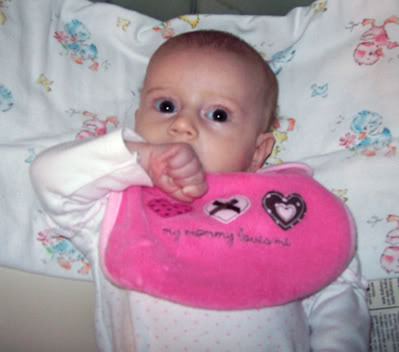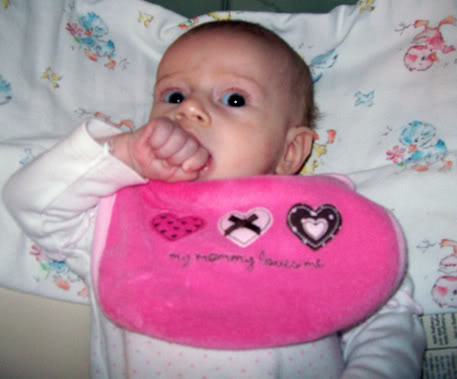 Nathan doesn't take naps anymore but lately he's been falling asleep in the car when I pick him up from my mom's. Here he is fast asleep on the couch…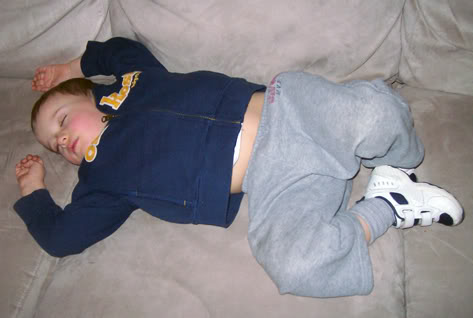 I went to BabiesRUs today and scored on some awesome deals. This coat in 12 mo. for $10.50,, reg. $29.99 and these size 5 shoes for $6.50 reg. $12.99. My mom gave me some money for the kids for Valentine's Day and this will be Autumn's gift.