Nathan's 3rd birthday is coming up soon and I wanted to look back at last year's birthday when he turned 2. I can't believe how fast the last year has gone by and I wish I had been blogging since his birth so I could remember all the fine details.
Before you start to look at these pictures, just be fore-warned… I go crazy over planning parties… I love it… and, I am all about the details! 🙂 This party had a Hot Wheels theme.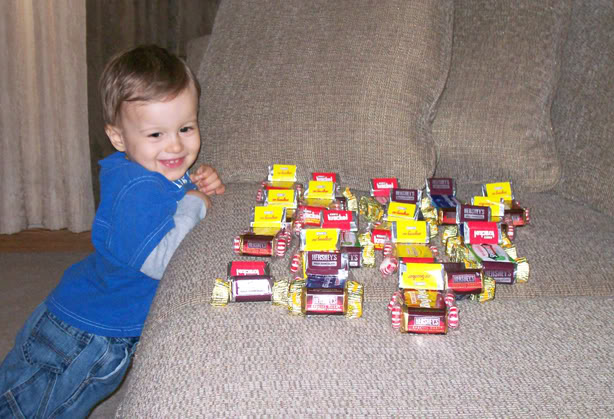 This is a week before Nathan's 2nd birthday. I decided to make bubble gum and candy bar CARS for favors for all of the twenty-something guests. Nathan loved them!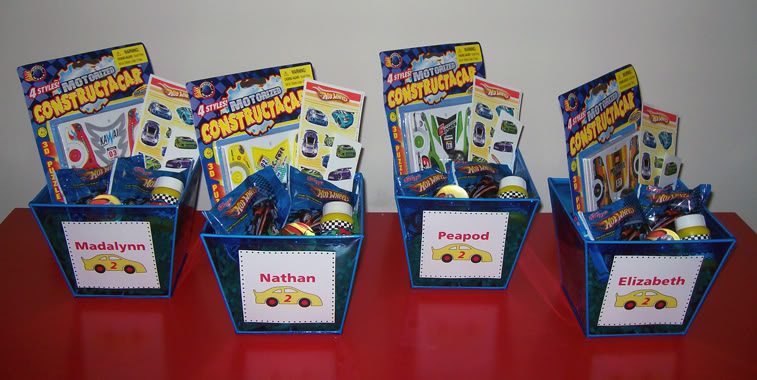 The favors that I made for all of the kids that came to his party.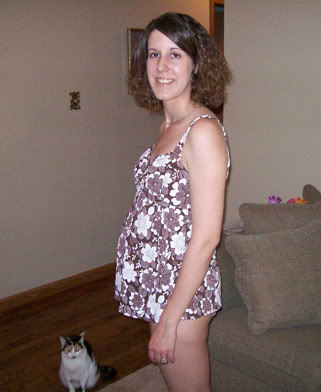 13 weeks pregnant while planning this party! Nathan was in swim class at the time and here I am in my maternity swim suit. Unfortuantly, my belly won't look as cute as it did last year in my swimsuit. Sigh..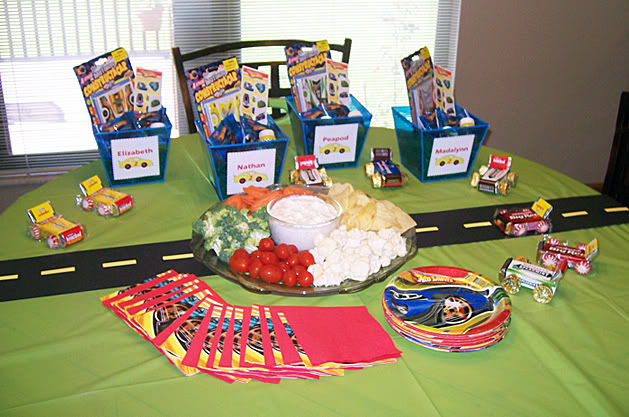 Our kitchen table before the guests arrived. I used a green plastic table cloth for 'grass' and then made a street for the bubble gum/candy bar cars with black and yellow posterboard. I also set the favors on the kitchen table.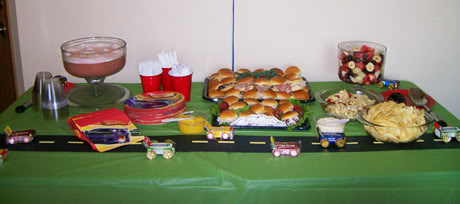 Food table. I had dollar sandwiches catered in from Kenrick's with three different meats and cheeses. Then I made a veggie tray, fruit tray, pasta salad and a sherbert punch. Oh, and chips with my homemade ranch dip. Again, cars are driving down the table! lol!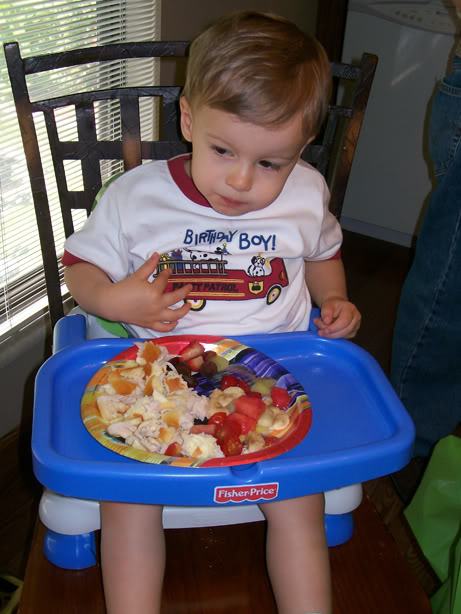 Eating lunch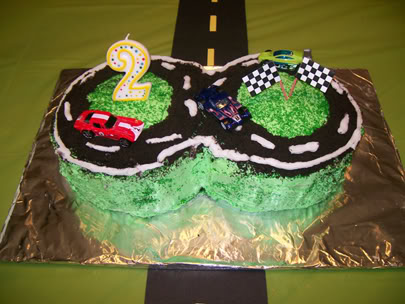 I also baked and decorated Nathan's hot wheel race track cake. I am not the best baker and would LOVE to take cake baking and decorating classes someday but wow… I was up till midnight baking this darn cake the night before his party because of a cake pan disaster. I had to go out and buy a new cake box because when I took the first cakes out of the metal pans (and I swear I greased them), the cake stuck and a huge hole was in 2 of the cakes because part of the cake stuck to the pan! GRRR! So I had to go to the store to get a new cake box mix and rebake!! I was so tired too because I was in my first trimester. I swore that night I'd never ever, ever make my son's cake again. So, of course… this year I am making his a cake, but it'll be a cupcake train cake. I know, I am so bad.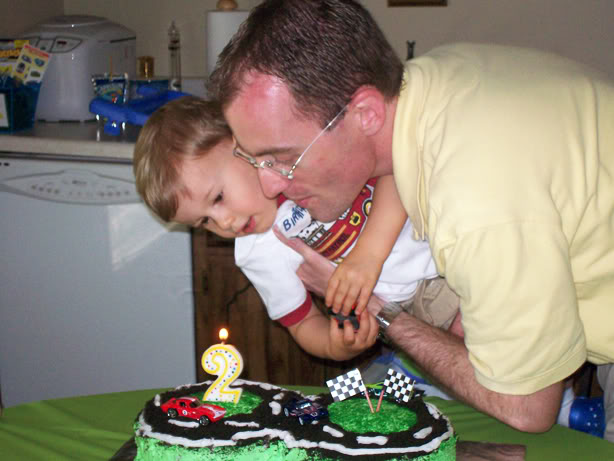 Trying to blow the candle out. This year, he will be great at blowing the candle out!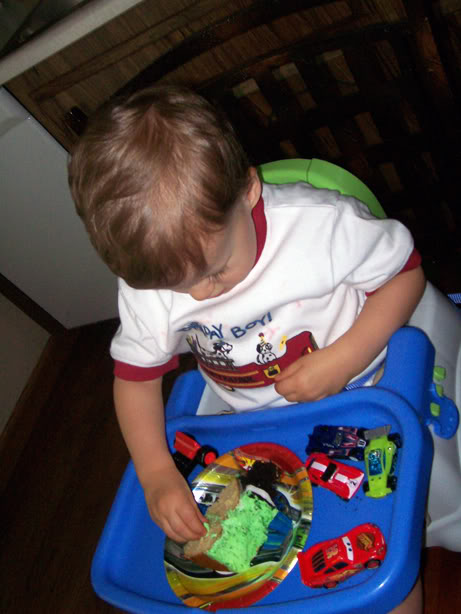 Enjoying his cake.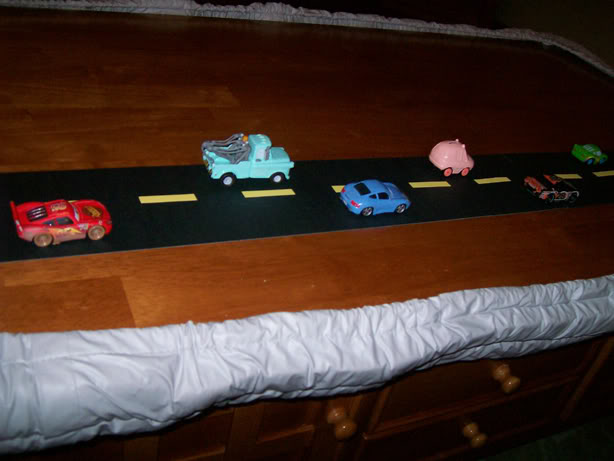 More cars going down the coffee table in our family room.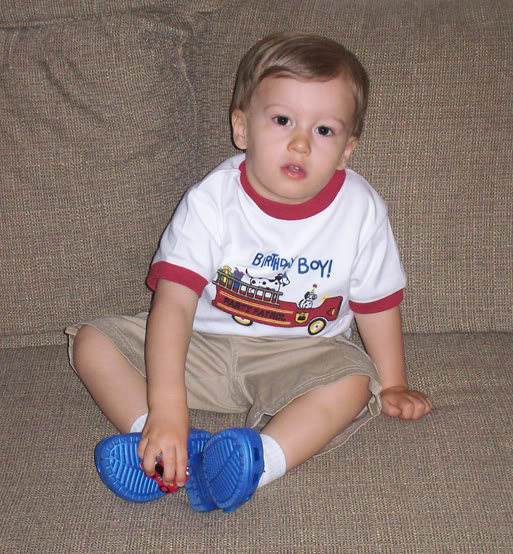 The best picture I could get of Nathan on his birthday. Sigh. :o)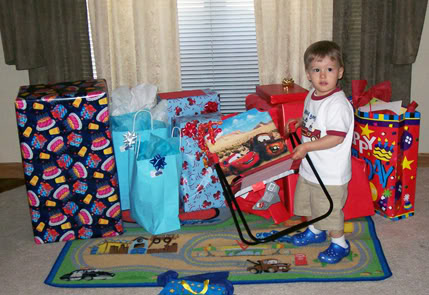 Lots of gifts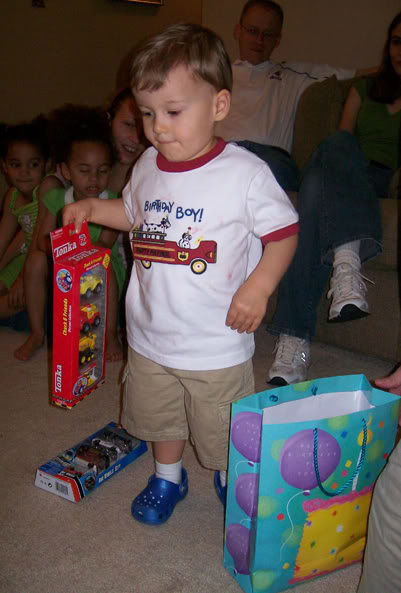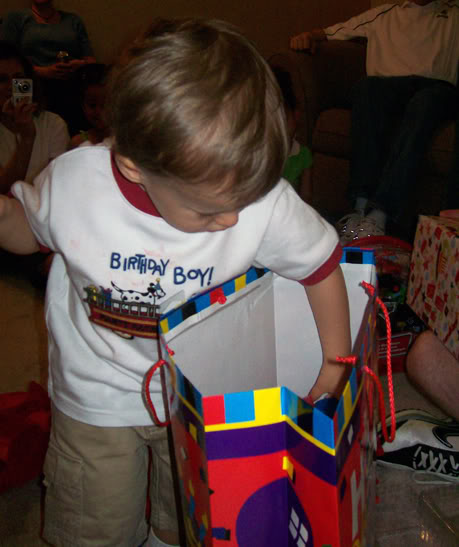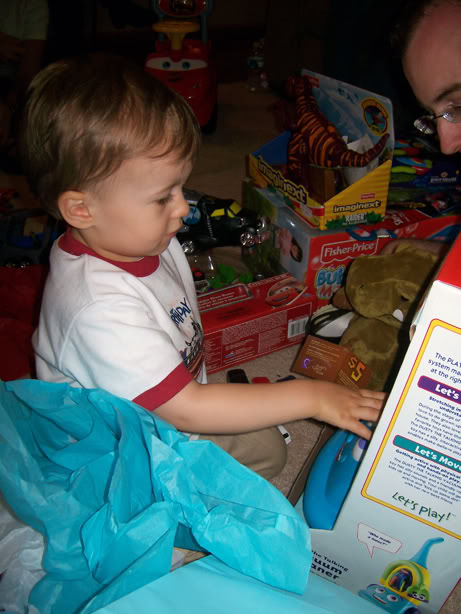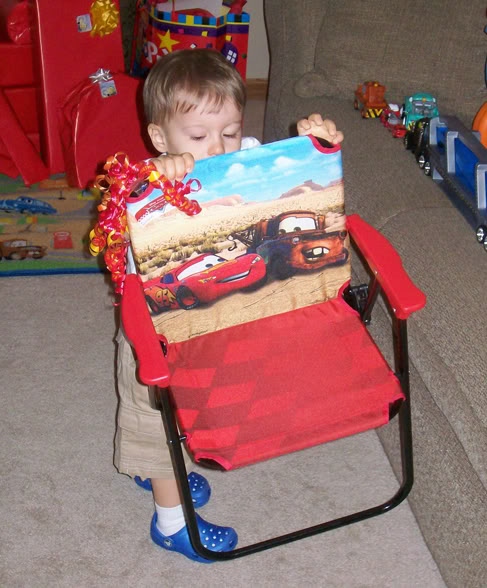 Opening gifts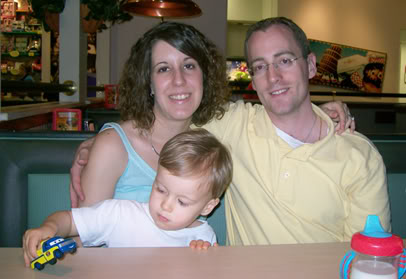 Then, as if his birthday party wasn't enough for the day, we went to Chucky Cheese with my Mother-in-Law, her friend and my Niece for dinner as they were in town from Kansas and staying with us.