I decided to take Nathan to Portrait Innovations for his 4 year pictures on my day off from work. He is such a ham infront of the camera, smiling and easygoing for the cameraman! Autumn was another story… she cried big crocodile tears as soon as the focus was on her. Hopefully she outgrows this soon! She did this for our Easter pictures, too! :o(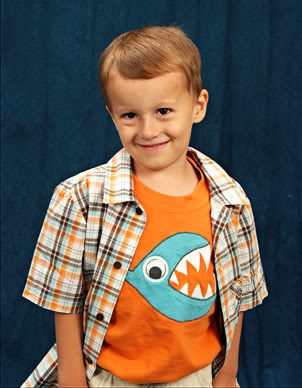 Here is my favorite pose! He has changed SO much in just one year! Such a big boy now!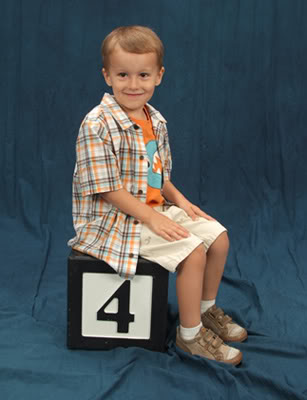 With the number 4. Nathan is already wanting to be 5! I keep telling him, hey, slow down… you've only been 4 for two months! Sigh….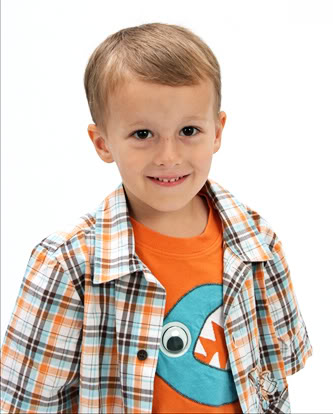 I love the white backgrounds that they take at Portrait Innovations. Here is a closeup of Nathan and his big brown eyes.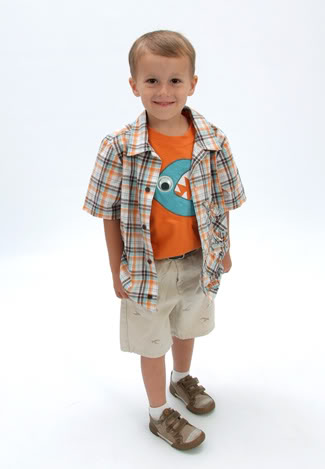 Full body pose. Notice how he has his google-eye shirt on? I've been saving this outfit just for his 4 year old pictures! And, no, it isn't from Gymboree… but, close. 🙂 Crazy 8!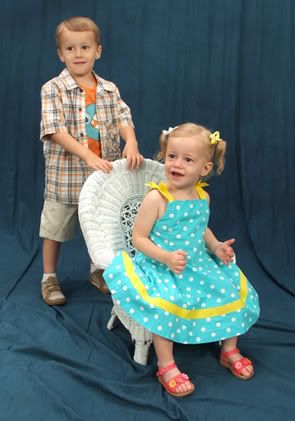 The ONLY good photo I got with Autumn… sigh. At least she isn't crying in this one! I have a cute matching rain coat and yellow boots to go with her dress, and they would have made darling pictures. OH well! But, I was really pleased with Nathan's photos.