Last Saturday (I am behind on my photos!), I started Miss Audi on solids and boy did she gobble up the Gerber sweet potatoes that I offered her. Yay! Today my mom started her on Squash and she said Audi gobbled it up as well. I am starting a new solid every 3-4 days and plan to have her eat Carrots next. I love the solids phase because now I have something to give her when we go out to eat!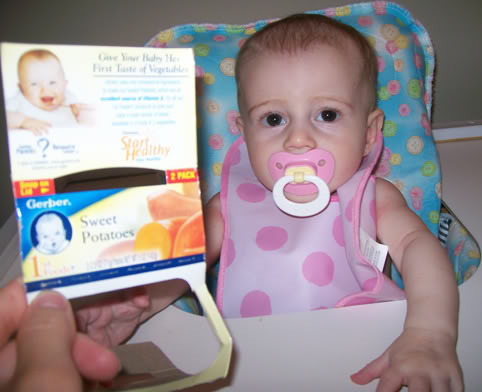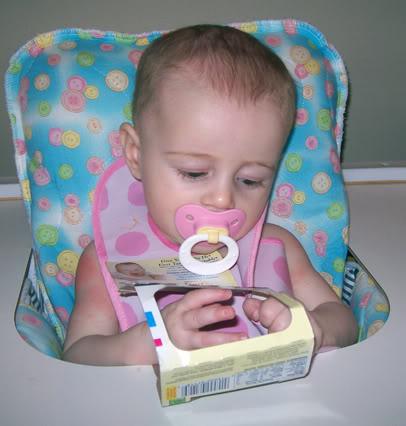 Autumn loves to hold things now and so I had her pose with the Sweet Potatoes box. I am keeping the boxes to all her first foods to put away in her Memories chest where I keep her special things.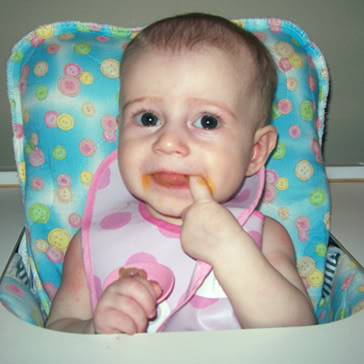 Its a hit! She loves those sweet potatoes! They are as sweet as she is!