Nicolle at Raising 3 Little Men is giving away 1 unused item in her house (mostly baby/kid stuff) each week. Nicolle even ships it to you for free. Well, I WON an unopened Thomas the Train Take Along set on Nathan's birthday! What a coincidence because Nathan loves Thomas the Train and he won on his birthday. I was so excited! And, even more excited when it came in the mail today! THANKS, NICOLLE!!!!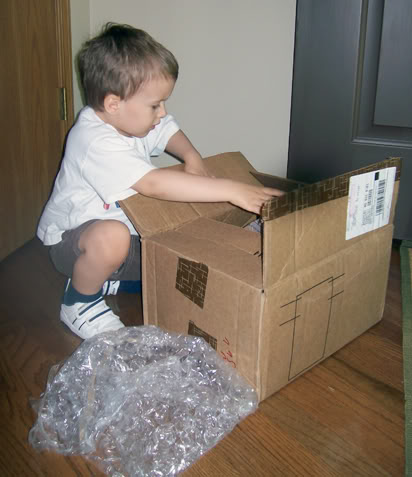 Nathan opening the box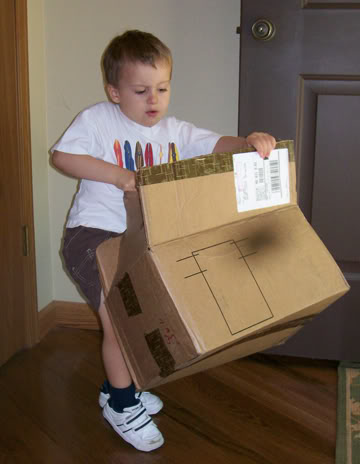 Nathan had a difficult time getting it out of the box, so I had to help him.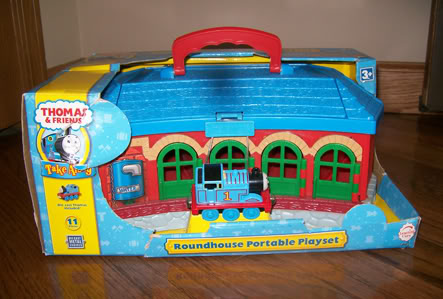 This is the Take Along Thomas set that we won. Nathan LOVED it. He called it the 'train night-night' station and put his trains (and the free train that came with it) inside the train station doors so they could sleep. So cute!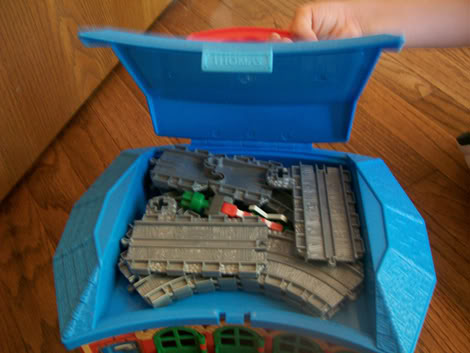 It is so neat as it really is 'take along' as in you can put the track pieces inside it under the roof.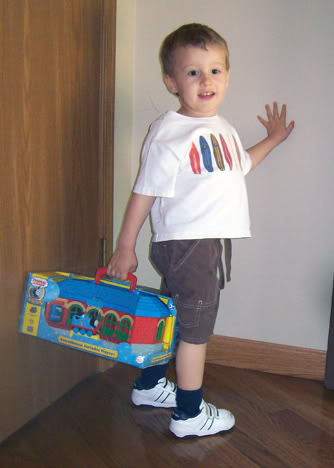 And, you can hold it by the handle and take it whereever you want to play!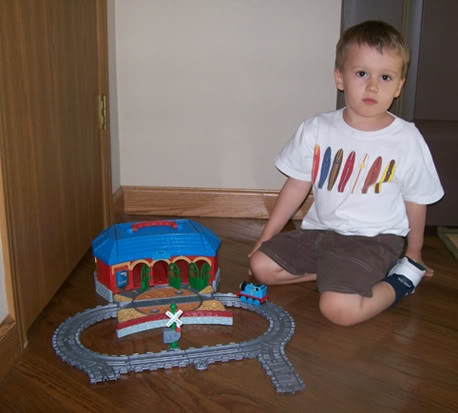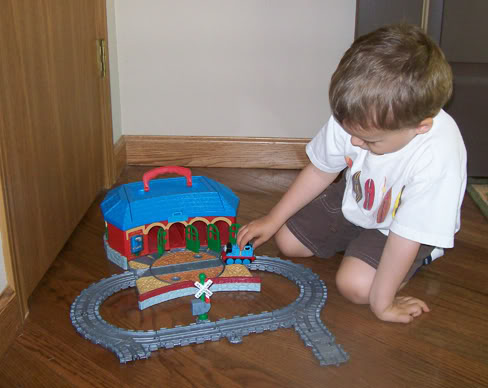 Nathan with his new train set. He just loved it and I even had to set it up in his room next to his bed before he went to sleep tonight.