I made an order for some bows for Autumn from Kaycee at Prissy Miss Boutique. I was SO excited to get these bows and headbands in the mail today because Autumn needs bows SO bad! Kaycee was SO quick at getting my order out, and everything is beautiful!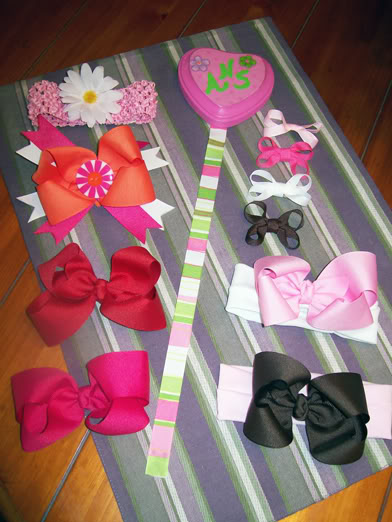 Here is what I ordered. First off, I won on Kaycee's BLOG contest and got a free hair bow hanger and bow. Yay! Then, I got several big girl bows which I will clip onto the headbands that I got. I purchased a pink crochet headband and two plain headbands in pink and white. Then, my FAVORITE purchase is the itty bitty bows. Kaycee was SO right, however I must admit I was hesitant to believe her… but, they DO stay in the finest of hair! YAY!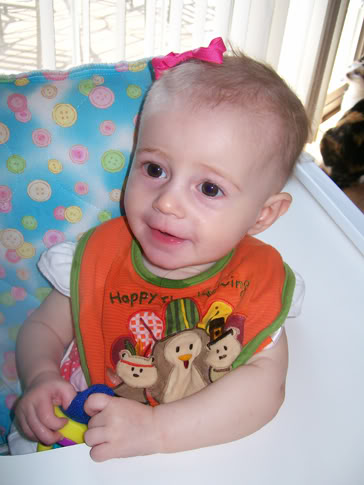 Little Bits got to try on all her bows today! Ignore the Thanksgiving bib… lol. Here is one of the itty bitty bows on her.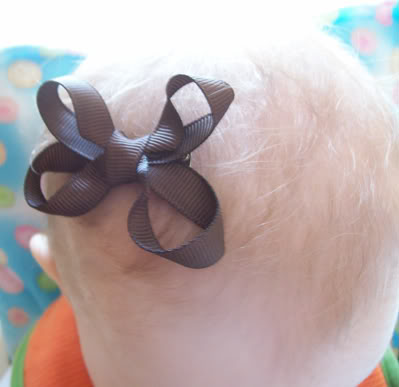 See how well it stays in her hair. So precious!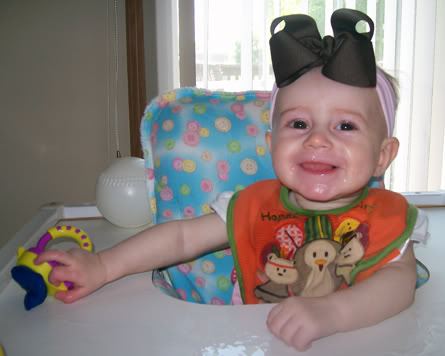 I am in LOVE with the Prissy Miss big girl bow/headband look! Here is Autumn sporting a light pink headband with a big girl bow in brown.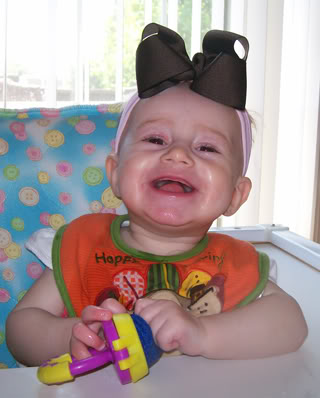 Autumn loves her bows… and her mesh eater. I bought these when Nathan was starting to eat. She loves it and its great, she will nibble on it while I clean! heheh! I put banana in it and later put crushed ice cubes in it.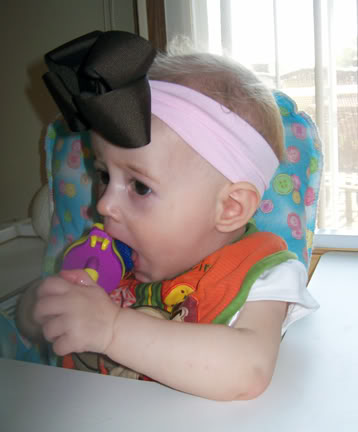 Side view… so pretty! And I can change the color of bow I want to clip on the headbands.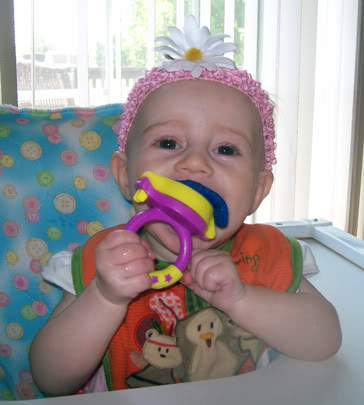 Autumn with the pink crochet headband/daisy combo. I can take the daisy off and put a big girl bow on it if I want. Kaycee also sells huge gerbera daisies you can clip onto the crochet headbands.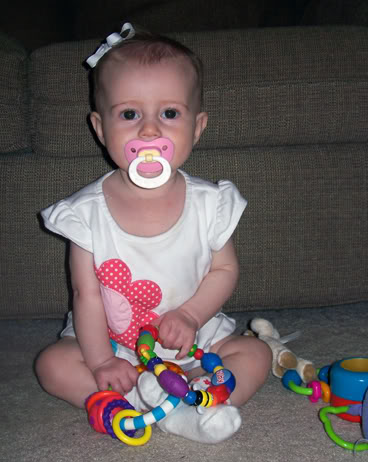 Ok, so I felt I needed to take some pictures of her after she finished chewing on her mesh thingy (sorry, I have no idea what the name of that thing is) to show off the cute bows. Isn't the simple white itty bitty bow just so perfect on her?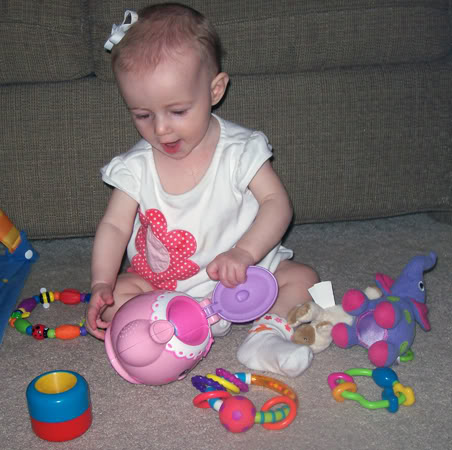 Autumn is REALLY getting into toys now. Here she is playing with her teapot that she got last February for Valentine's Day.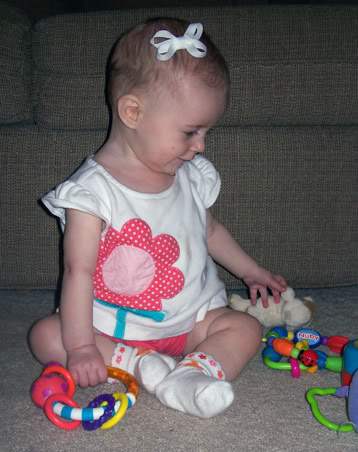 Side view of the bow. SOOO cute. I really need to 'bow' her up more often! Its so fun to have a girl!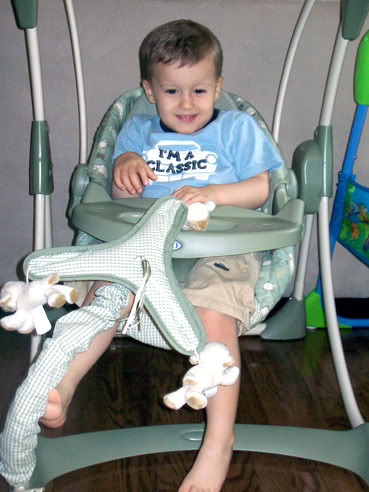 Back to BOY world. Sigh. Is there anything that he DOESN'T get into that is Autumn's? heehee!

Oh, and here is a video of my two munchkins from today. Ugh, it is kind of dark! Sorry. And, I have no idea how to flip it clockwise. Hmm.