Last month my brother and my new sister-in-law surprised us all by calling us from Las Vegas to tell us they had gotten married in a helicopter! Saturday they had a post-wedding celebration at a Greek restaurant called Spiro's for intermediate family. Let me be honest, I have always been nervous about Greek food as I am a meat and potatoes girl- as in I don't like Feta cheese, olives or Lamb! However, Spiro's was excellent and they even put normal cheese on my salad just for me. I give them five stars!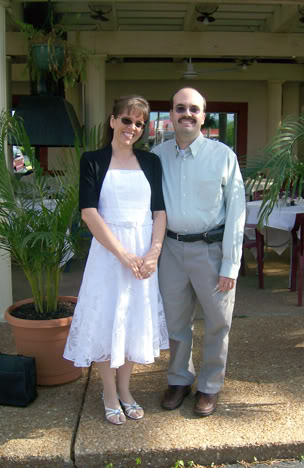 Jeff and Tracy, my new sister-in-law, in front of Spiro's before dinner. I love Tracy's dress, she got it at the White/Black store.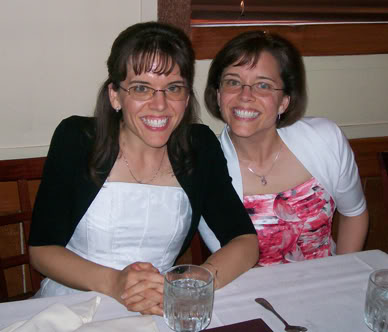 Tracy and her twin sister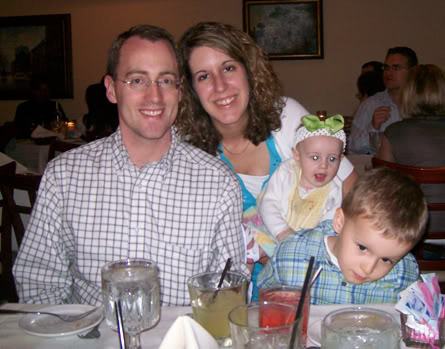 The Spear Family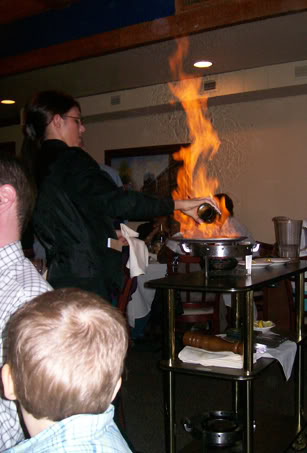 You could feel the heat from this fire as they cook our appetizer which was Saganaki.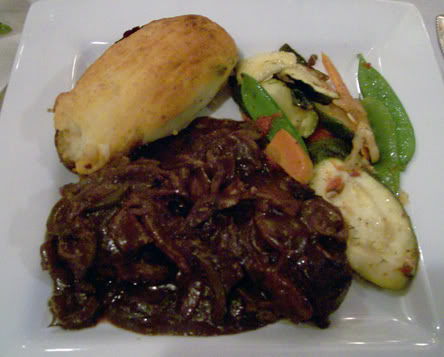 I got the Steak Krasato and let me tell you it was AWESOME!!!!! I love steak with red wine and mushrooms.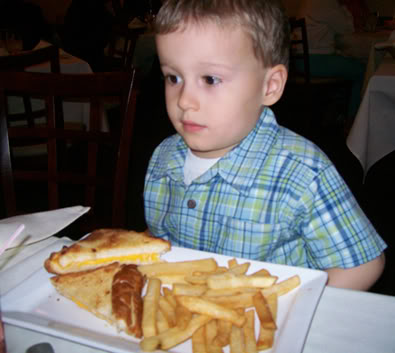 Nathan had grilled cheese with fries… Jeremi had chicken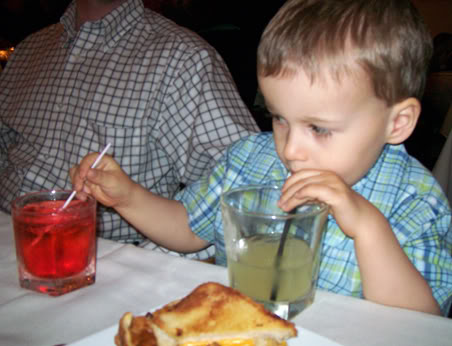 Nathan loved the foofoo Shirley Temples and Margaritas!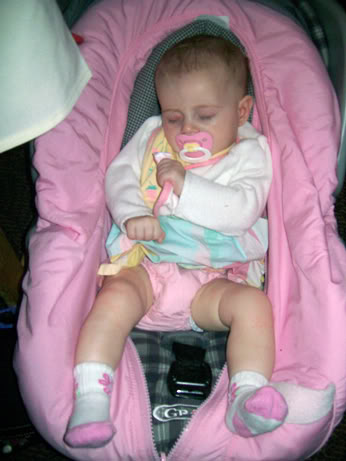 Autumn fell asleep.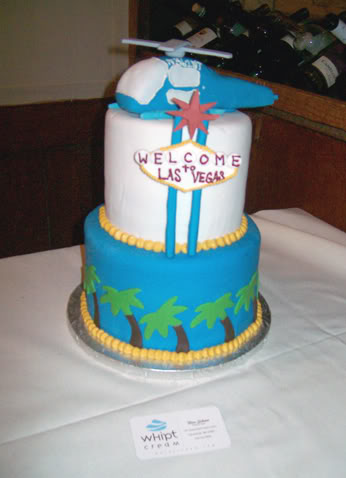 The Cake from Whipt Cream in Chesterfield. Tracy told them an idea she had in her mind and they recreated it. The cake was awesome and the helicopter is a rice krispy treat- who would have ever guessed?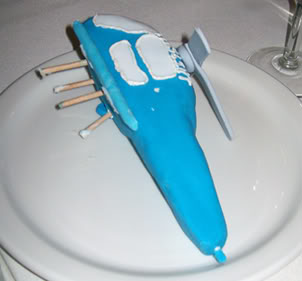 The Spiro's staff took the cake apart to cut and serve and the helicopter had a crash landing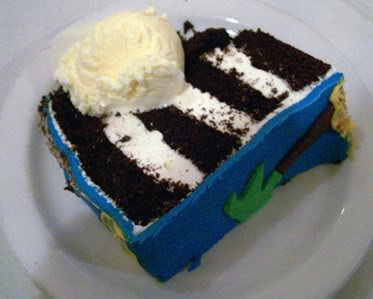 3 iced layers- oh I think I gained 200 lbs this weekend between this cake and the Cupcakery Cupcakes that the kids got me for Mother's Day!!! Yum-o!!!!!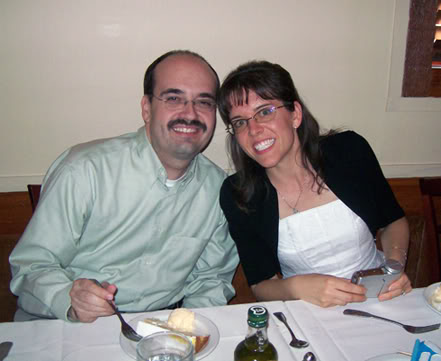 Aww! Mr. and Mrs.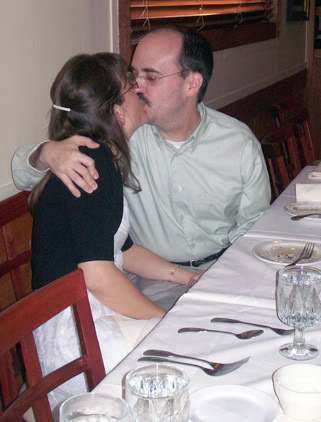 You may kiss the bride!