I read in the paper that the Grand Opening of the new firehouse would be today. I thought this would be a great learning experience for Nathan so we went around lunch time.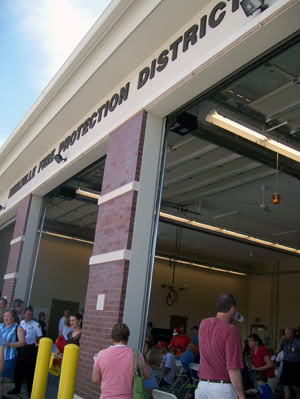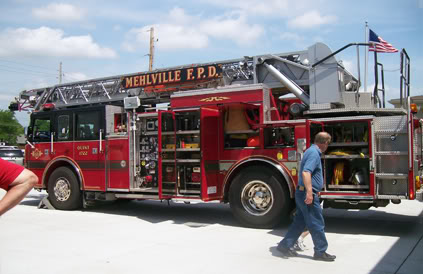 Here is a couple pictures of the front of the firehouse.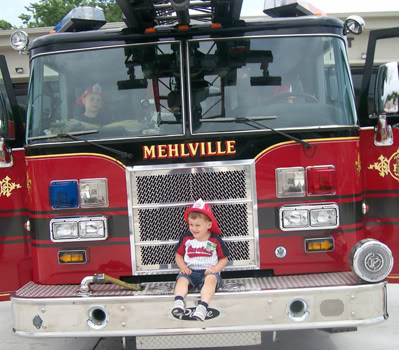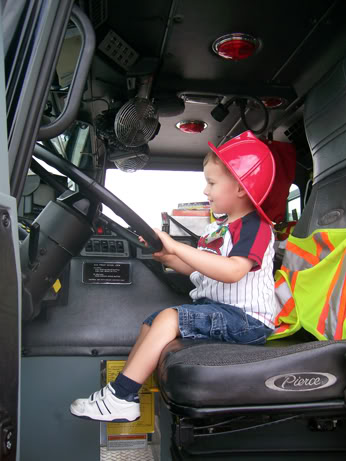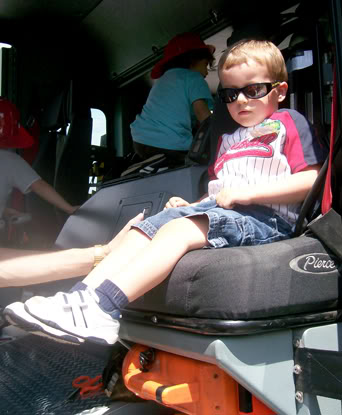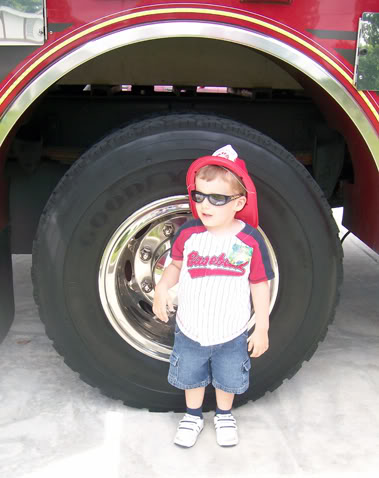 Nathan loved to sit and stand on the firetrucks. However, he said the firetrucks were broke because when he tried to honk the horn it didn't work. lol. He was almost as tall as the wheel.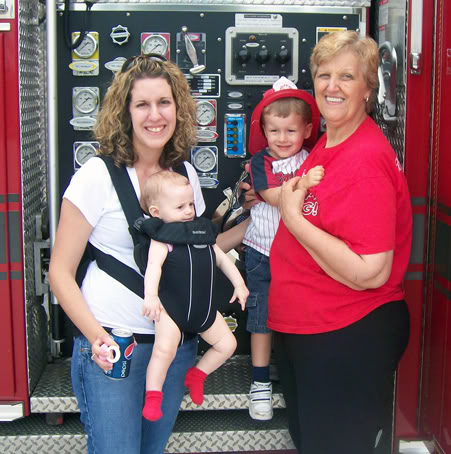 Me, Autumn, Mom and Nathan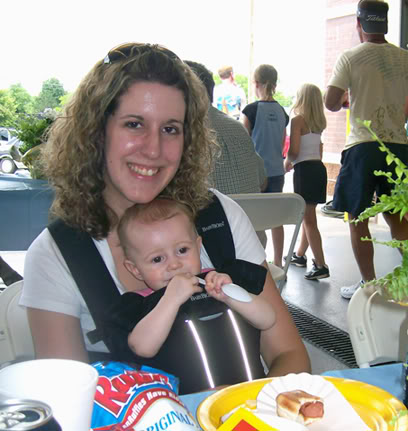 We left STUFFED full… they had hot dogs, brats, chips, oberweis pints of icecream, cake and water/soda and coffee! FREE too! I was bad… I gave Auttie 4 tiny bites of chocolate icecream… I know, no dairy yet, but I felt bad eating and she loved it.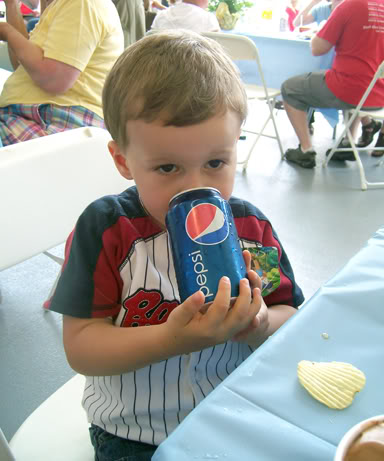 Nathan HARDLY EVER gets soda. He was gulping it down!!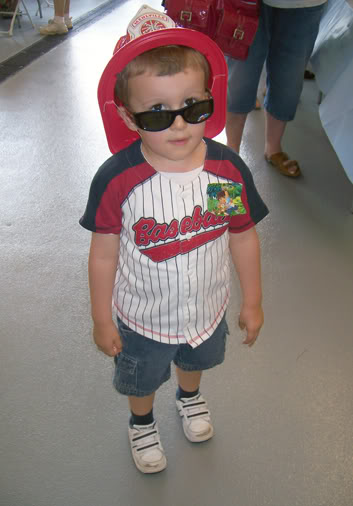 The kids all got goody bags with reflector stickers, coloring book, pencil, wall outlet covers and plastic firefighter hat.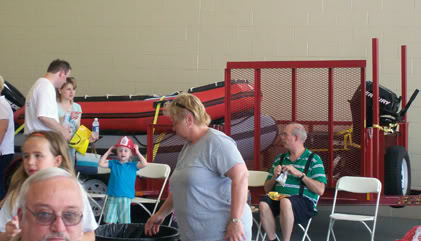 We live close to the Meramec river so these firefighters also have a boat in their garage!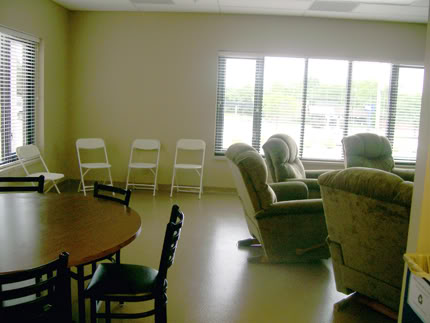 We even got a tour of the inside of the firehouse and it was nice! This is the picture of the family room with large table and individual recliners infront of a tv.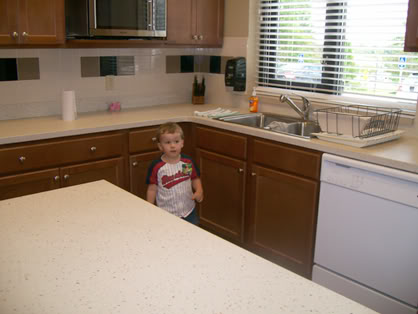 They had a large kitchen! 3 refrigerators for the 3 shifts, each shift gets there own refrigerator.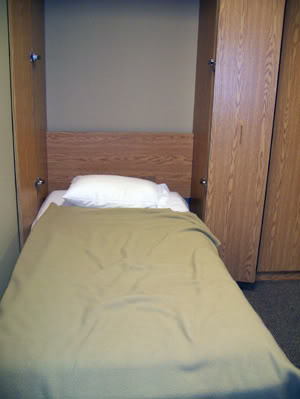 They also had 5 bedrooms with 3 foldout beds/3 lockers in each room for each shift. So, they have 5 people on a shift at a time, so they each get their own room! I noticed one locker had a lady's name/photos on it so there is a fire lady in this fire house, too! The bedroom's also each had their own computer. How nice!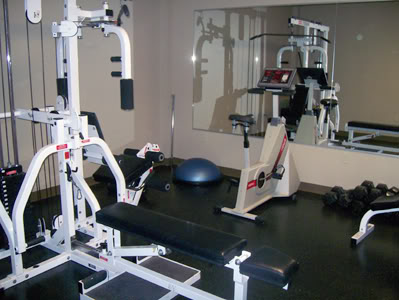 Exercise room
Nathan really enjoyed himself and I did too! This was the first time I had ever been inside a firehouse. Autumn enjoyed her free ride in the new baby carrier,
Earn Amazon giftcards for using Swagbucks as your search engine!