My brother and his wife had a BBQ at their house today instead of yesterday because of all of the rain we had. This is the first time my brother has ever cooked (well, BBQ'ed) for me and it was FANTASTIC! I was in shock! Haha! Maybe it will rub off on Jeremi! hee, hee! Tracy had the table set with a 4th of July theme and there was even a 4th of July cake from Whipt Cream. Yum!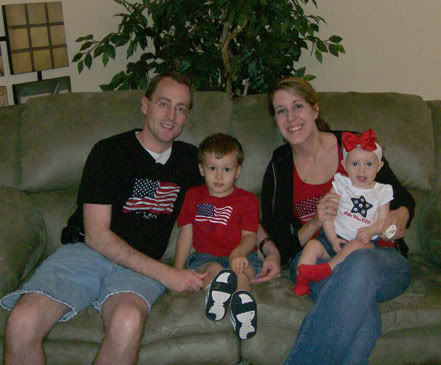 Here is a picture of us in our 4th of July clothing before eating the feast.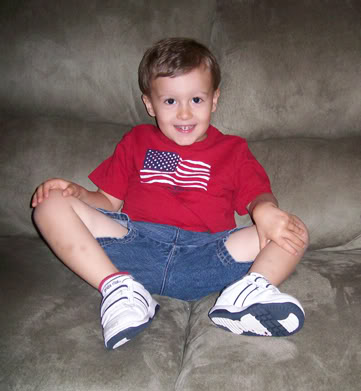 Nathan LOVED Jeff and Tracy's new couches.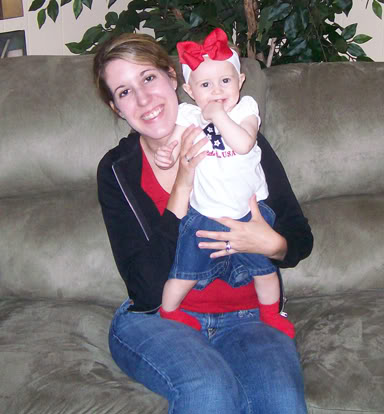 Me and Auttie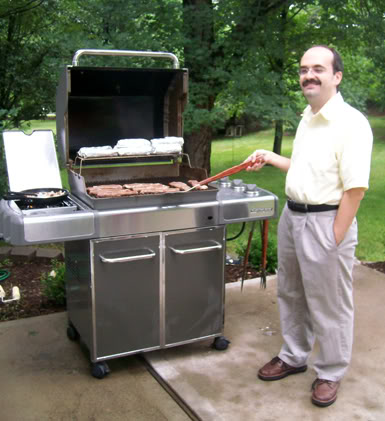 The grillanator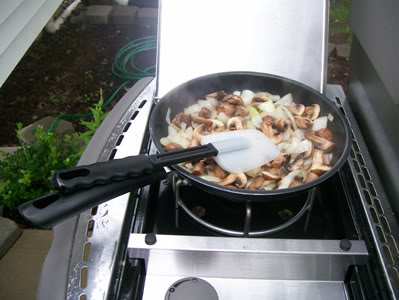 My favorite topping on a steak- mushrooms and onions! Yum!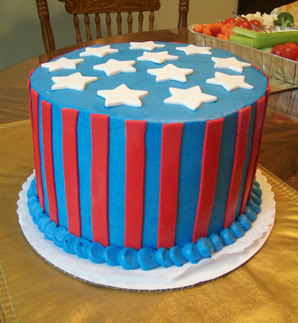 Tracy's cake… isn't it cute? Well, not only was it cute… it was scrumptious, too!
Earn Amazon giftcards by searching the web with Swagbucks!