Today we decided to take a different entrance into the mall for Nathan's Little Gym class. An entrance that avoided the food court which in result avoided the RIDE ON TOYS!!!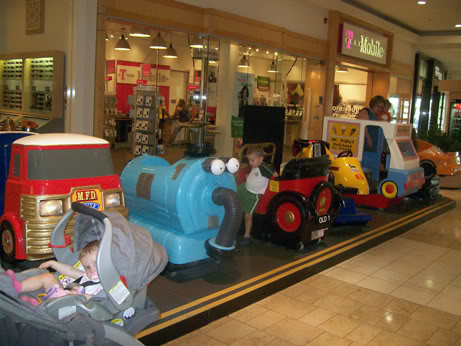 So, we walk in… and I see THIS!!! More ride on toys… 6 of them infact. I can't escape them…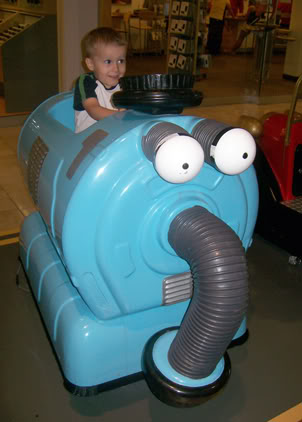 Since when does it cost .75 cents to ride a street cleaner?! What a ripoff!! ;o)-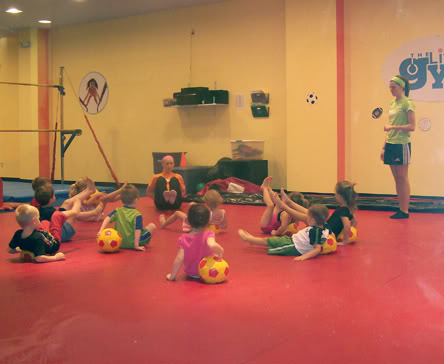 The theme for the Little Gym class was 'Summer Sports' and Nathan loved playing with this squishy soccer ball.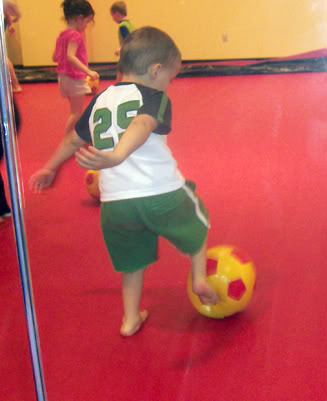 I love this picture because you can see the indent his foot has made in the ball as he kicks it.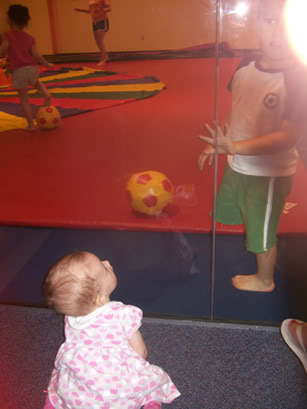 Auttie cheers for Nathan from the sidelines.