Today we took my parents to Bravo!, a new italian restaurant on the outside of West County mall for their 40th wedding anniversary celebration. We had a lot of fun, and Autumn is doing better at going out to lunch since she can sit in the highchair and eat puffs.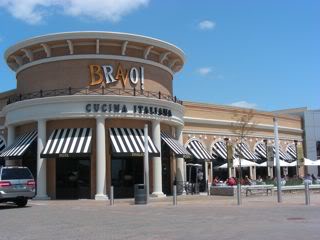 Here is the outside of Bravo! (Tracy, I borrowed a few of the photos off your blog, I hope you don't mind.)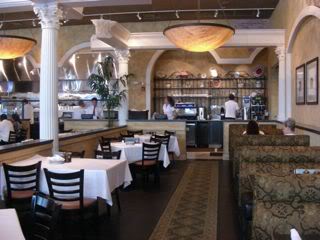 This is the inside of Bravo. They had beautiful white pillars and huge lamps that Nathan called sunshines.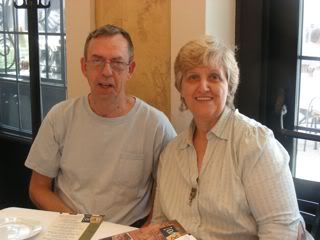 My parents on their 40th wedding anniversary!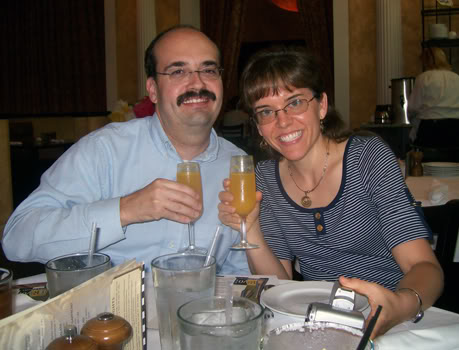 My brother and his wife Tracy, beaming newlyweds of 4 months.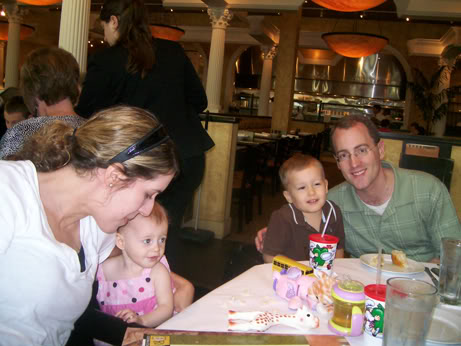 Me, Auttie, Nathan and Jeremi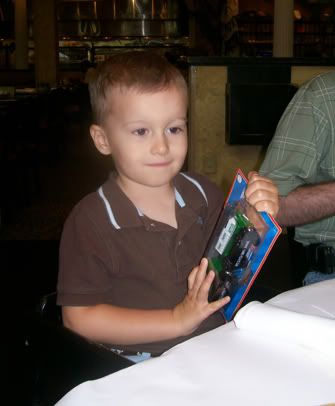 Nathan's aunt and uncle got him a Thomas train- a recycle train! How cool!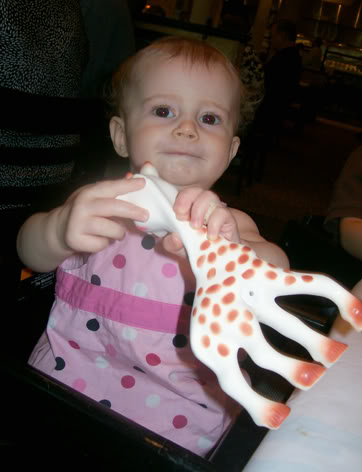 Auttie proudly shows off Sophie, a giraffe that her aunt and uncle got her. Sophie is a great baby toy as her feet, legs, ears and horns are flexible and great for teething. The spots on her body provide great visual stimulation. Such a great toy!
Our server brought out a big ball of dough for Nathan to play with while we waited for our food.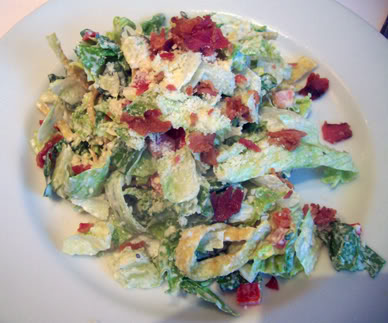 I ordered the Insalata Della Casa, which is a salad of chopped greens, cucumber, tomato, bacon, crispy pasta and creamy Parmesan dressing. I loved the crispy pasta in the salad, it reminded me of my FAVORITE salad which is at Dave & Buster's and it also has the crispy pasta in it. (Dave & Buster's salad is still my fave, but this salad came in second!)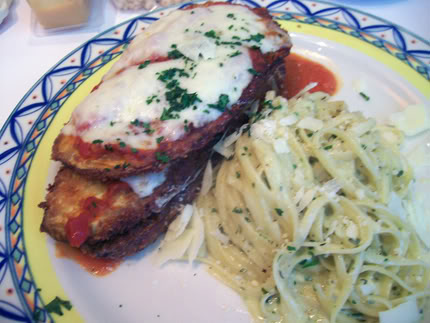 I ordered the eggplant parmesan that came with a side of herb linguine. It was HUGE, so, of course I am taking half of it to work tomorrow for lunch. Yum!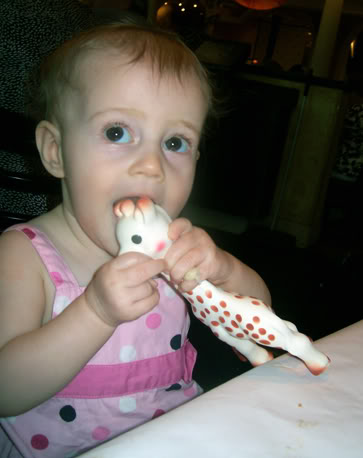 Autumn enjoying her meal.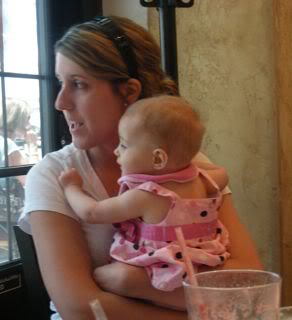 Little Auttie just loves Momma to hold her! Especially right when they set down my plate of food! heheh! She did really good in my lap, though, so we made it through lunch without too many fussies!
Bravo! brought out a dessert plate with three desserts on it for my parents for their anniversary. It was sooo yummy!
Earn Amazon giftcards by searching the web with Swagbucks!