Well, guess what? It is in the mid-80's again in St. Louis… so, we went to the White Rodger's Communty Center playground which is a 2 minute drive from my parents house. There is a small playground and I thought that Nathan would enjoy blowing off some steam.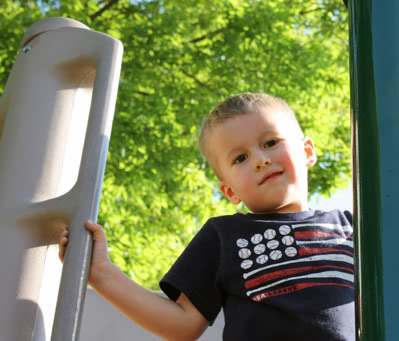 It didn't take long for Nathan to climb up to the highest point of the playground equipment.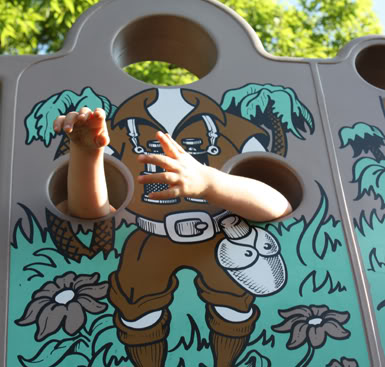 I see two arms, but he's too short for the head! heheh!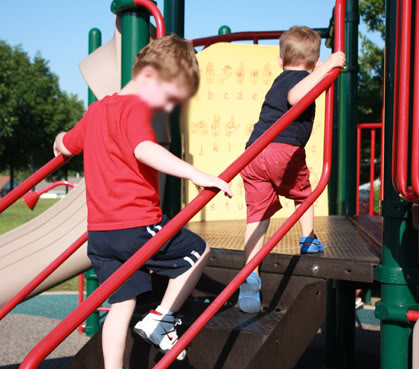 Nathan played with this other boy, and I love this picture because the boys sort of match in a mitchmatchy way (red/navy!).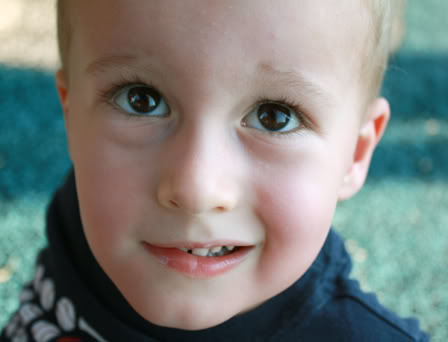 Why? (Nathan's favorite word used to be "What?", now it is "Why?")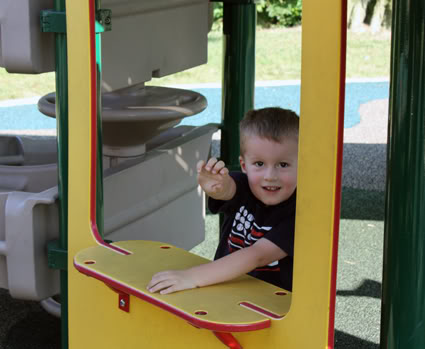 Giving me an imaginary drink.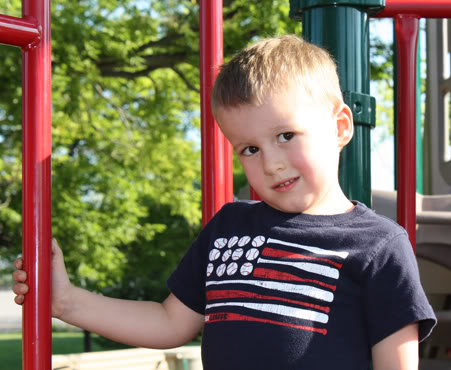 Don't let this innocent look fool you.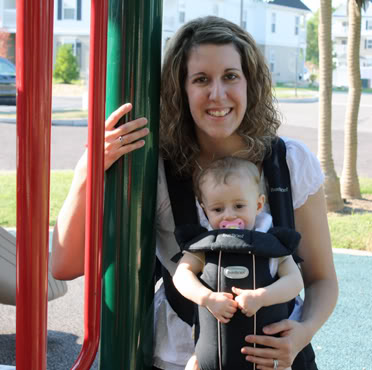 Me and Aut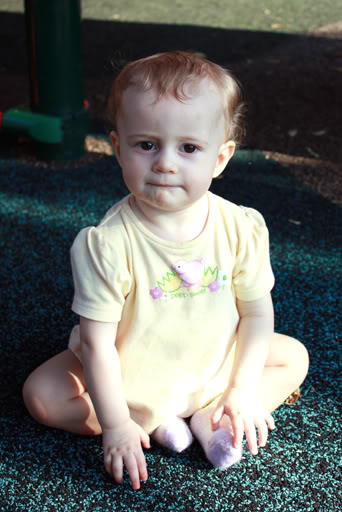 Auttie in the shade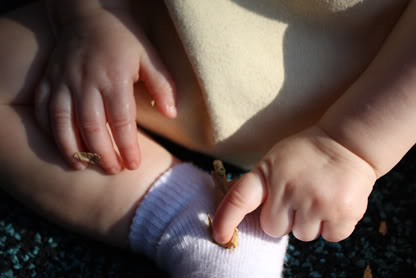 Playing with a leaf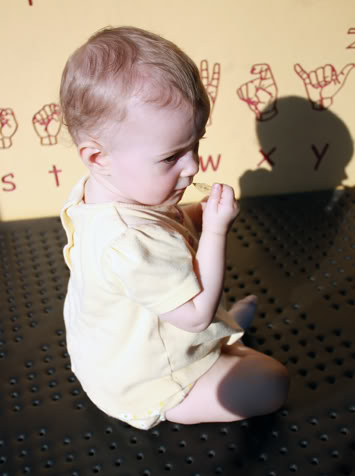 Almost eating a leaf (Yes, everything goes in that mouth!)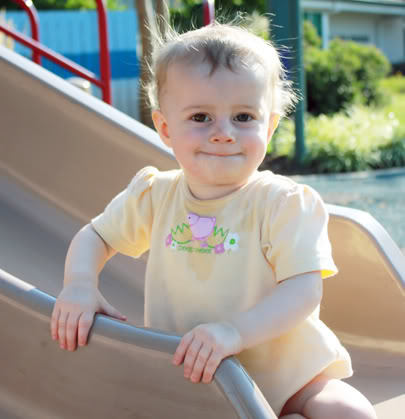 Smile on the slide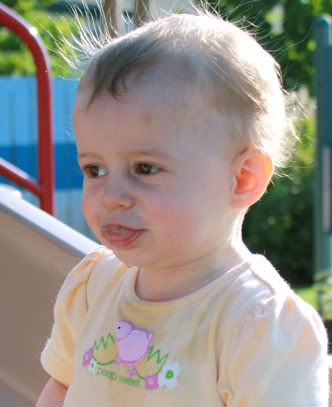 Static in hair and blowing a raspberry
Earn Amazon giftcards by searching the web with Swagbucks!