I actually made this 'bubble pizza' last weekend, and I finally had a chance to download the pictures off of my old camera. I have a couple of other recipes to share with all of my blog friends in the next week.
I decided to try the 'bubble pizza' recipe because the ladies on the Bargain Thread on Babycenter are all raving over it. Plus, it is sooo good, easy to make and also it is a recipe that your child can help you with.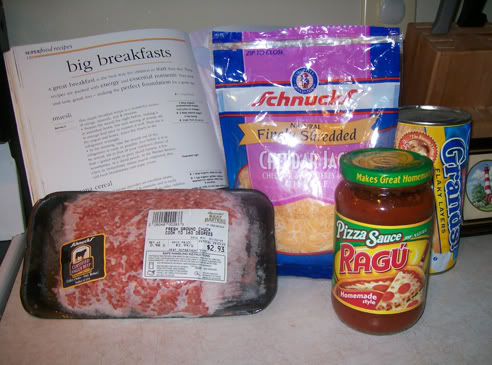 Ingredients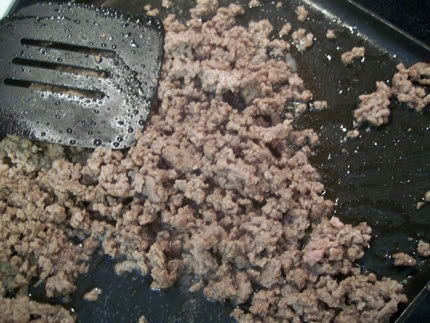 First I browned the meat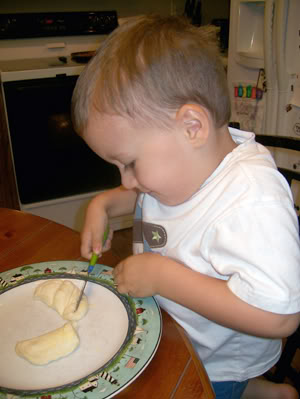 Then, crack open a can of Grands Bisquits. Nathan's face was priceless when I popped open the can and it made a loud popping noise. He asked me if that was a bubble popping? (Because he knew we were making bubble pizza! haha!). Here Nathan is cutting some of the bisquits with his small knife.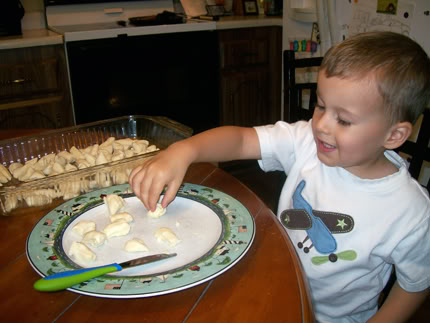 Putting the cut up pieces of bisquits in a greased baking dish… he called them 'bubbles'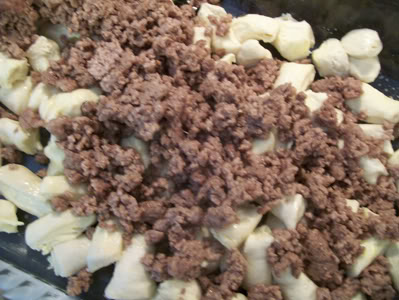 Adding the meat on top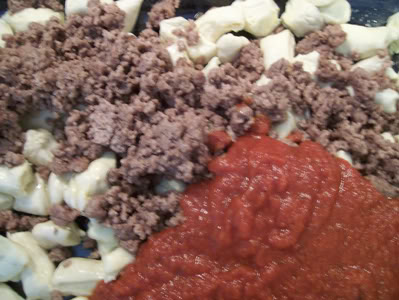 Adding pizza sauce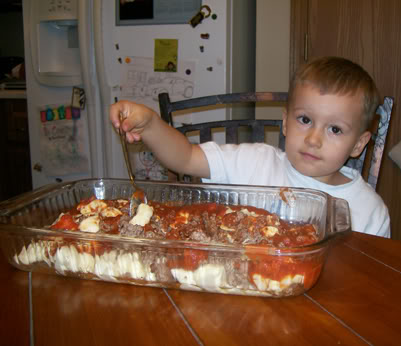 Nathan's favorite part: mixing it all up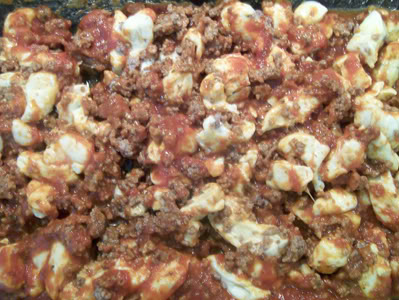 Mixed – we didn't add any toppings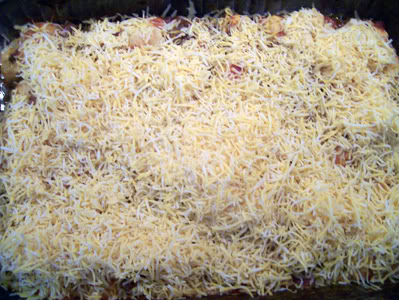 Add cheese on top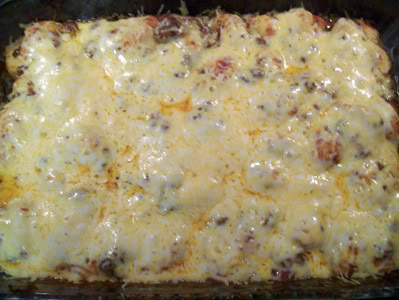 Wa-la! Bubble pizza with yummy bubbly cheese on top
So, here is the recipe:
Bubble Pizza
Ingredients:
Ground Chuck
Grands Bisquits
1 jar pizza sauce (I used Ragu's pizza sauce)
8oz shredded pizza cheese(mozz or mozz/cheddar blend)
Toppings
Brown 1 lb. ground beef.
Cut Grands up into about 60 pieces(cut each biscuit into about 6-8 chunks) and put them in the bottom of a 9X13″ baking dish.
Drain beef and spread it out across the biscuits.
Pour in 1-2 cans/jars of pizza sauce.
Add any pizza toppings you enjoy such as black olives, onions, green pepper, pineapple, etc. Stir all of this together in the pan until everything is coated in the the sauce.
Bake at 350 degrees for about 15-18 minutes(biscuits will bubble up and be slightly brown on top).
Remove from oven and add 8oz shredded pizza cheese(mozz or mozz/cheddar blend). Put back in oven until cheese is melted(about 3-5 minutes), removed from oven and cut into squares.
Earn Amazon giftcards by searching the web with Swagbucks!