Most Saturdays I drive about 15 minutes out of the way so that I can get my MUST NEEDED weekly groceries at Trader Joe's. Well, of course, on the way there…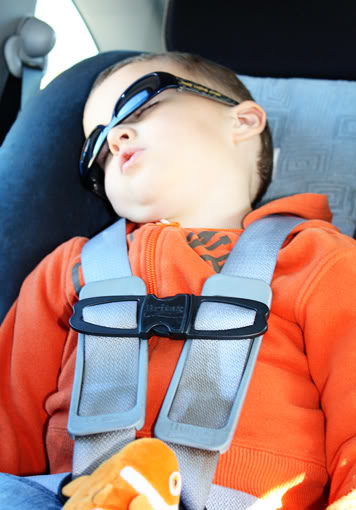 THIS happened. (Yes, I know I need to wash the straps on his carseat. UGH!) So, Autumn and I ventured into Trader Joe's alone while Jeremi stayed in the car with Nathan. It was sort of nice to shop in Trader Joe's without Nathan zooming along next to me with his child sized cart (if you've been in Trader Joe's, you SO know what I am talking about!).
On the way home, Miss Autumn fell asleep… Therefore, we droppd off the groceries and decided to check out this awesome park that one of my coworkers told me about. Its called Lone Elk park and its off 141 in Fenton near the Bird Sanctuary. Its a drive through park where you see wild elk, bison, etc.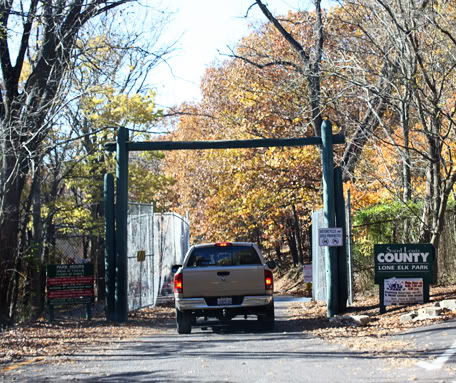 Here is the entrance to the park, the entire park is gated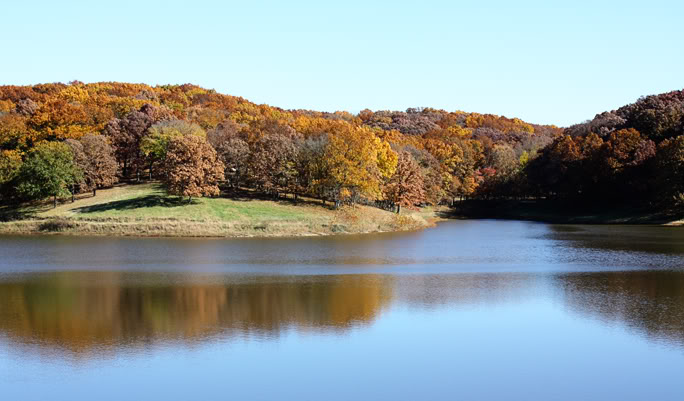 Wow… this park is a MUST to drive through in the fall… a MUST! The trees were all turning beautiful shades of brick, burgandy, pumpkin (ok, so I am not the best at sensory words)… It was so pretty how the trees reflected in the water of the lake in this photo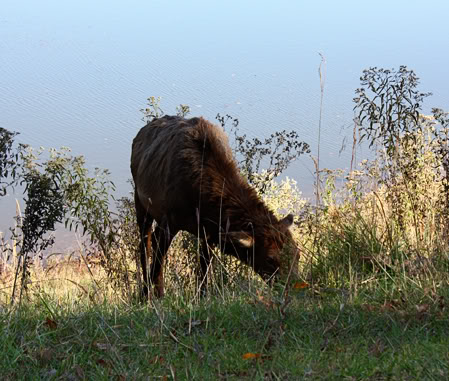 We saw an elk right away, and several people were out of their cars taking photos…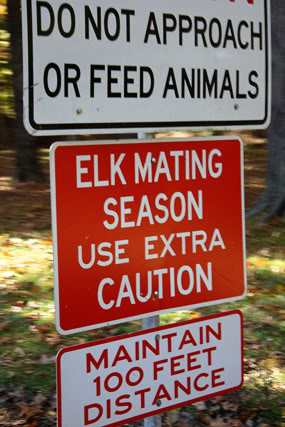 I stayed in the car. I did not want to get caught in the elk fun after seeing this sign. hee!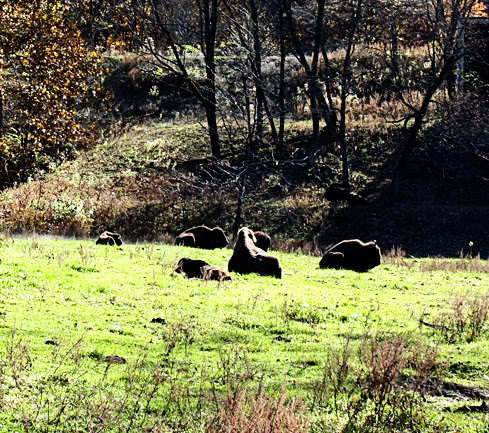 Of course, that is not all we saw… they had a bison area (which you are warned to STAY in your car)… we saw a lot of bison from a distance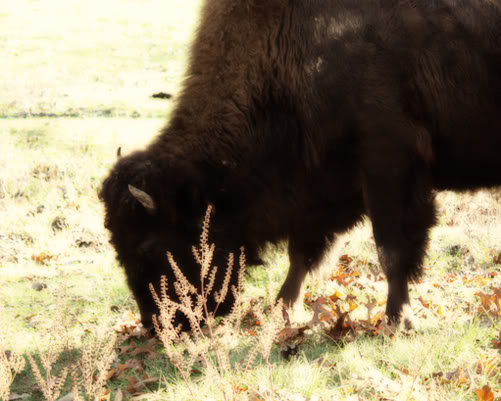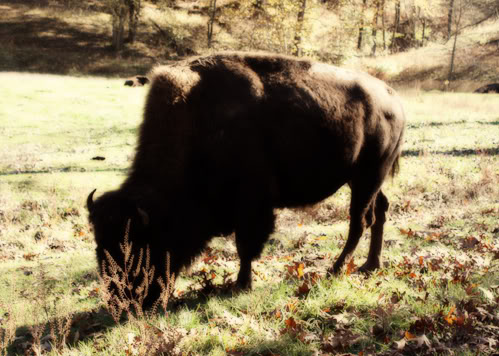 And, then, there was this beautiful bison that was within an arms reach of our car!!! Of course, we had the window wide open and were snapping photos left and right. Little did I know that they will try to stick their heads in your car!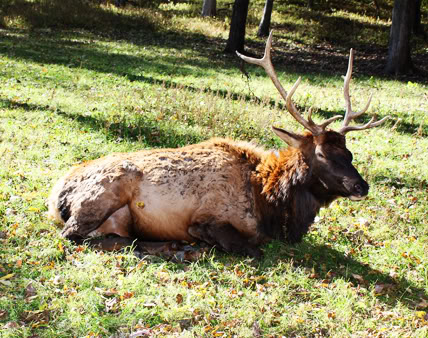 The park is lovely, lots of picnic areas by the lake, lots of areas where the leaves have fallen and you could get lovely fall photos with the kids, there is even a watch tower that you can go up in, and let me say… the road in this park reminded me of driving in Denver, Colorado as WOW there is quite a drop off… good thing I wasn't driving! ;o)-
Jeremi enjoyed it so much that he took Nathan back the next day so he could enjoy the park since he was sleeping when we went through it the first time. Jeremi said I saw NOTHING compared to what him and Nathan saw the second time through the park. Boo!! I guess I will need to go back again sometime…
Earn Amazon giftcards by searching the web with Swagbucks!