I am in the Mehlville Mom's Club, and they have field trips every week for the children. This week it was at Sears in Rock Hill off of Manchester and the children got to learn about different home appliances and also enjoyed some snacks (ha, some is putting it lightly! heheh!!).
It was actually a REALLY neat field trip… the Sears store was new, and the store manager was the husband of one of the mom's in our club. He was nice enough to give the kids a tour of the store, showed them how to open the store, open the safe, let them vacuum bits of paper up with 2 different Dyson's, the kids got to learn how to fold a towel and place it in a front loading washer, they made cookies in a convection oven AND they also had a refrigerator that could make shaved ice for snow cones (unfortuantly, no margarita's for the moms!), but Autumn did have her first snow cone! Nathan and Autumn even got some bugs, they had on top of a stovetop… they did so much for the kids! And, I left with a 20% Friends and Family coupon to Sears!
Here are a few photos…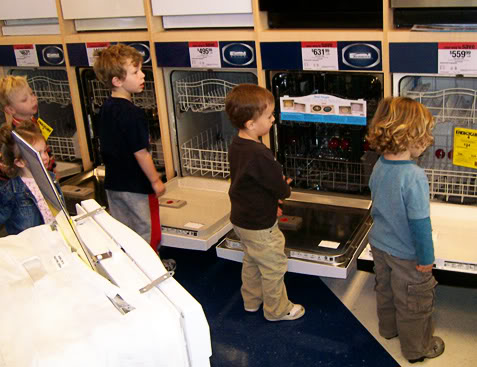 Nathan and the other kids got to learn a little about dish washers… of course, Nathan selected a fancy shnancy stainless steel one.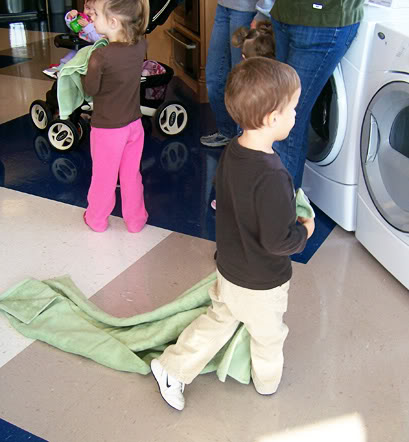 They got to load a front loading washer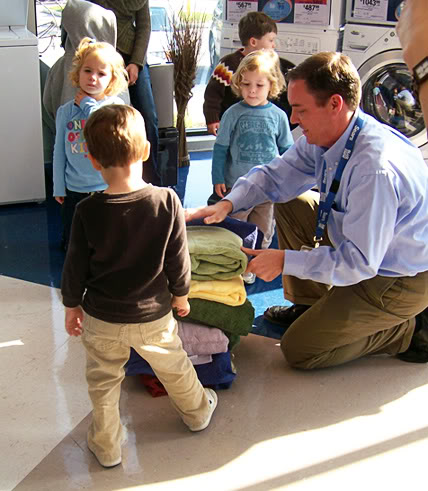 They learned how to properly fold a towel and then they had all of the kids stack the towels into a pile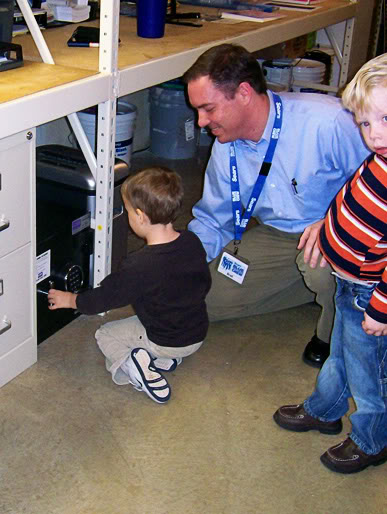 Nathan even got to open the safe! I sort of felt bad after I took this photo, as I probably shouldn't have been taking a picture of him opening the safe! heheh! But, you really can't see anything.