Last weekend I promised Nathan I would take him to Chuck E. Cheese for dinner… well, we get there, and, lets just say the word CHAOS sums it up. We high-tailed it out of there… we decided to go to Incredible Pizza, which is a larger version of Chuck E. Cheese. They were crowded, too, but you don't have to wait in a long line to order your food, its buffet so you pay and can go and get it right away. Plus, they have so much more… games, a younger kids area with a bouncy house and other ride ons, bumper cars, mini gulf and even go-carts!
OF COURSE, we decided… this is a once a year thing… it was still incredibly exhausting.
And, I think we'll take Nathan to Chuck E. Cheese on a weekday so he can actually enjoy the rides.
And, yes, here are a few photos…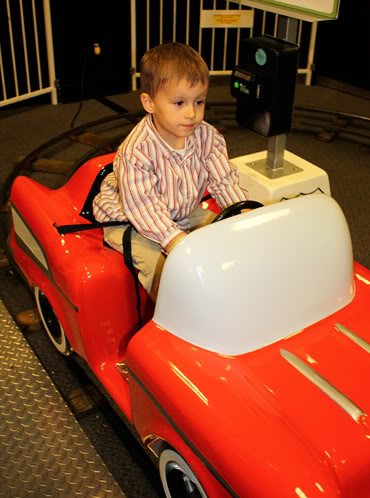 Nathan riding on a car, this ride was pretty cool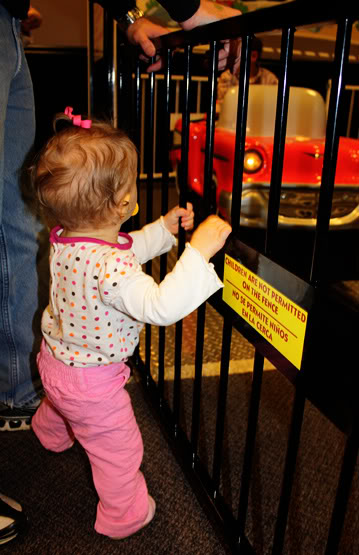 Autumn watching Nathan ride his car… look at how tiny she is!! She must have a fast metabolism, because, seriously, she loves to eat!

Sooo cute. Autumn and her frog. She road in it with it moving and everything! Of course she screamed her little head off when I tried to put her on a moving horse. Oh well! The frog it is!