Every Christmas Eve, I bake cookies for Santa Claus, and Nathan helps me… of course, we worked on the cookies during Autumn's nap, because it is just SO much easier…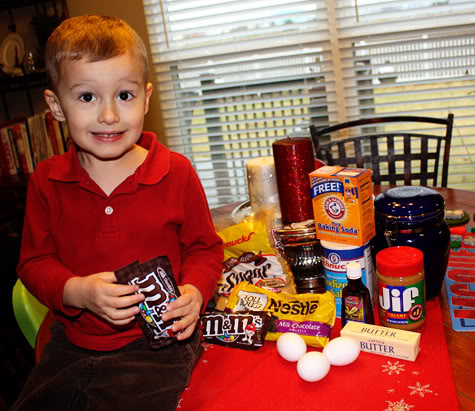 This year… we made MONSTER cookies, which have chocolate chips, M&M's, peanut butter and oatmeal in them. You can also add raisins, but, ick, I am not a raisin fan.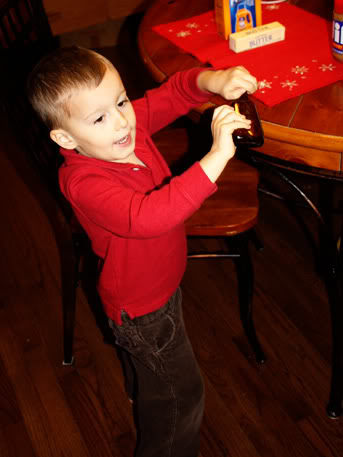 Nathan was such a big help, I would tell him what ingredient I needed, and he'd fetch them for me from off of the table.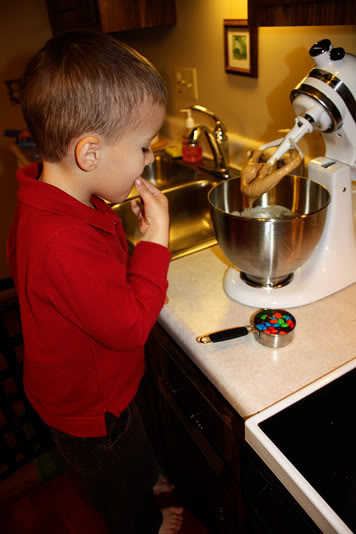 Of course, he also sampled the ingredients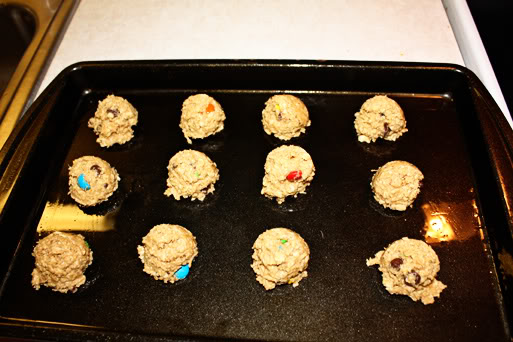 Yum, yum… while we waited for the cookies to bake, we tracked Santa on Google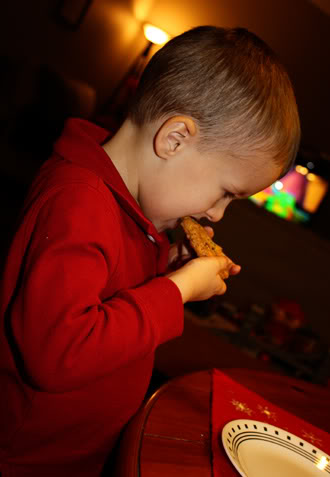 The cookies were delicious!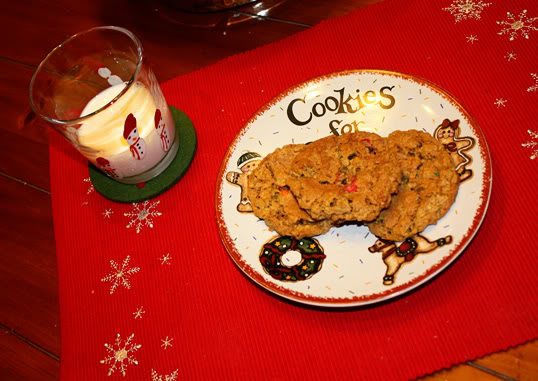 Then, after church, we set out some cookies for Santa with some milk. BUT…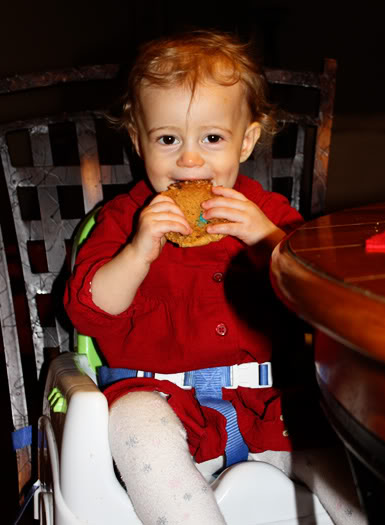 as I was reading 'Twas the Night Before Christmas', Autumn snatched one of Santa's cookies!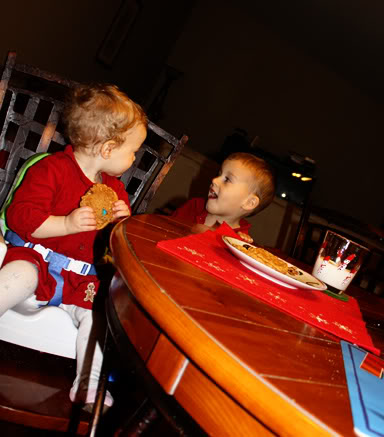 Nathan tried to remind Autumn that she had taken one of Santa's cookies, and he was going to be mad, but she just kept chowing down on that lovely cookie.
Of course, Nathan noticed that Santa comes into the house through the chimney in the book and asked me how Santa would get in our house since we don't have a chimney. UMMM, since when do 3.5 year olds ask questions like that? Seriously, I was not expecting it and it sort of threw me for a loop. I told him, well, Santa comes in through our attic… yeah, our attic. Of course, Nathan wanted to see the attic door. Then, Nathan said, ohhh, so that is why he lands his sleigh on the roof… haha.