Well, Elfie decided it was time to pay his last visit to our home on Christmas Eve.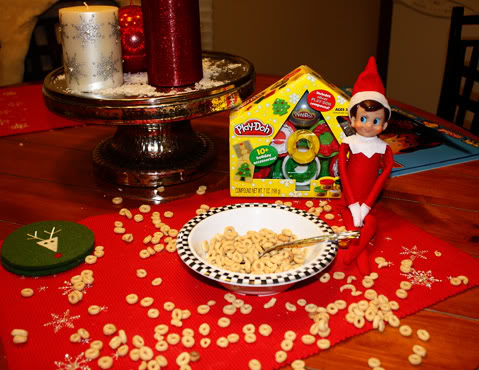 Elfie is known for, well, making messes at our house… not that he means to… but, well, Elves are just messy by character.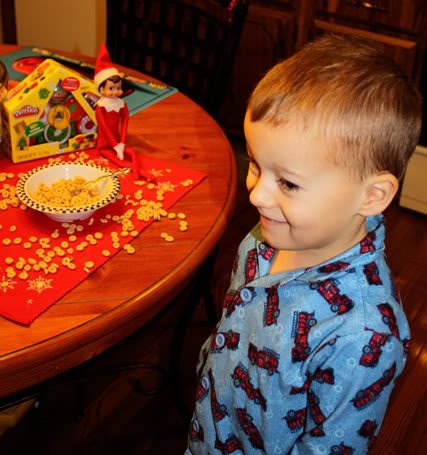 3.5 year olds can be quite messy, too.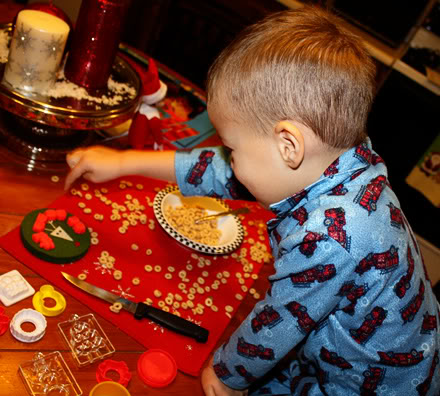 Nathan has been getting more and more into play dough, and coloring… its about time! Elfie left Nathan some play dough with Christmas molds and cutters. Of course, we found a train mold in the box!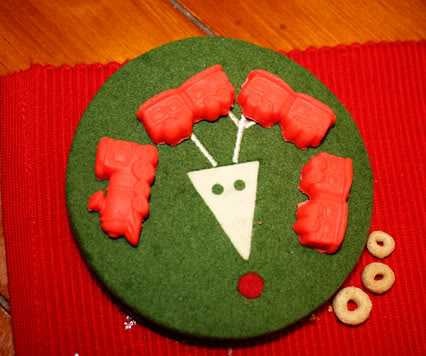 Nathan's Polar Express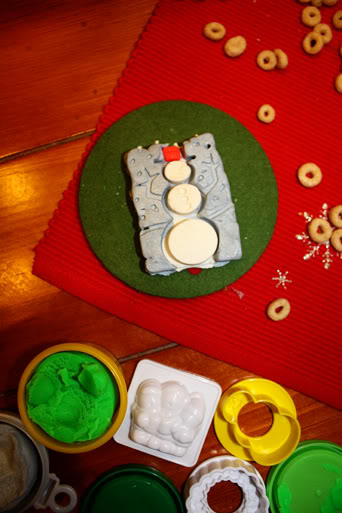 Autumn's snowman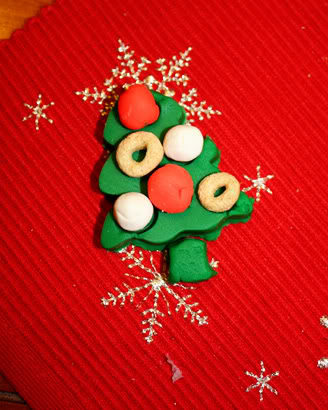 Momma's tree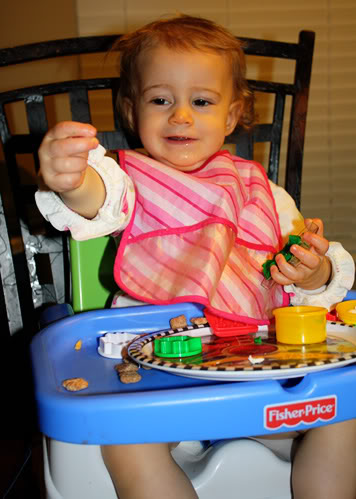 I am not going to lie, Autumn, Miss 'If you put it in front of me, I am going to eat it.' ate some play dough. It was a small, small piece… but, the funniest part was, she then wanted to offer ME some play dough? Uhh, NO THANKS.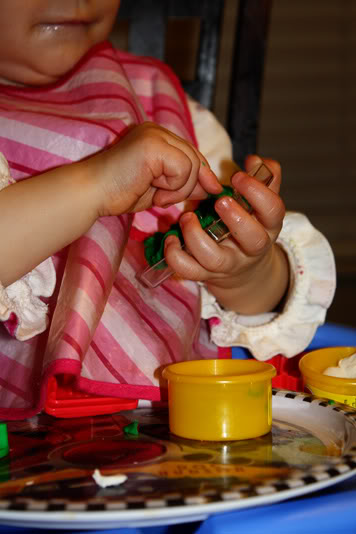 Cute little hands working the play dough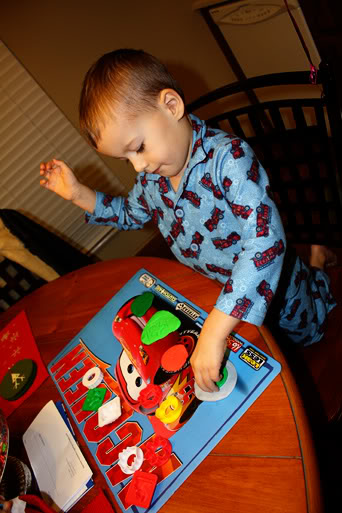 What a fun Christmas Eve activity! I think I may just have Elfie bring these same Christmas cutters/molds with brand new play dough every Christmas Eve!