When Nathan was 18 months, I found the cutest ornament idea online, where you take white paint and press their hand down on a clear ball ornament. Then, you decorate the fingers of the hand as little snowmen! It is such a precious keepsake and I made tons of them for family and friends… so, of course, this year, I decided to do the same ornament but with Autumn's 12 month handprint!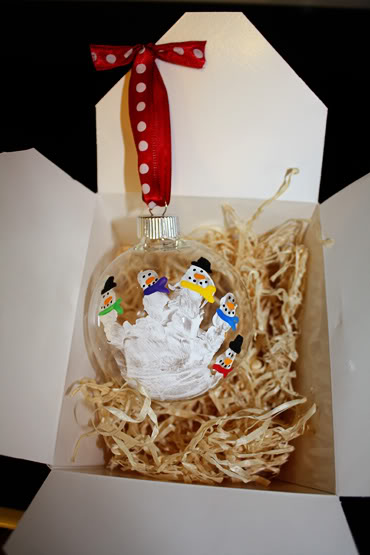 I found a ton of cute chinese boxes at work, so I decided to put Autumn's ornament inside the box with some padding. So cute! Perfect for storage!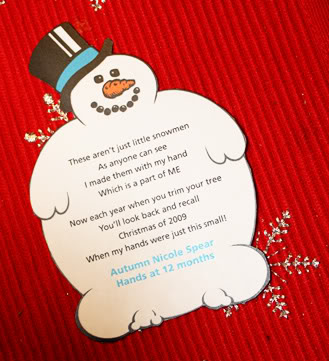 This is a little poem that goes with the ornament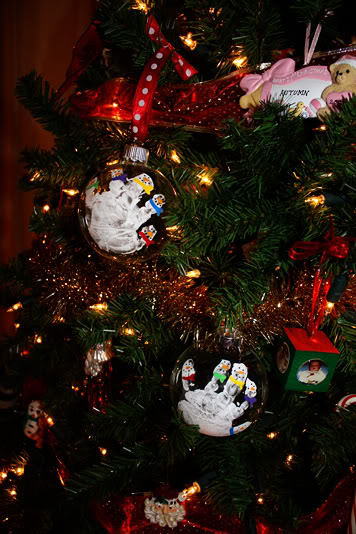 Here is Autumn's (top) and Nathan's (bottom) handprint ornaments hanging on the tree next to each other- such a cute keepsake to hand down to them someday!
Join Swagbucks to earn Amazon giftcards!
Linked up with:
Frugal Crafty Home Blog Hop