What is a boo-boo bunny you may ask?
Its a bunny that holds a tiny cube icepack or an icecube .
Its a bunny that brings comfort to an ouchie.
Its a lifesaver for a mom who has a crying kid that will not calm down over their ouchie.
Yes, boo-boo bunny makes mommy and child happy.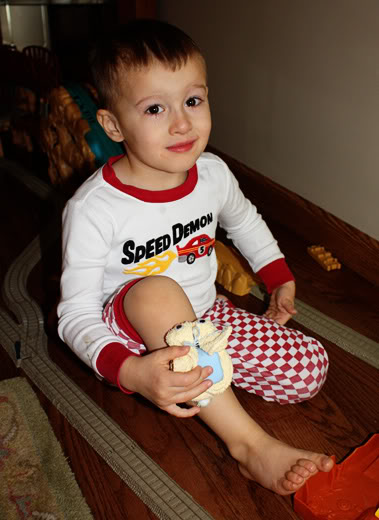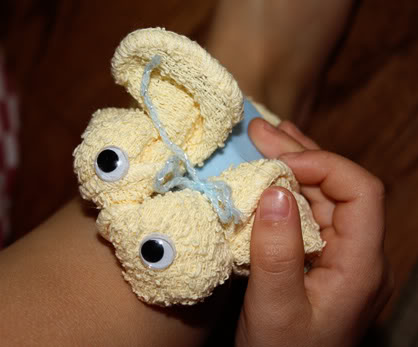 Nathan loves his boo-boo bunny… When Nathan was younger I had him in a playdate that met once a month with other Spring/Summer 06 babies. We did something neat for Easter in that every mom brought a little gift to give to each child. The gift that I will always remember the most is this boo-boo bunny, made from just a simple inexpensive wash cloth. So cute! And, it always takes away the tears!