So, we are all coated in sugar in our household tonight… not only did the kids have chocolate pops from Chocolate Chocolate, but we made funfetti cupcakes! (And, I made peach french toast, which I promise to share the recipe later this week as it was FANTASTIC.)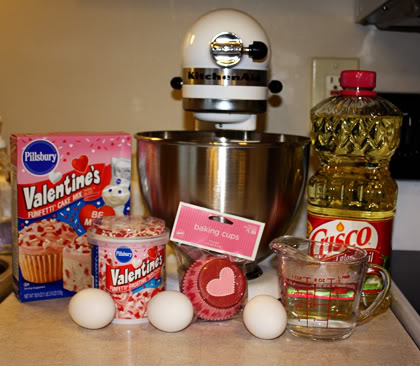 Here are the ingredients we used to make our funfetti cupcakes…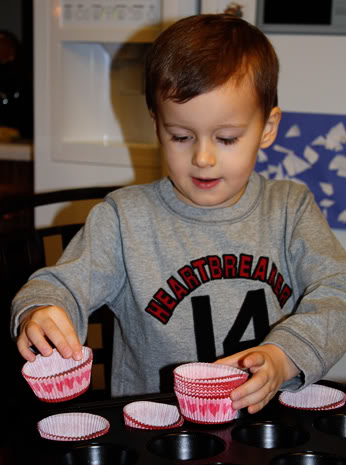 First I had the kids put the fancy schnancy Valentine cupcake liners into the cupcake pans.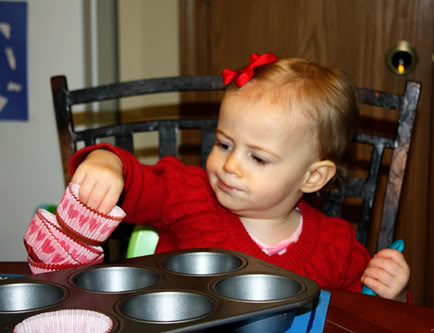 Autumn just loves working on putting her liners in her pan.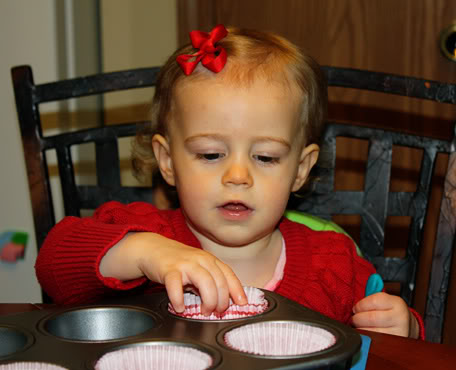 Did they stay in the pan? Nope. She took them in and out, out and in, in and out… well, you get the idea. It was nice because it gave me and Nathan time to make the cupcake batter!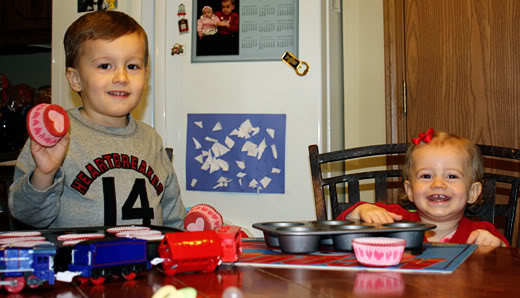 But, before we go onto that… let me show you a super cute picture I took where both kids are smiling! Wow!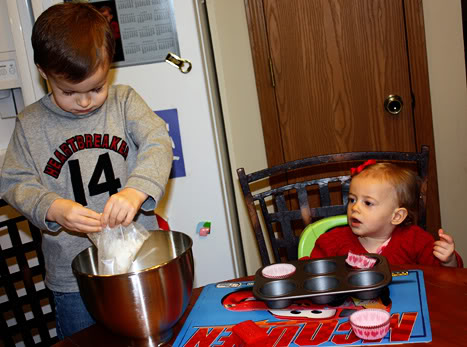 Autumn loved watching her big brother prepare the cupcake batter. Nathan is such a good little helper in the kitchen. Lets just say, I am proud to say that I know my kids are going to be great little cooks someday!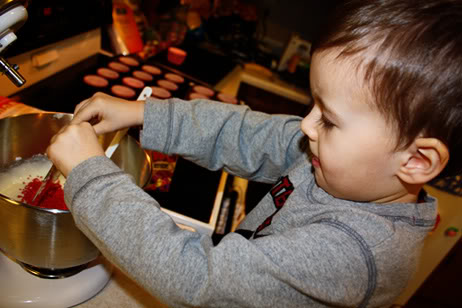 Nathan helped pour all of the ingredients into the bowl, I mixed it in the mixer and then I let him slowly mix the sprinkles into the batter.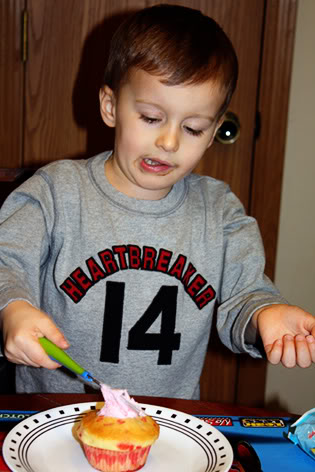 We let the cupcakes cool and while sissy slept, I let Nathan ice his very own cupcake.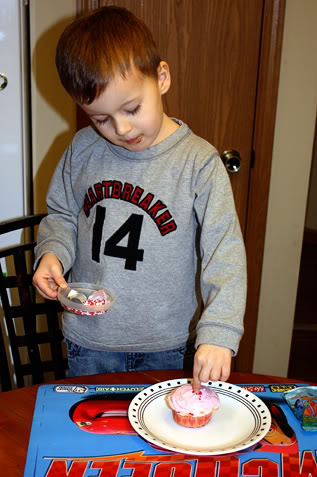 He even got to add his own sprinkles!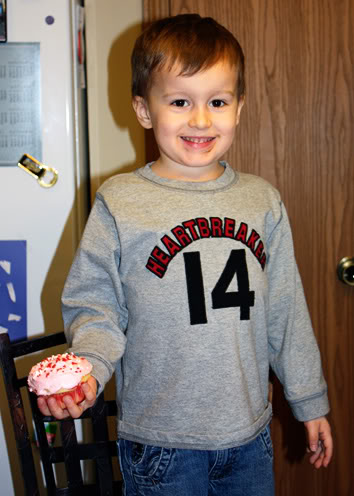 What a GREAT looking cupcake!!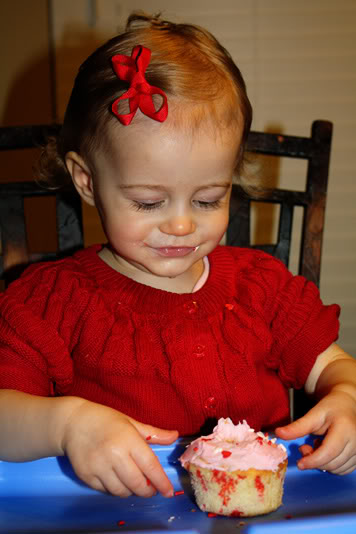 Then, Autumn got her cupcake after dinner… she was quite excited about it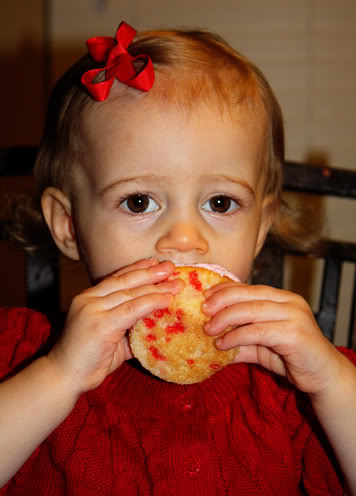 Her second cupcake! Her first one was at her 1st birthday party. Yum!
Tomorrow I will post the snow pictures I took of the kids outside, I got some really great shots… !
Join Swagbucks to earn Amazon giftcards!
Earn Amazon giftcards by filling out surveys on Opinion Outpost!
Another fun and fast way to earn Amazon giftcards, Superpoints!