Today I took the kids to the mall to see Mr. Easter Bunny… Nathan did his usual dear in headlights face, and Autumn screamed. It was just exactly what I had expected, and, yet… it is still a photo that is just simply precious! :o)-
So, here they are…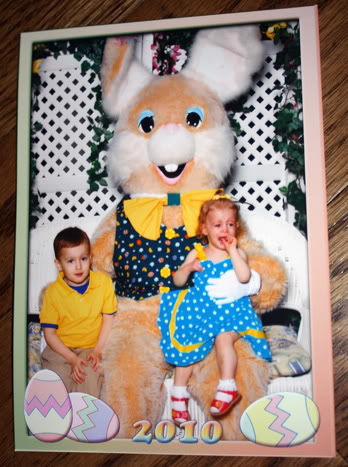 Easter Bunny 2010 – Nathan ran up to the Easter bunny and sat down, he is so brave! Altho, he looks slightly nervous with how his hands are… heheh. Autumn loved the Easter bunny until she was put on his lap, then she didn't want any part of him! Hee!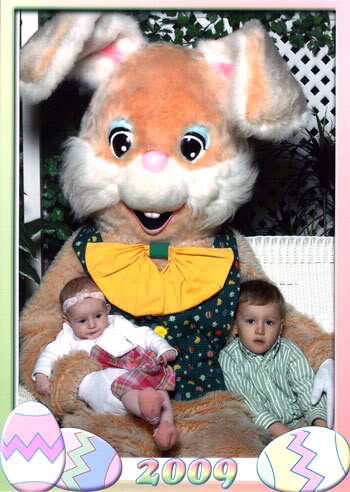 Easter Bunny 2009 – Is it just me, or does Nathan have the same face for each photo? Autumn is just a little baby doll, sweet and content!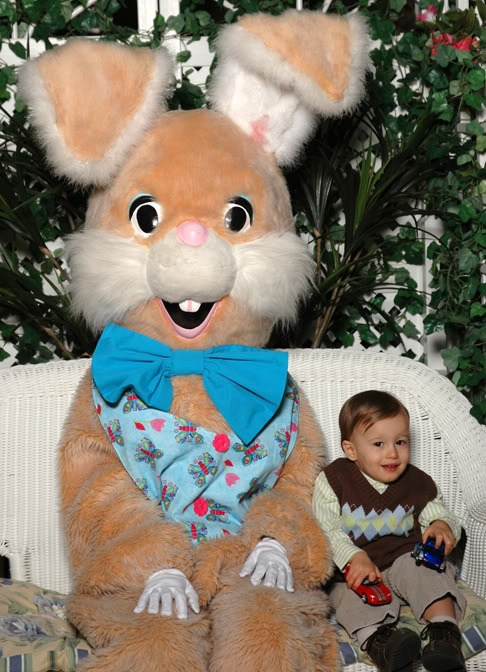 Easter Bunny 2008 – Uncle Jeff came with us and Nathan has two little cars that Jeff had bought him at Cracker Barrel. He was definitly in his car loving phase then!!! Sooo precious!!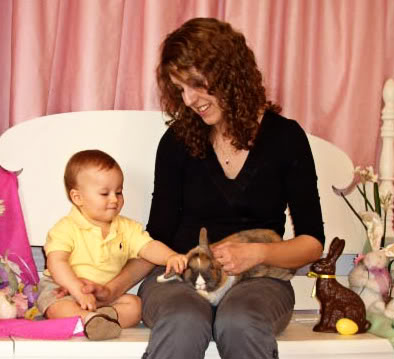 Easter Bunny 2007 – Actually, I have the Easter Bunny mall picture somewhere on a cd downstairs, but we also went to the White Rabbit store which is on Manchester. The House Rabbit Society let the children select a bunny to have their photo with… we helped Nathan select this bunny, and I sat with him. So cute!
So… I am already wondering… how will Autumn be next year?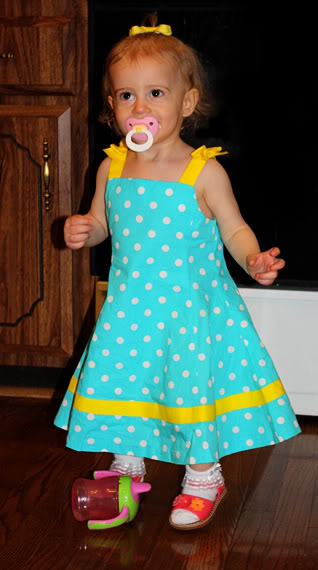 And, here is another photo of Autumn's dress, it is from Gymboree and I just LOVE it! I also have a matching raincoat for it… ;o)-