The first thing Nathan said to me when I picked him up after work today was, "Mom, mom, you wouldn't believe how many GRANDPARENTS there were in my class today!"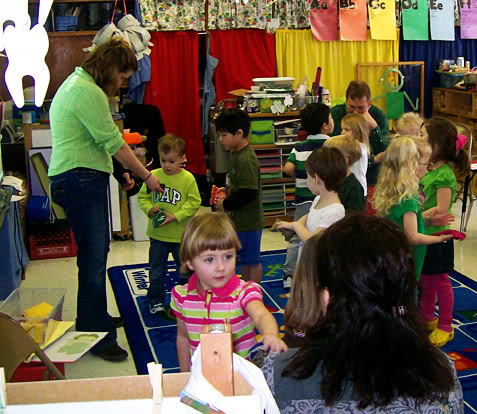 Today was Grandparents day, and so my mom got to watch Nathan at play at school today! I am thinking, where is PARENTS day! heehee!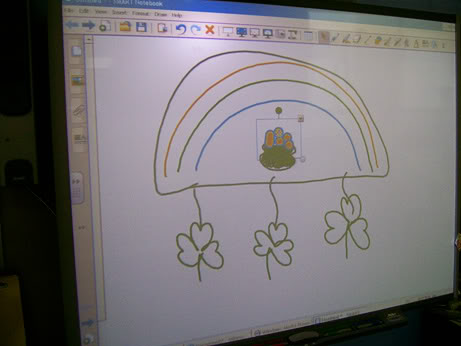 Since the kids have Spring break next week, they celebrated St. Patty's Day today with jeans and green shirts. They also worked on a rainbow, pot of gold and shamrock hanging craft.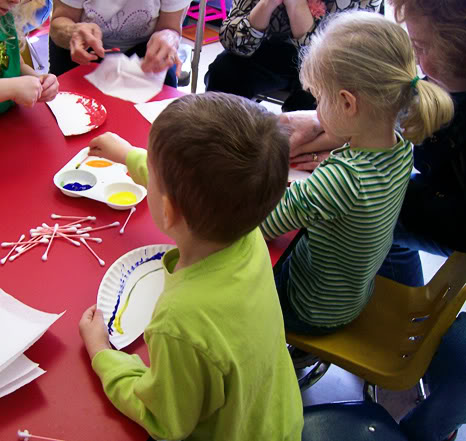 I just cannot believe these pictures that my Mom took… Nathan is painting… ! I mean, this is the boy that refused to paint (in fear he'd get it on himself), and here he is, painting a rainbow!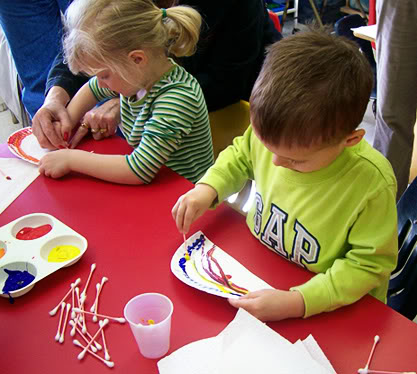 Seeing Nathan paint makes me smile 🙂 Preschool has been so good for him! And, he has been doing so well in class now!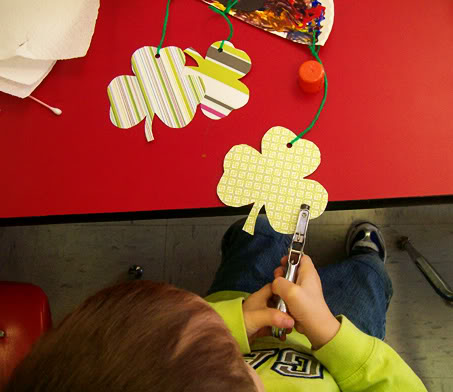 Here he is punching holes into the shamrocks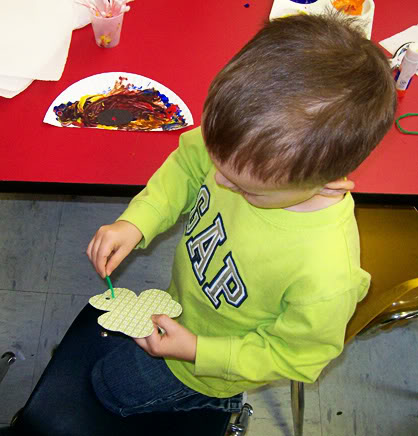 And putting the string into the hole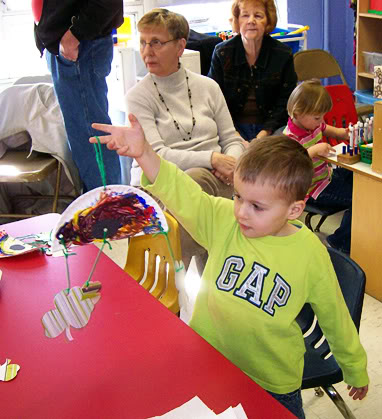 And, ta-da! The finished craft! Hmmm, I think he went a little crazy on the rainbow though, but I love it! 🙂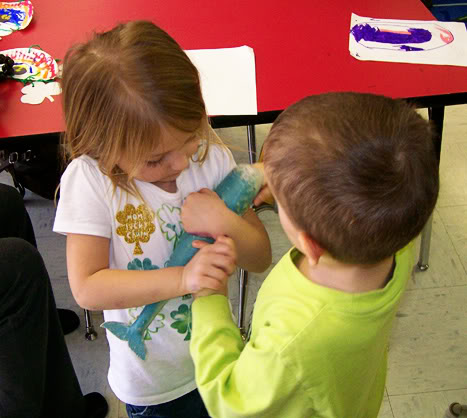 Although, Nathan may still need to work a little bit on…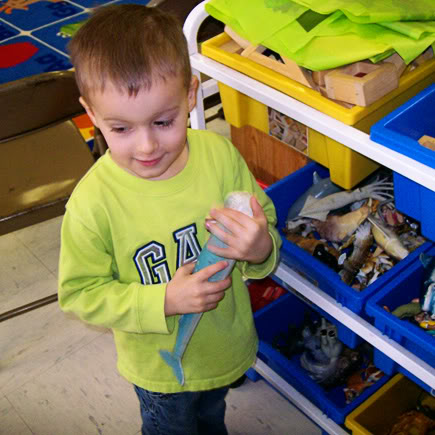 sharing ;o)- Gotta love 3.75 year olds! They are very self-centered!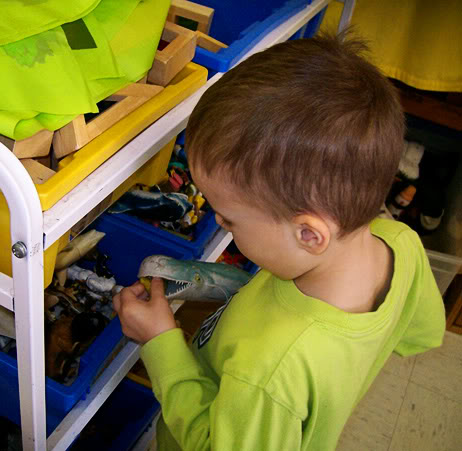 Love this pic, too!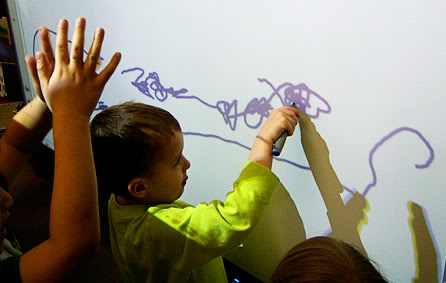 All the kids got to take turns drawing on the dry erase board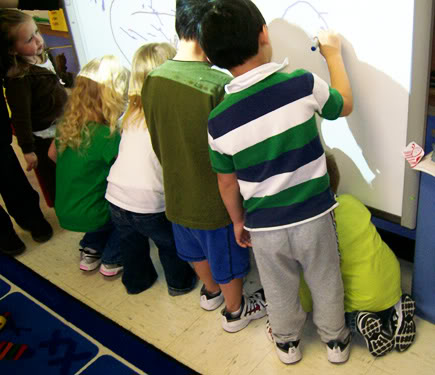 I guess they all got to draw at some point, look where Nathan is! ha!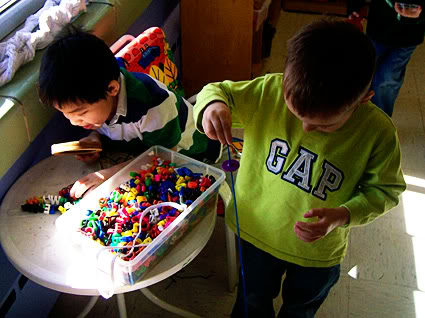 Preschool has been such a fantastic experience for Nathan, he is getting so much more interaction with other kids and is learning wonderful social skills such as sharing, taking turns, being polite, etc. He also has a whole roomful of educational toys to play with at school!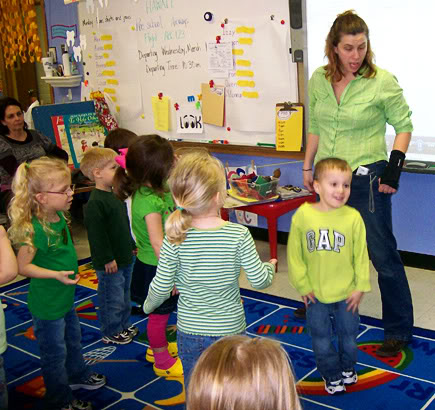 I am glad Grandma was able to come to see Nathan at school :o)- However, Grandma found out she has pink eye tonight! OH NO!!! Hopefully the kids (and myself included!) don't get it!!
P.S. I am trying to find some time to work on a header for my blog. Sorry it is so plain right now… but I am loving the 3 column look!