It has been such an EXHAUSTING week here, people in from Milwaukee at my work, getting ready for Baby Mania sale this Sat., Jeremi has been living at work, we had the painter here for 3 days and… surprise, surprise!! AT&T UVerse took 3 days to install our new fiber optic phone, tv with DVR AND internet (One word- IDIOTS!). I want to shop for curtains this weekend, I asked my decorating savvy friend Nicki what I should do for them and she told me about the curtains that have the circle brackets at the top and how they are in style right now. So, I think I may take a look at those because they would be simple and stylish. I'm also going to check a few places for the couch pillows such as Home Goods and Cammie suggested even Target for getting covers for my old excisting pillows. The colors look FANTASTIC (they are different from the ones I originally posted), so once I get the house back in order, I will be sharing some lovely photos of our new fancy schnancy living area!

I wanted to get a photo of me and the kids in our swimsuits- and, it didn't work out so well 😉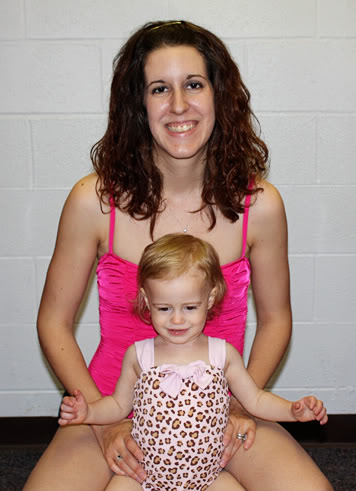 Me and my little princess. This is another one of her swimsuits, isn't it cute?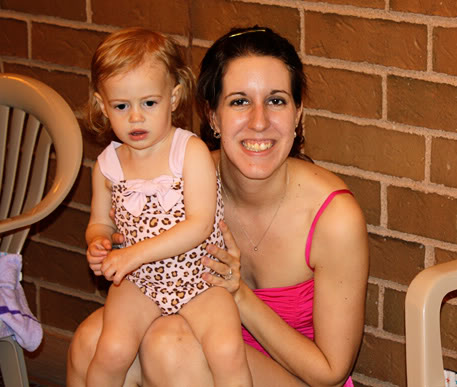 Autumn's class starts 15 minutes after Nathan's, so Autumn gets really antsy waiting for her turn!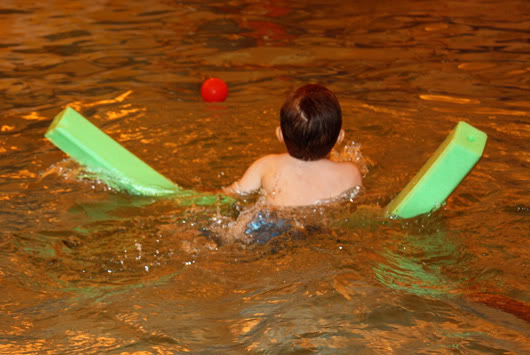 Nathan is DOING TERRIFIC in swim class, the teacher did not put the floatation device around his waist at all this time. She had him jump into the pool and he swam all the way back to the edge (not the best of swim strokes, but I'll take it!)… Also, here is a photo of him with the swim noodle and the teacher threw a ball and he had to swim with the noodle to get it. He put so much energy into it and I just loved watching him, it was great!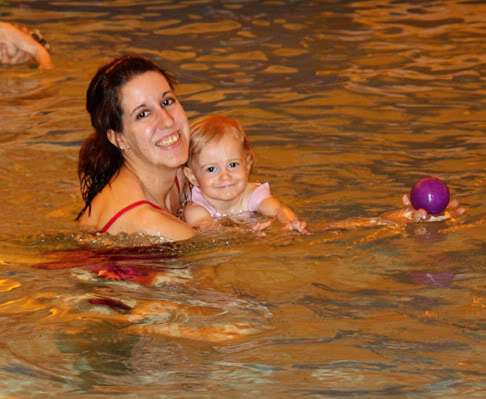 Here are a couple of photos of Autumn with the ball they gave her in class. She loved to toss the ball then I would hold her on her belly so she could swim (with my help) to get it. We did a Humpty Dumpy routine where she would sit on the wall and then she'd fall in and I'd catch her. She is a little fish!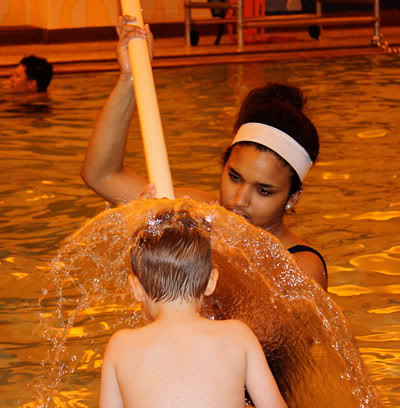 Not sure what is going on here 😉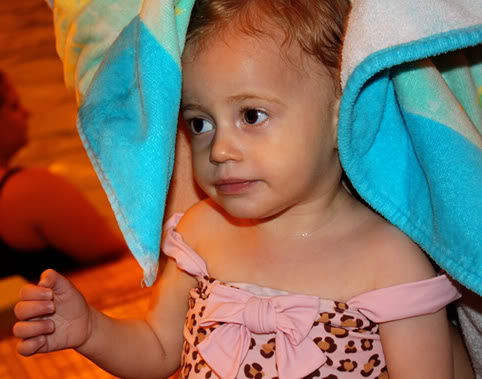 Autumn getting dried off after her swim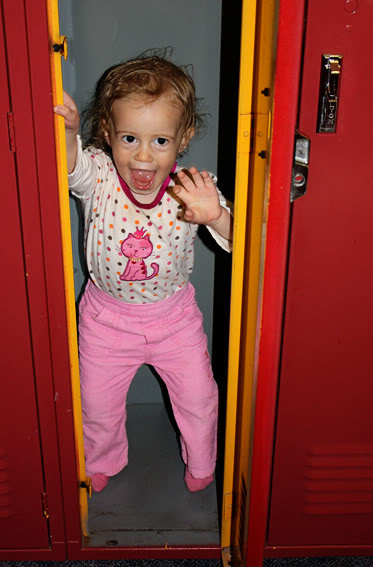 Thank goodness the kids enjoy playing in the lockers in the dressing room, otherwise I have no idea how I'd keep track of both of them and get dressed! Getting out of the pool is my least favorite part!!