After we did our egg hunt at our house, I put Autumn down for a nap, and then around 2pm I woke her up so we could head over to my parents house and have a late lunch. My mom ordered P'Schetti's for lunch and it was sooo good and I may just use them again next month for Nathan's birthday party. The bread is sort of sweet on their sandwiches and garlic bread, and the spaghetti is amazingly good! Thanks, Mom, for the great lunch!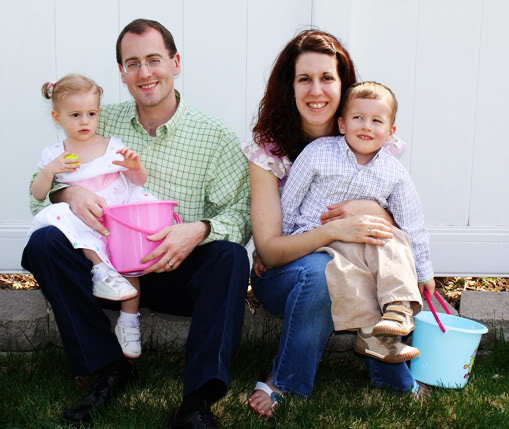 2010 Family Easter Picture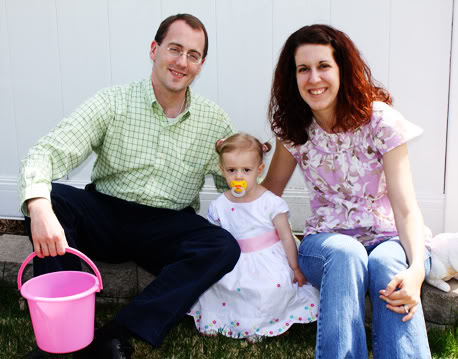 Here we are with just little Auttie while Nathan is taking all of the eggs from the poor girl! haha! Autummn kept sitting down, I think she was getting tired of all of this egg hunting business.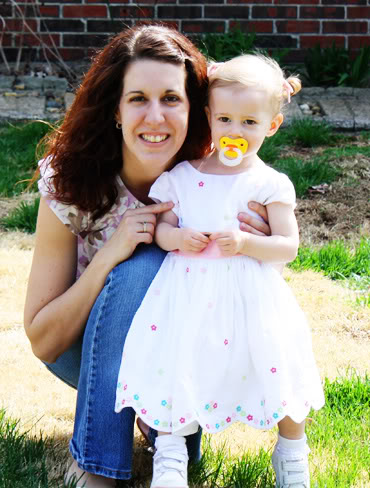 Me and the little princess!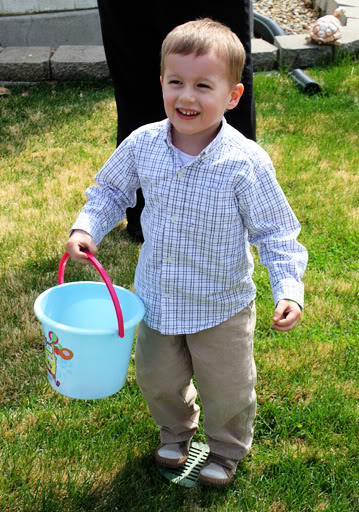 Nathan with his Spongebob bucket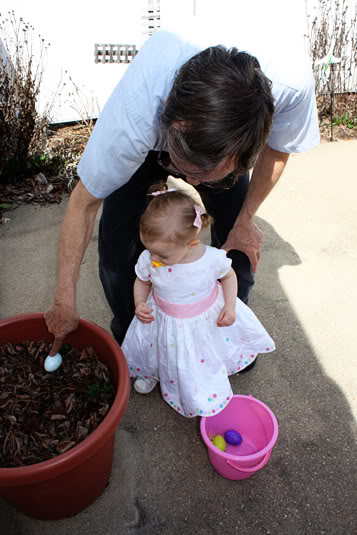 Grandpa helping Auttie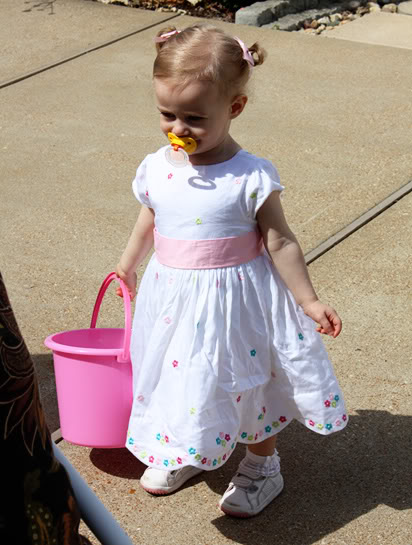 Autumn smiling behind her binky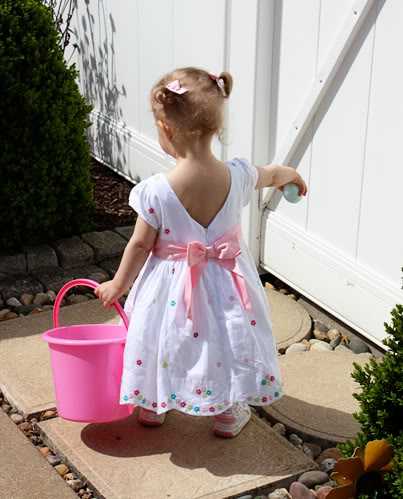 Autumn is a very demanding little girl, here she is fussing to us to open the door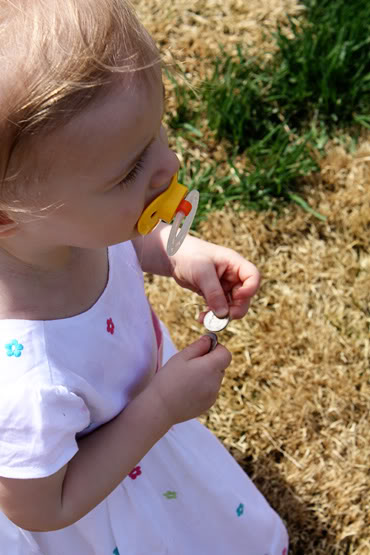 Autumn has 2 dimes for her piggy bank.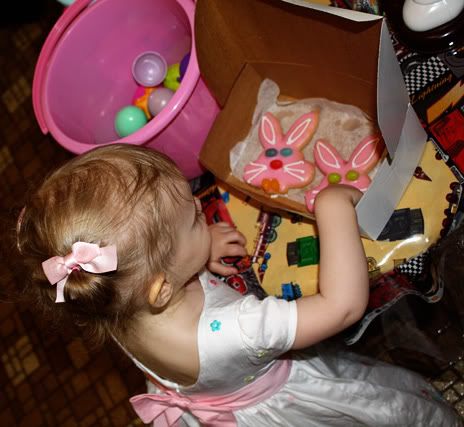 Back inside and Autumn spots two yummy bunny cookies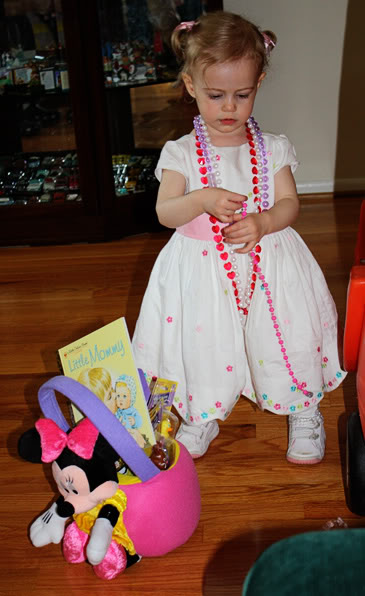 Autumn loves her necklaces!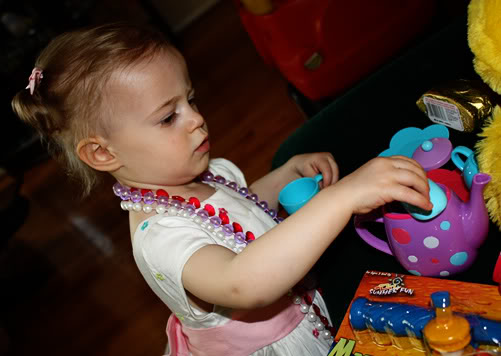 Autumn and her tea pot. Wow, there is a lot of pictures of Autumn! Nathan kept telling me NO MORE PICTURES… sigh 🙁 I know I take a lot, but if he'd just stand still and smile for me for once, I wouldn't have to stalk him with the camera! ha ha!