Easter was a crazy busy day, but we had a lot of fun… We met my mom, Jeff and Tracy at church and then had breakfast downstairs after church… sort of a tradition of ours! Then, we headed back home to celebrate Easter at our house, which was super fun.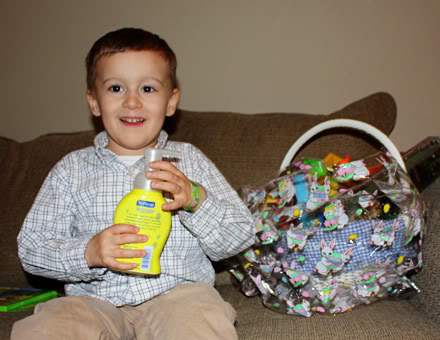 So, I took ALL of these cute pictures of the kids together with their Easter baskets before I realized I didn't have my camera card in my camera. ARGH! Why can't the Canon Rebel have internal memory for these sorts of episodes? I am so bummed I lost those pictures. Anyway, here is Nathan with his Spongebob soap.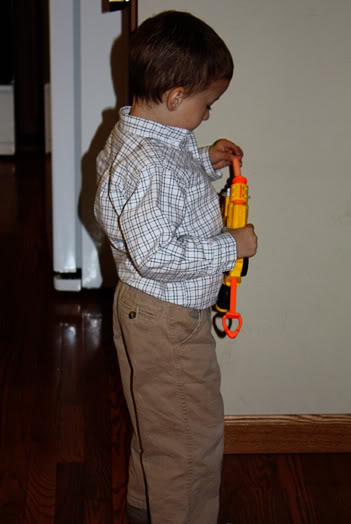 And, Nathan with his Nerf gun… and, what did he do? He shot himself in the eye with it while he was trying to load it. SIGH. Kids!! Don't worry, he is ok, it doesn't shoot out the darts with a lot of force, but still, sort of scared us! Jeremi told me that Easter Bunny (haha, me!) must not have been thinking when he brought that gift to the house.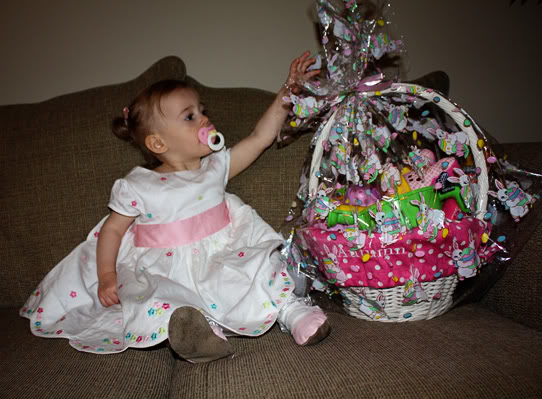 Autumn and her basket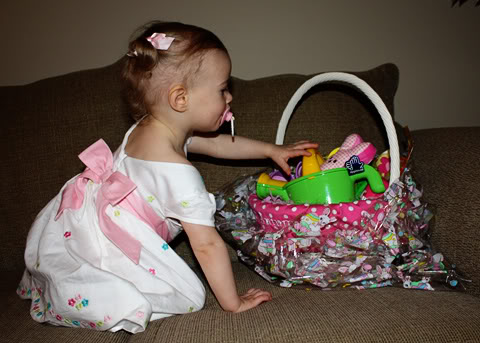 Autumn looking at all of her goodies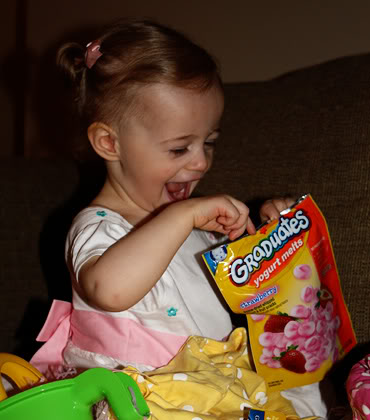 Now, look at that smile on her face. She loves Gerber Yogurt Melts.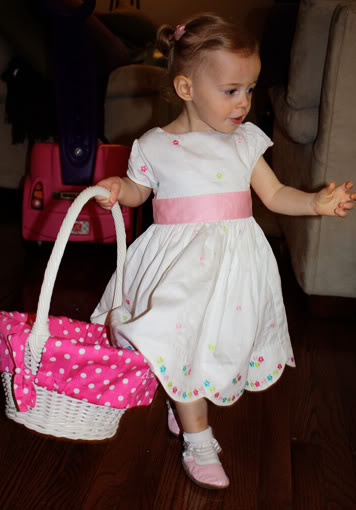 Autumn knows what the word OUTSIDE means, look at how she is rushing to the back door with her basket in this picture… so cute!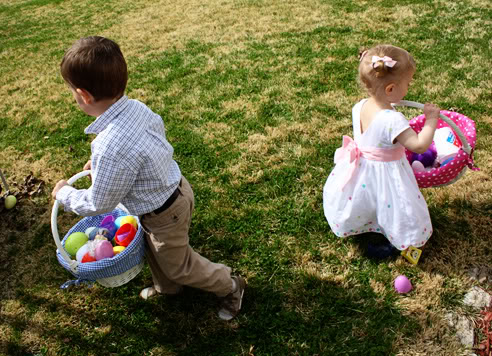 And, the egg hunt starts and the kids go their separate ways!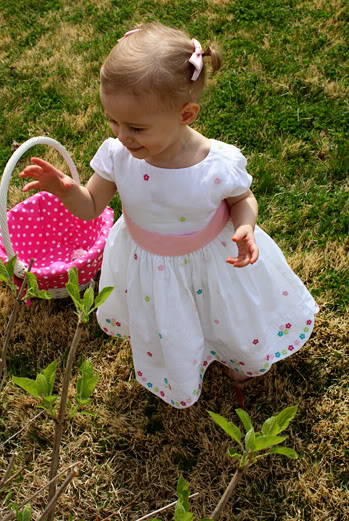 Autumn was just such a princess in her dress.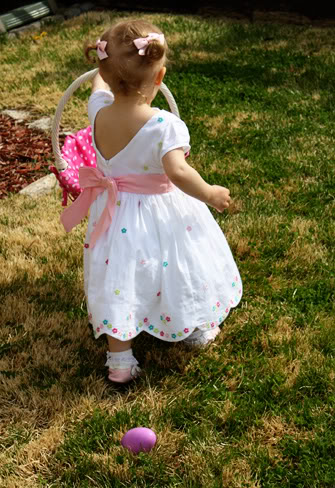 She did a good job and got a few eggs in her basket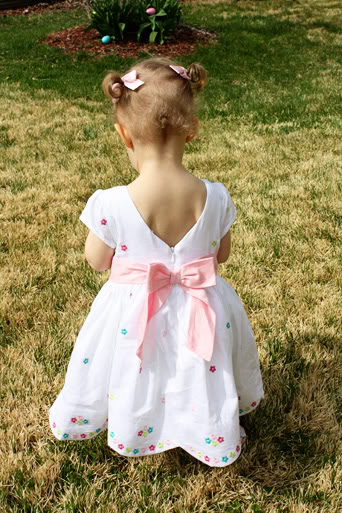 I love piggy tails on her!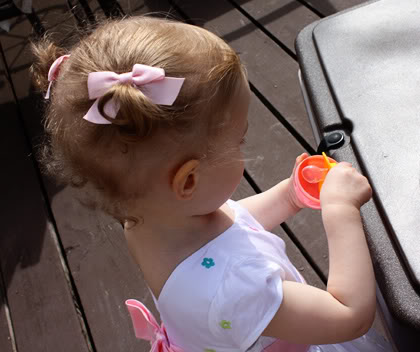 Autumn's favorite egg was the egg with the binky in it!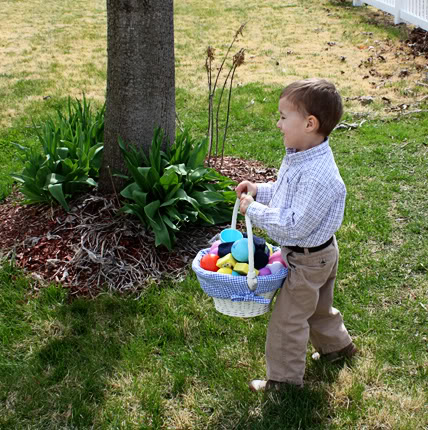 It was not a surprise that Nathan got most of the eggs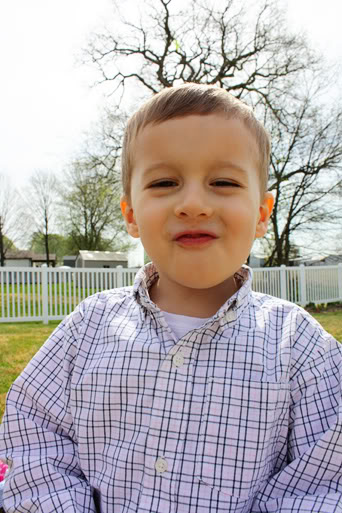 And, of course, he sampled some of the chocolates in the eggs throughout the hunt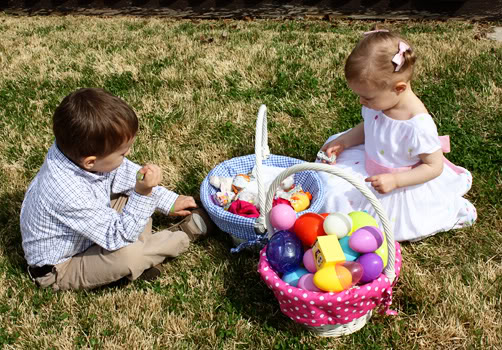 Checking out their loot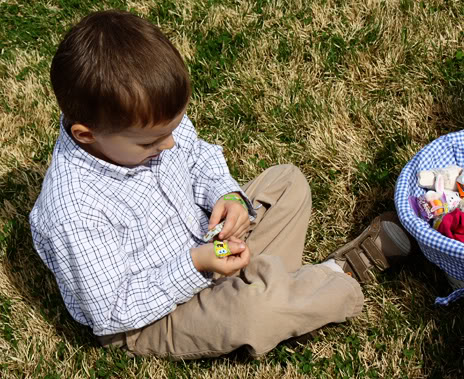 Nathan loves his new Spongebob Bandaids!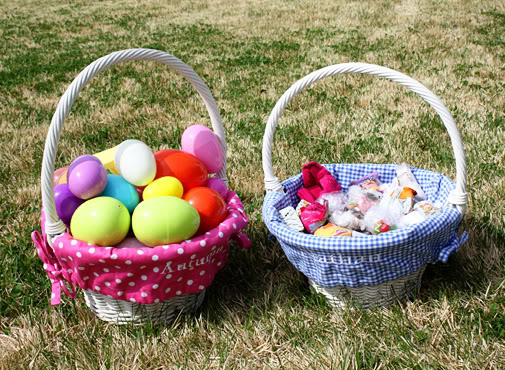 Lots and lots of goodies!