After a long day at work, I came home and we all headed to the Y for the kids first swim class of the year. Nathan was so excited about swim class that he was practically bouncing off the walls with excitement. I was excited to see Autumn in her first swim class and to try out one of my new swimsuits finally! :o)-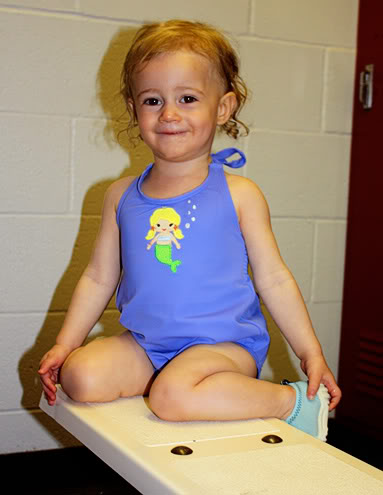 Isn't Autumn so cute in her mermaid swimsuit? I loved the Gymboree mermaid line from last year and bought so many pieces from it! I love mermaids. Anyway, oh my… it was hard enough getting her changed into her suit, but even harder for me to get changed because she kept running off on me! Kids!!!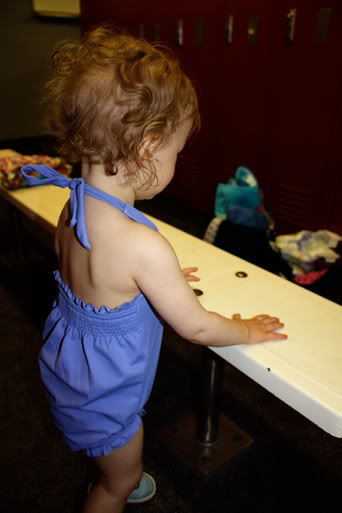 Of course, I had to snap a picture of the back of her suit. Cute, cute, cute!!!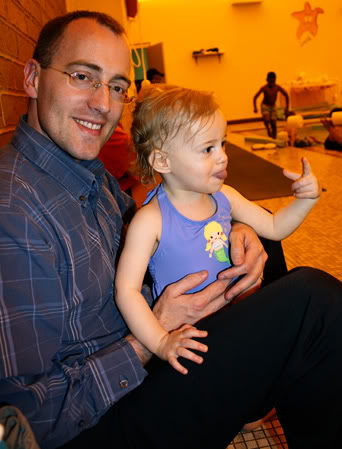 Jeremi and Autumn watching Nathan in his class… Nathan's class started 15 minutes before Autumn's and ohhh… it was a long 15 minutes. Autumn wanted in that water, NOW!!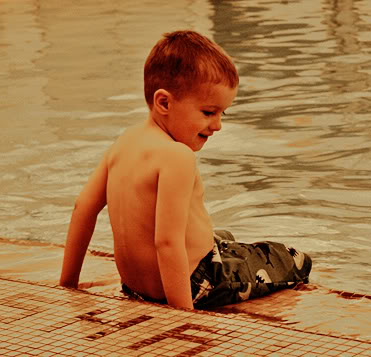 Nathan sitting on the edge of the pool. Ok, warning, these pictures are horrible… I can never take good pool pictures!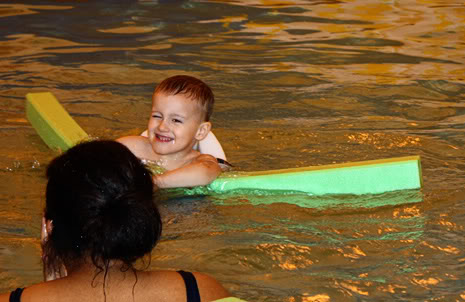 Nathan on a noodle. I really hope he can swim by the end of these classes without the flotation device, but I am not sure if 6 classes will do it. Might need to get to the pool this summer :o)-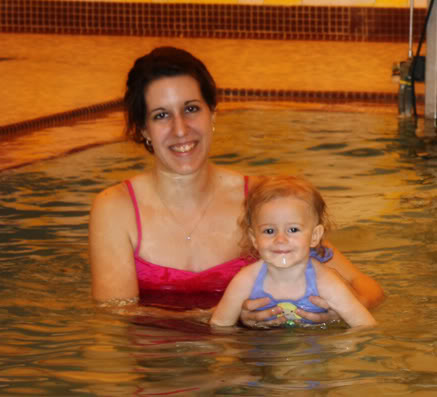 Here I am in class with my little princess. She loved her first swim class! I must admit, it was nice to get in the pool, too!