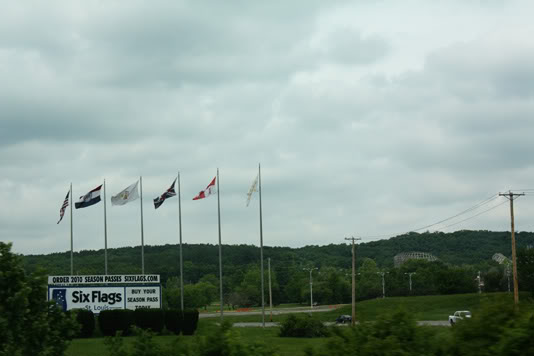 Six Flags used to be my favorite place to visit in high school after I had gotten my license. I had a season pass and rode all of the rides several times each season. I told Jeremi on our drive out there today that we had not been to Six Flags since before I had gotten pregnant with Nathan and I could not believe it! He told me, yeah, last time we went I remember you went down that super tall water slide and almost lost the bottom of your bikini! MEN! The things they remember! Seriously! lol! Well, obviously the water park was not open today, but everything else was and it was not too hot and no lines at all!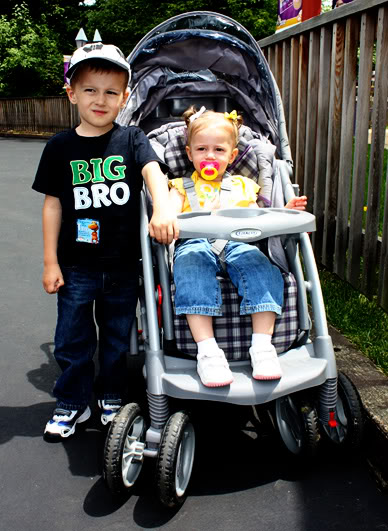 My two kiddos!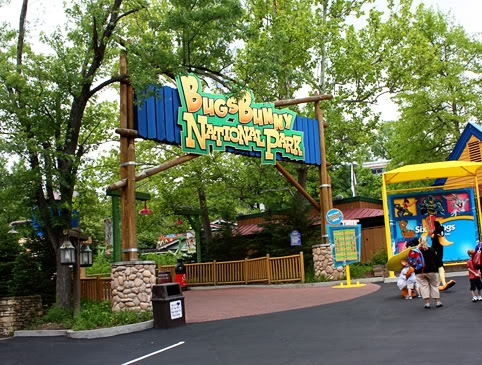 We spent a lot of time in the Bugs Bunny National Park, which Jeremi did not even know existed… there are many 'Nathan' sized rides in this area but unfortunately they did not have a kiddie roller coaster and that is what he really wanted to ride! We were surprised to learn that he is only 2″ away from riding the Mine Train, which is sort of a good roller coaster for beginners. So, maybe next year!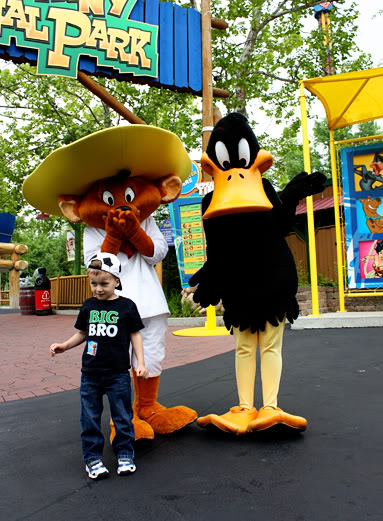 There were lots of friends to greet Nathan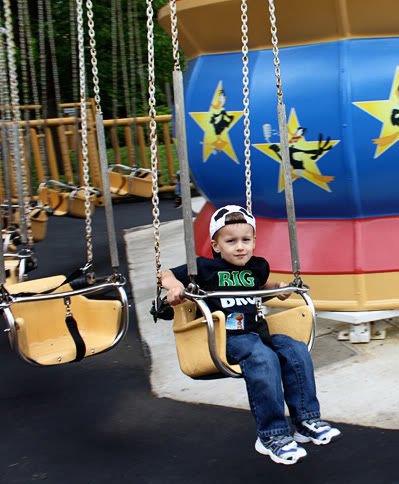 Nathan was a little tense on some of these rides! heheh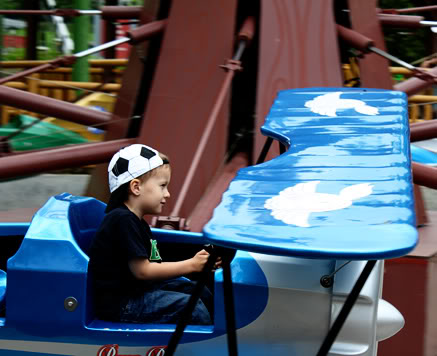 His favorite ride was the flying airplanes, however, he did not let his airplane fly.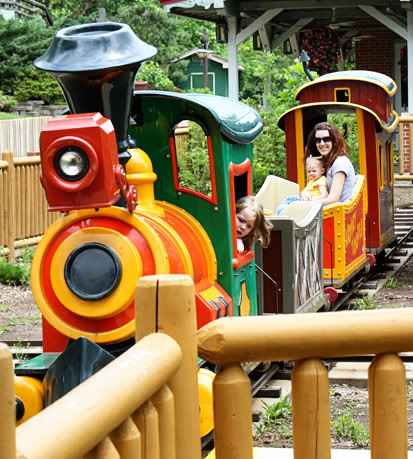 I rode the baby train with Autumn. When we finally went on the big train, Autumn actually fell asleep on me, but then the train tooted its horn and it startled the sleepy girl so bad! Luckily, I got her back to sleep… poor thing!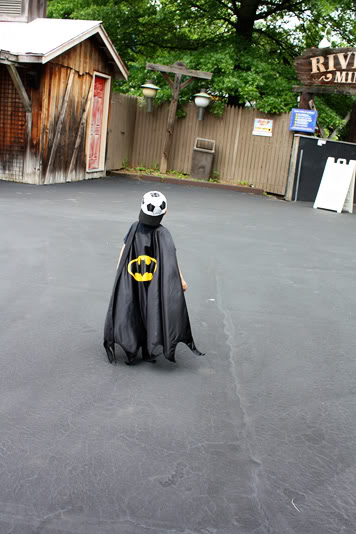 Nathan played a game and won a Batman cape! He kept running around with it on, he was so proud of it!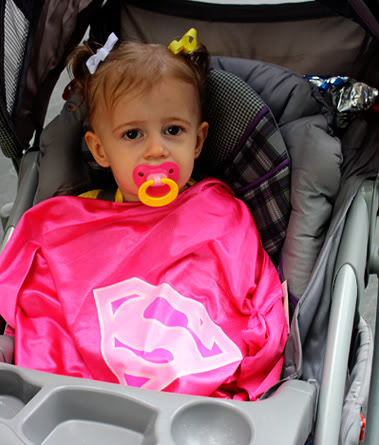 He won Auttie a cape too!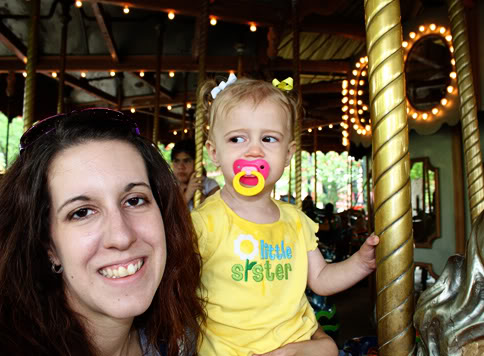 Here I am with Autumn on the carousel.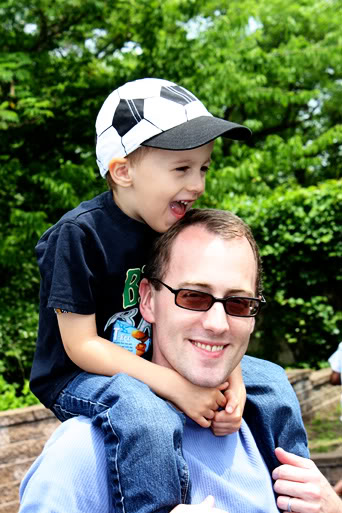 Nathan road on Jeremi's shoulders for most of the day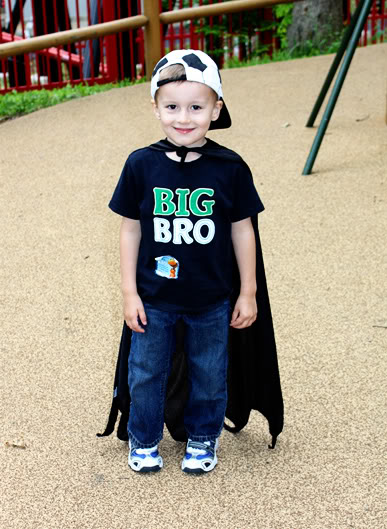 Nathan on the playground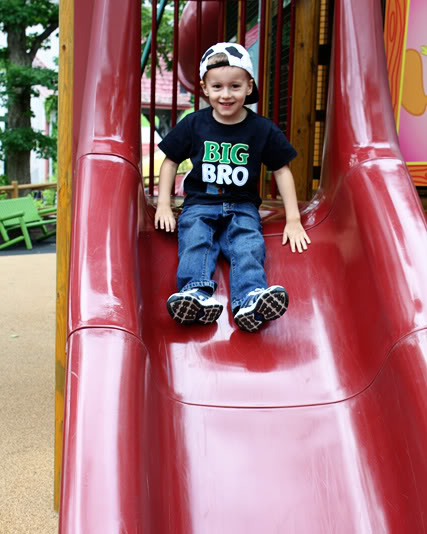 Nathan going down a slide… They had two REALLY huge slides that were about 3 stories tall, and they had a worker at the top… unfortunately, he told Nathan he was too short to go down the slides! Poor Nathan! Maybe next year…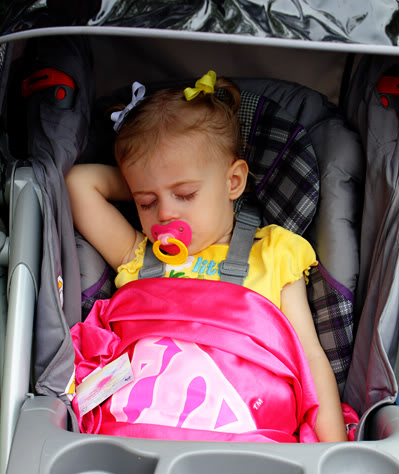 Autumn asleep at the end. She was SO tired! It was such a fun day, and Nathan was so sad when it was time for us to go! Both kids fell asleep on the drive home, and so did I (Jeremi was driving)!