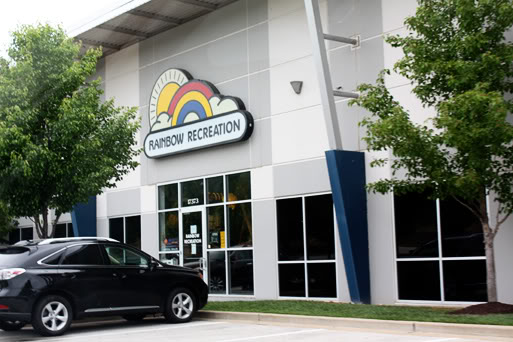 Since it was a drizzly cool day, I had backup plans for Nathan's birthday… the Rainbow Recreation Showroom! My friend Nicki went to a birthday party here, and she was the one that told me that they open their showroom during the week from 10-3pm and the kids can play on all of the play-sets.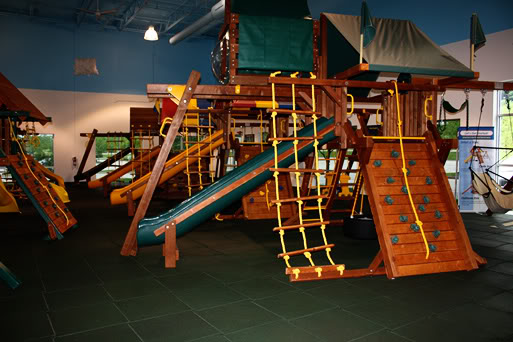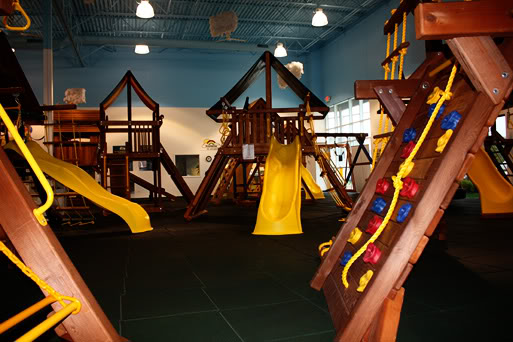 Here are some photos of the show room, isn't it grand? It was huge, and they also had trampolines and a basketball area.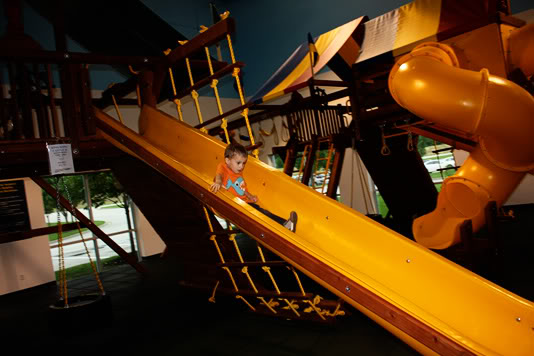 It didn't take long for Nathan to find a slide to go down… I did not get as many photos of Nathan, because Jeremi and I split up and he followed Nathan around and I followed Autumn around…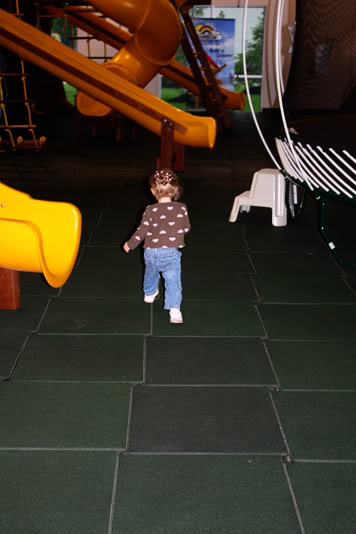 Autumn trying to decide which play set to check out first… they had little houses there, too, but she passed those right up, she is definitely a climber! Sigh…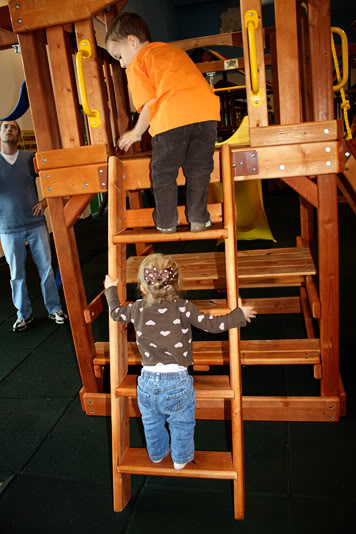 See what I mean? Climber!! She climbed all the way to the top…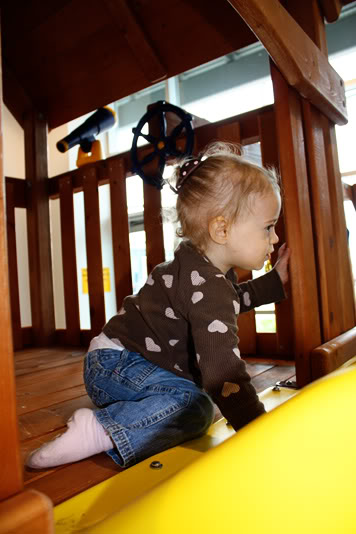 Looking down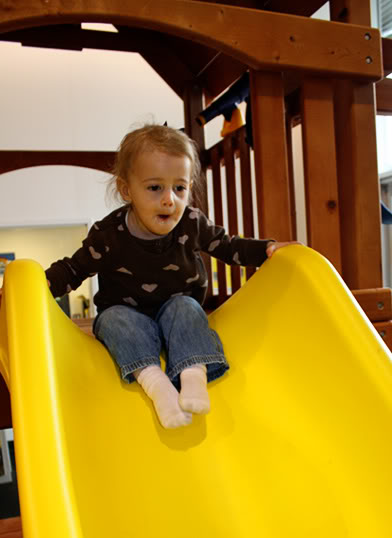 I LOVE her face here with her at the top of the slide, she is sucking in air… too cute! She also demanded that I hold her hand down the slide, just precious!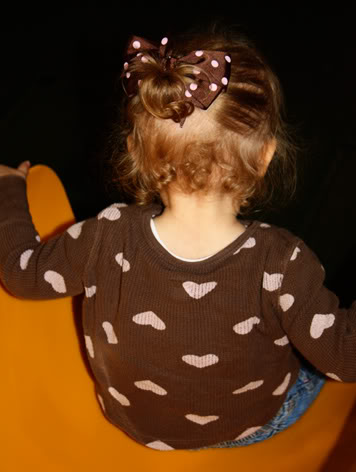 Look at her cute pony tail!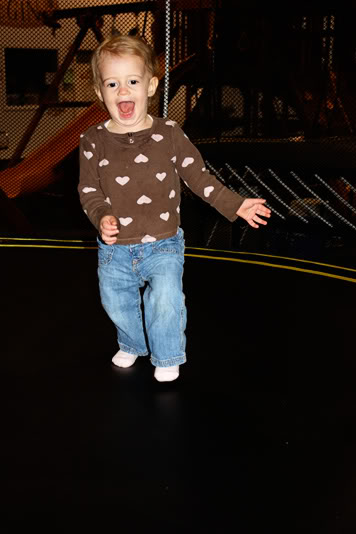 Autumn also LOVED the trampoline, she jumped pretty well on it!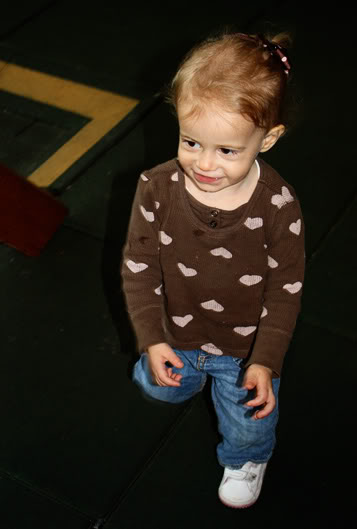 Running around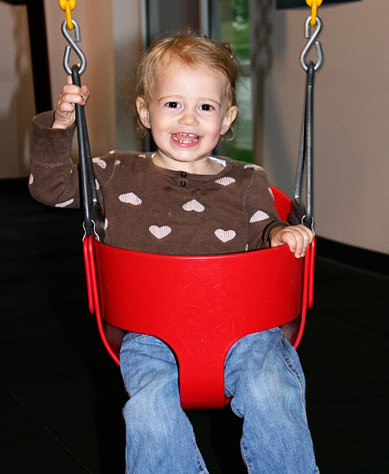 Swinging
Such a neat place, and it was really empty! I wish we would have had more time to spend there with the kids, but with Autumn taking her naps mid-day, it made it a little difficult. Nathan really had a good time there, and I was glad since we had promised a trip to Six Flags. We also had Dickie's BBQ (YUM!! Love their ribs and bread!) and also swim class. It was a busy day!