Every year that we go strawberry picking, I want to try a brand new recipe… if you are on Facebook, you probably saw my status update where I asked for recipes. I decided to try the Strawberry Lemon Muffin recipe that someone posted from Allrecipes.com. Oh my goodness, DELICIOUS! I made a second batch today (because I still have tons of strawberries) to bring to work tomorrow for someone's 40th birthday.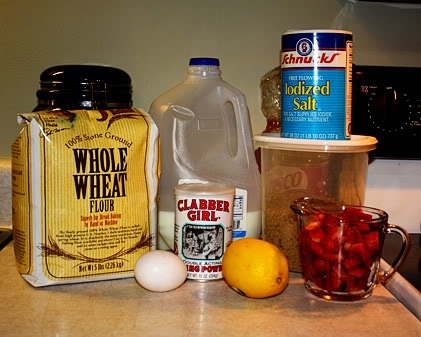 Ingredients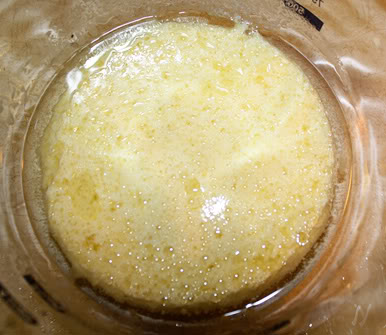 You will need two bowls. I mixed the wet ingredients in a medium sized glass Pyrex bowl.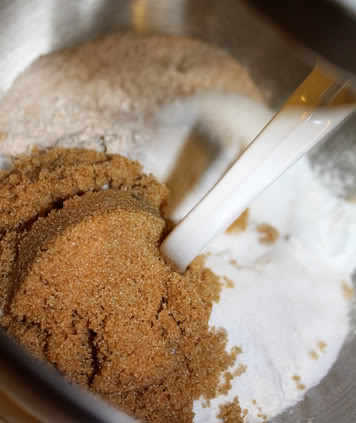 Then, I put all of the dry ingredients into my mixer bowl, and mixed them together.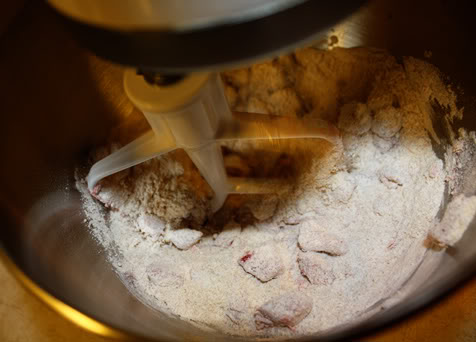 Dump a cup of strawberries into the dry ingredients, and mix slowly briefly (just to coat).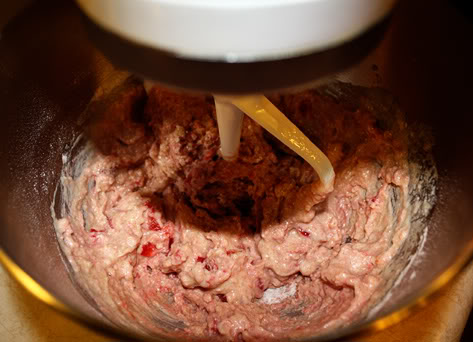 Pour the wet ingredients into the mixer's bowl and mix on low, and mix just until its moist.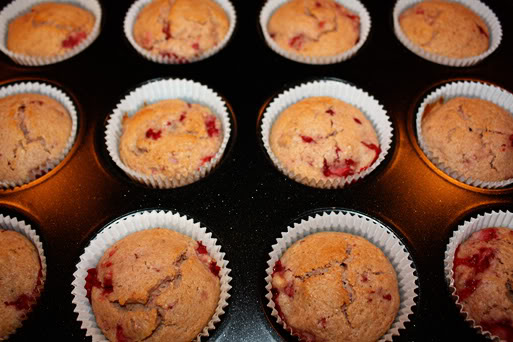 Fill muffin cups about 3/4 full with the batter. Bake 25 minutes in the preheated oven, and let cool 10 minutes before serving.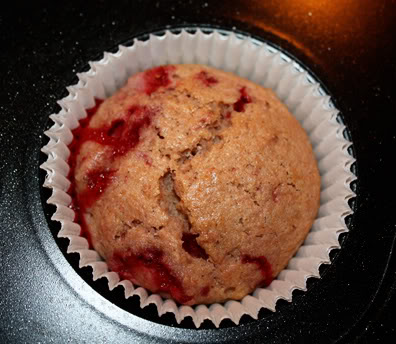 These muffins are SO good, especially warm… delicious! And, the lemon is not over powering, it is just a taste of lemon. So good!
I am posting the recipe below… btw, the chocolate souffle recipe is coming soon! I have just been so busy. :d
Strawberry Lemon Muffins
1/4 cup vegetable oil
1/2 cup milk
1 egg
1 lemon, zested and juiced
1 cup all-purpose flour
3/4 cup whole wheat flour
1/2 teaspoon salt
1 teaspoon baking powder
1/2 cup white sugar
1/4 cup packed brown sugar
1 cup chopped fresh strawberries
1. Preheat oven to 375 degrees F (190 degrees C). Line a muffin pan with paper liners.
2. In a bowl, lightly beat together the oil, milk, egg, and lemon juice. In a separate bowl, mix the lemon zest, all-purpose flour, whole wheat flour, salt, baking powder, white sugar, and brown sugar. Mix strawberries into the flour mixture. Stir in the oil mixture just until moist. Fill muffin cups about 3/4 full with the batter.
3. Bake 25 minutes in the preheated oven, or until a toothpick inserted in the center of a muffin comes out clean. Allow to cool 10 minutes before removing from the muffin tin.