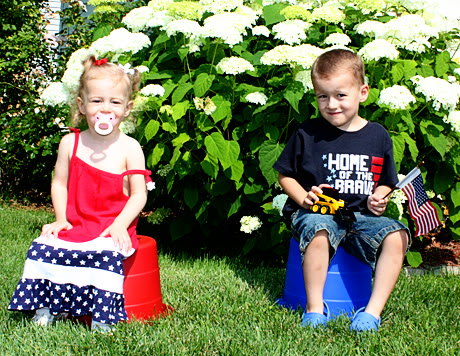 Happy Memorial Day! May we always remember and never forget that freedom isn't free! Autumn and her Mommy are making the best of our Memorial Day weekend… we both have double ear infections! Ugh!! 🙁 Mine came with a fever! Hopefully the antibiotics will kick in soon for the both of us! I cannot remember the last time I have had an ear infection, it has been awhile… we both have had colds. Bleh, this has been the year of being sick. I heard the first year of preschool is like that, so please, let next year be better. I can't handle another year of the sickies like this…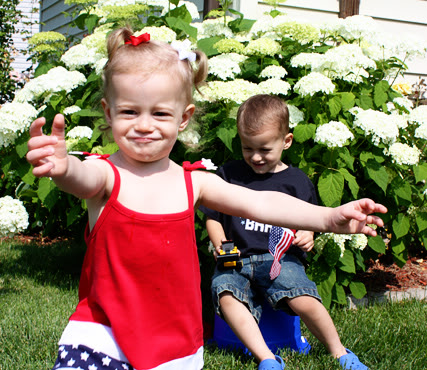 I really tried to get a picture of her without that darn binkie. Didn't work. She came after Mommy!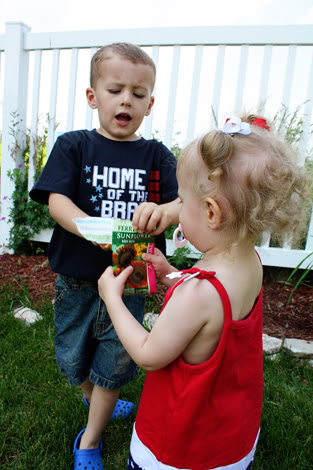 It has been sort of hectic around here, so we did not get to planting our sunflower seeds until today! It says on the packet you can plant them up till June in our zone so I guess we are ok.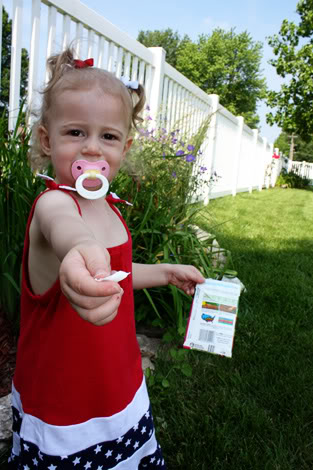 Autumn didn't want to let go of the seed packet ;o)-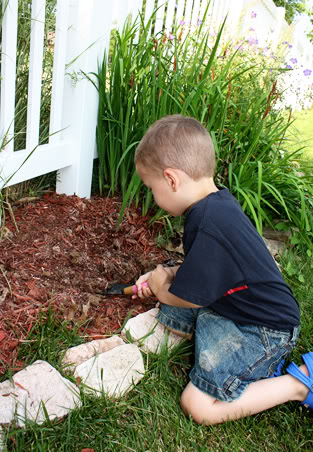 Nathan getting the dirt ready for the seeds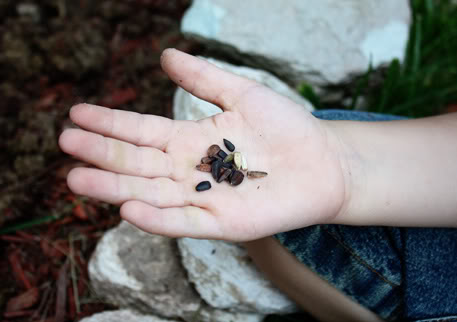 Nathan's seeds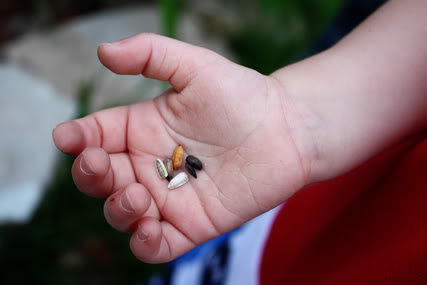 Auttie's. Hopefully they grow, the dirt was a little clumpy… however, I just didn't feel like going to the garage to get extra soil. I am sure the seeds will grow… Last year we planted Sunscrapers, this year we planted red sunflowers that grow to 5′.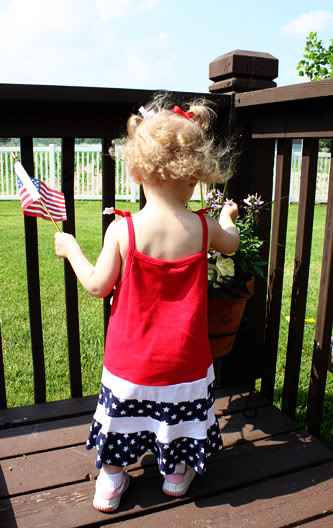 Autumn picking me a flower before we came inside.