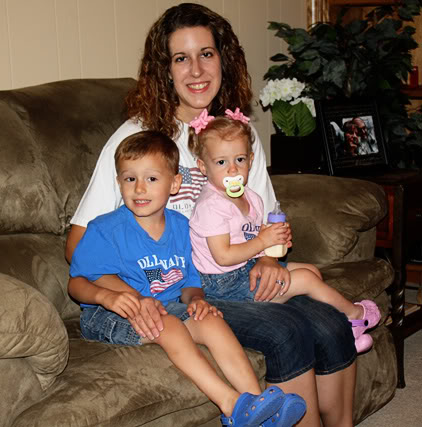 Happy 4th of July! My Mom got the kids cute flag shirts from Old Navy! Of course, she didn't get me one… which is ok, I dug up one from 1999! lol! I actually have a ton of flag shirts from Old Navy, I really don't need anymore! Today we went over to my brother's house for a delicious BBQ!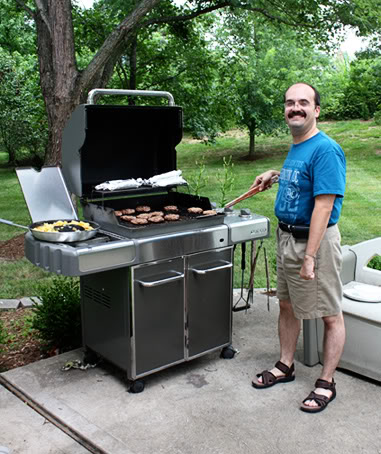 My brother Jeff BBQ'ed hamburgers and hot dogs. Yum!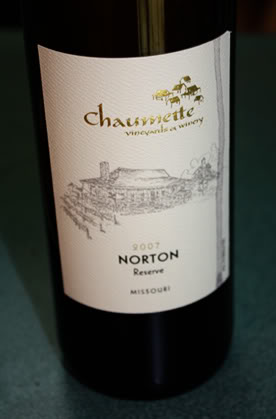 We also had a little bit of wine from a winery called Chaumette Winery and Vineyards in St. Genevieve, Missouri. I love Missouri wineries :d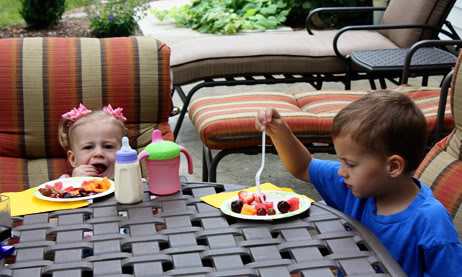 Isn't Autumn cute in the cushie chair eating her fruit? Nathan is cute, too, of course!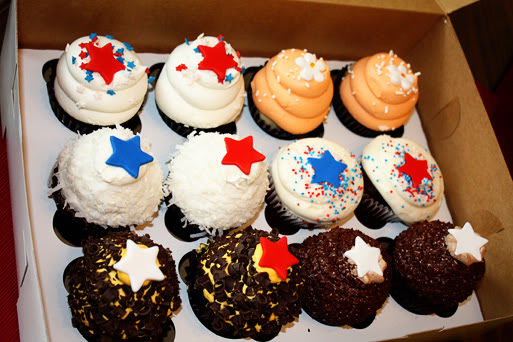 Of course, Tracy picked up some festive cupcakes from Whipt Creme! They were delicious, complete with flavored icing!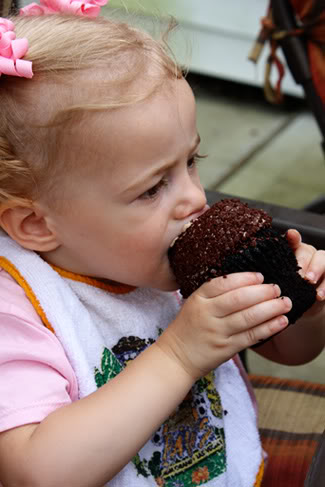 Autumn dived into her cupcake! Jeff wanted to hose her off, but I had some baby wipes on hand 🙂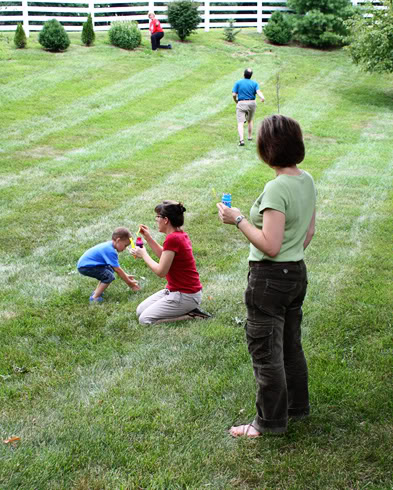 Tracy and her sister Lori blew lots and lots of bubbles for the kids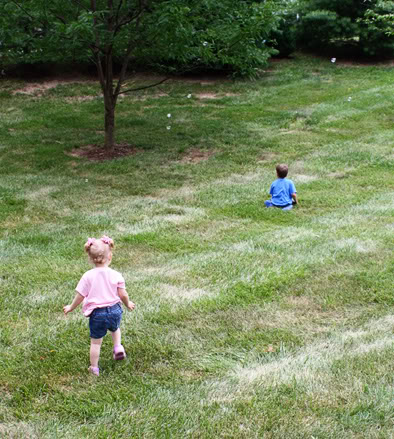 Here they are chasing the bubbles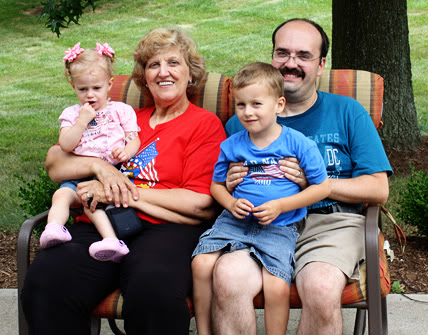 My Mom and brother with the kids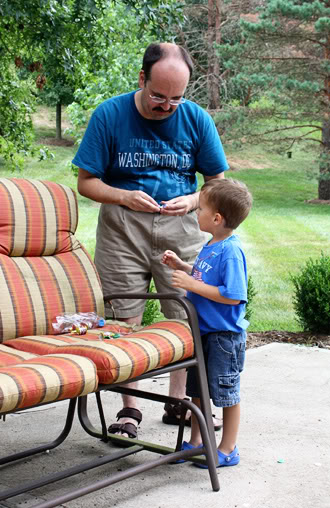 Jeff even got some 'mild' fireworks for Nathan and Autumn. They shot out confetti, Nathan is loving the fireworks this year.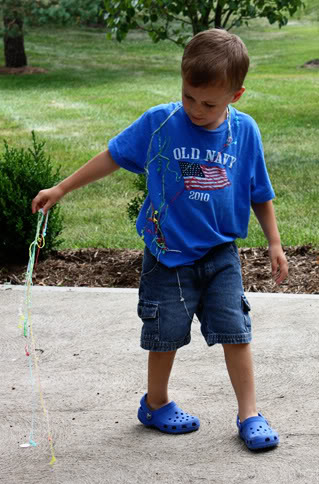 Nathan covered in confetti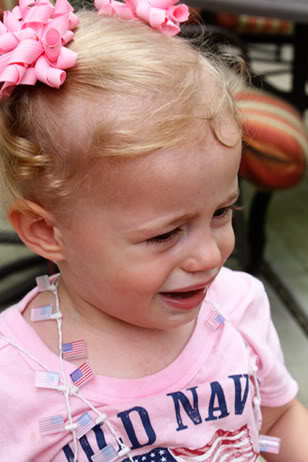 Poor Autumn, just not a fan of fireworks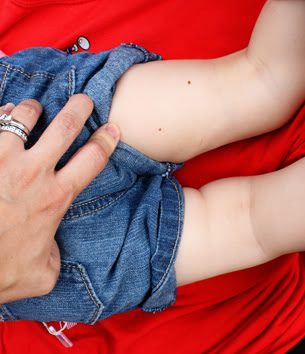 I had to take a picture… Autumn has two moles! Poor thing, she is going to have moles like her Mommy! 🙁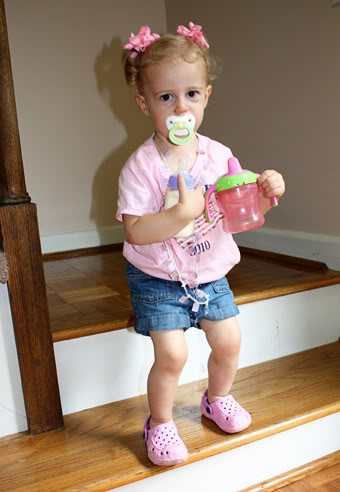 Autumn = Road Runner and Climber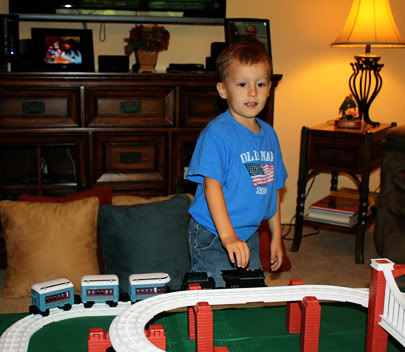 Jeff set up the Christmas train for Nathan, he loved it!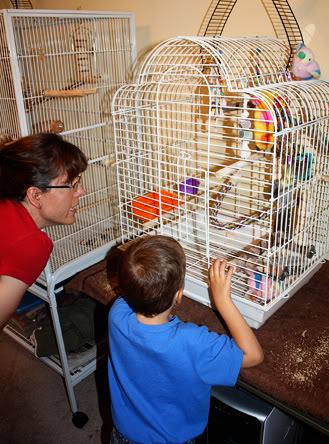 Tracy's new bird… unfortunately you can't see him in this photo! He is really sweet!