This last weekend I decided to have Nathan help me make the most recent Highlight's recipe… although, we made an alteration to the original recipe. Basically, we used strawberries instead of raspberries. (Thanks, Mel for the idea!)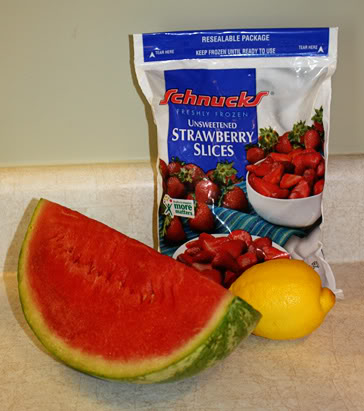 The ingredients are simple: seedless watermelon, frozen sliced strawberries and lemon (we ended up using the lemon juice that comes in the plastic lemon, it was easier).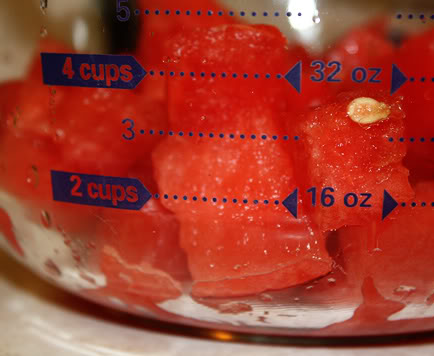 You need 2 cups of watermelon (I added a little more…)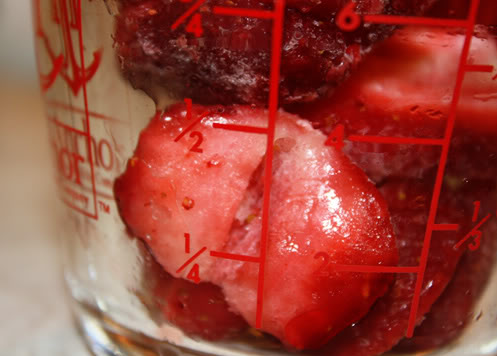 Half cup of frozen strawberries (Once again, I added a little more… 🙂 )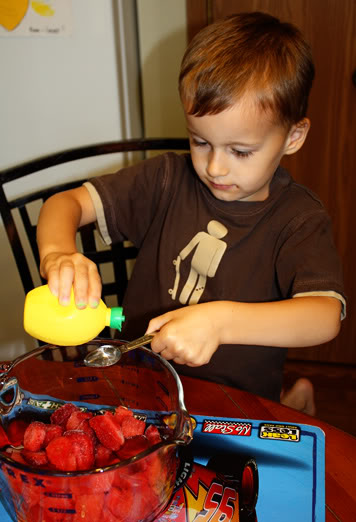 Lemon juice (add the equivalent of the juice of one lemon)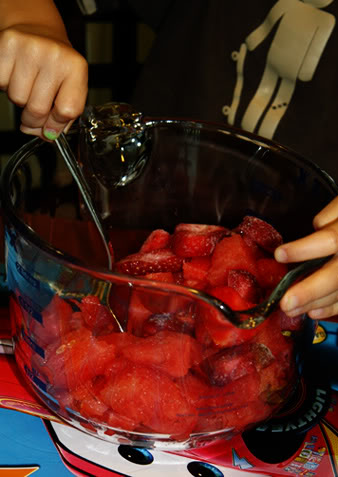 Mix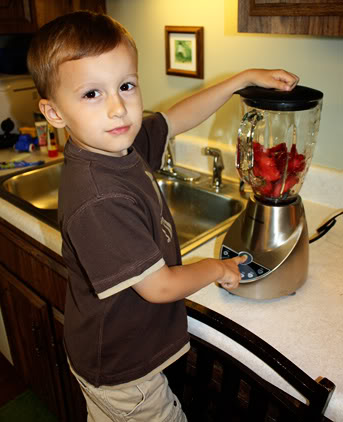 Then blend it, 3 sections at a time so it blends down evenly. Pour into a 8″ square Pyrex baking dish.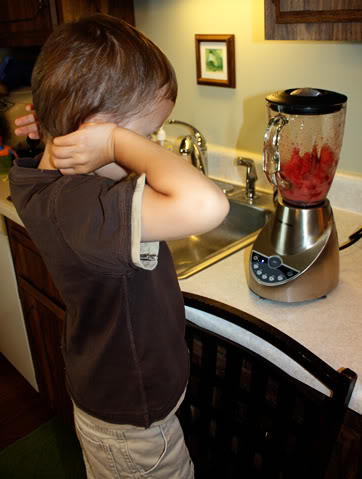 Nathan was cute, he covered his ears because the blender was so loud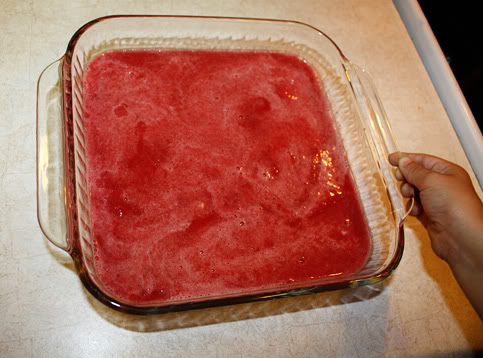 This is how it will look before you stick it in the freezer. You need to freeze it for a total of 1 1/2 to 2 hours.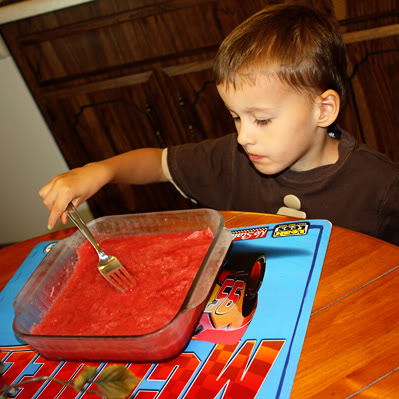 Every half hour, pull out the dish and mix it with a fork to loosen any ice crystals. Nathan loved this part!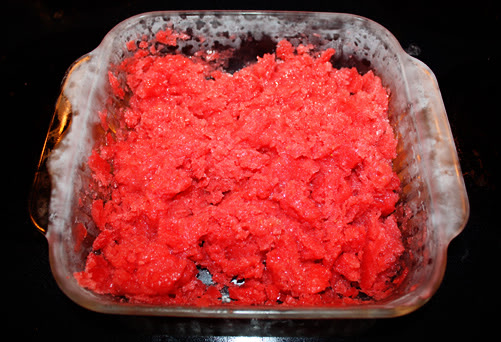 This is what ours looked like after 2 hours! Yummy!!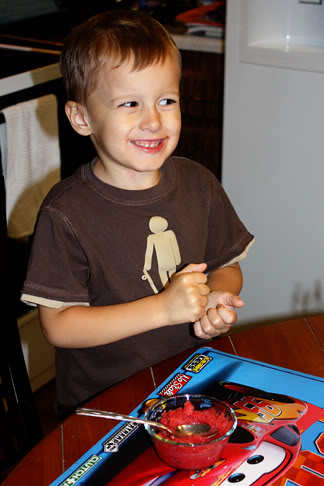 Nathan enjoying his watermelon strawberry slushy! He is already asking me if we can make it again next weekend. I tried it, of course, and it was really good! A natural sweetness, since it doesn't have high fructose syrup like a snow cone would have! Very healthy and yummy!